While hedge funds may not exist much longer amid a tidal wave of capital outflows from active into passive asset managers and years of chronic underperformance in a centrally-planned world, some are fighting tooth and nail to minimize every possible cost to preserve their weary clients; and nobody does more than Irene Perdomo, and her partner Leonardo Marroni, who run the London-based, $115 Million Devet Capital.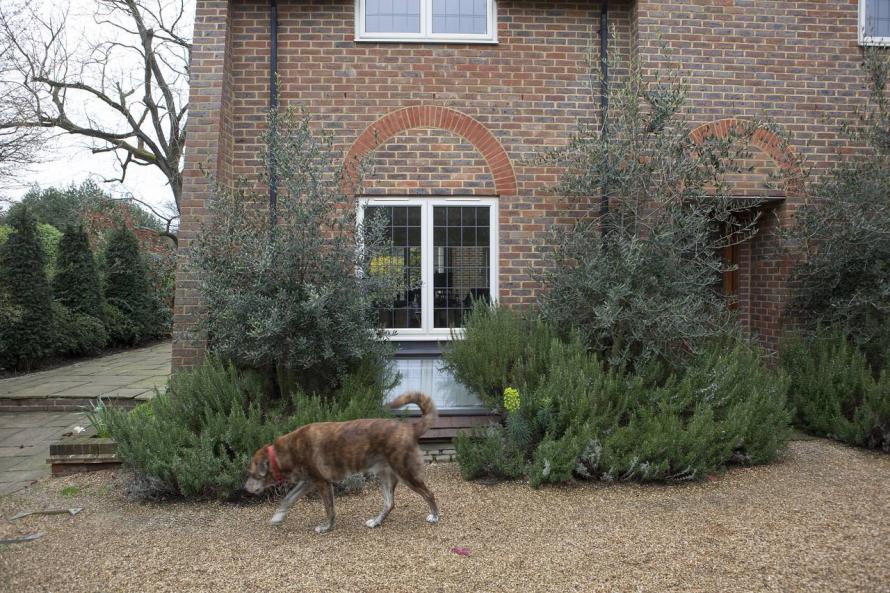 While on the surface, the hedge fund could be your ordinary, run-off-the-mill startup asset manager, three things stand out in this profile report from the WSJ:
It is run out of a spare room in a house in the leafy London suburb of Wimbledon, and houses a trading floor, conference room and occasional bedroom for six former stray dogs.
Devet Capital operates on an annual budget of up to about £66,000 ($98,000)
The Uruguayan co-founder, Irene Pedromo, is a former model from Elite Model Agency
To be sure, the WSJ angle is how little one needs to run a $100+ million hedge fund, with Devet presented as an extreme example of "a hedge fund finding a way to stay afloat in a sector where big is increasingly seen as best." It may in fact be, the world's "cheapest" hedge fund.
Institutional investors like pension funds and endowments, now the biggest investors in hedge funds, often put money with bigger, better-known managers, rather than risk backing a startup. Bigger funds are usually more able to absorb rising compliance costs and benefit from economies of scale.
However, there is clearly still hope for smaller entrants: "Staggeringly low," Dale Gabbert, partner at law firm Simmons & Simmons LLP said of Devet's [$100,000 annual] budget, adding that the average hedge fund of a similar size normally cost between 10 and 20 times that much to run.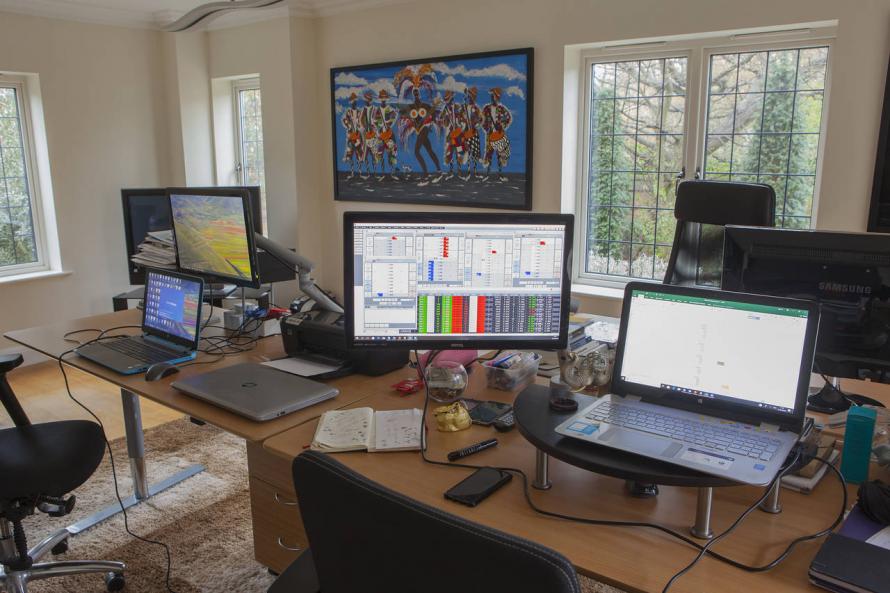 To be sure, the fund managed by Marroni and Pedromo is the exception rather than the rule in a sector in which, like everywhere else, the only the big get bigger.
"Larger firms are getting bigger" while "it has become increasingly difficult to get a startup hedge fund" to break-even, said Jim Neumann, partner at advisory firm Sussex Partners, who has worked both at a startup and as an investor.
Taking a contrarian approach, the Devet founding duo are confident that their low-cost approach has helped Devet survive in an industry where fund closures have outnumbered new launches for the past three years, according to data group HFR.
To be sure Devet's level of cost consciousness is rare.
Whereas the technology industry is full of firms such as Amazon and Google that began in a garage or spare room, wannabe hedge fund traders still often rent offices in upmarket districts of New York or London, recruit pricey staff and buy expensive trading systems. Often they say efforts like this help to attract investors.
Devet's stingy ways are indeed surprisingly thrifty, and demonstrate the shoestring budget one needs if truly dedicated to the business:
As part of the firm's cost-control, neither founder plans to take a salary until the fifth year, although as owners they share in any profits. Aside from office rental savings, they minimize business travel expenses, flying economy. Rather than use hotels, they stay with friends or use Airbnb.
Art displays—once a must-have for aspiring hedge funds—are two paintings by a Uruguayan street artist that cost $100 each. Hospitality includes lettuce cookies baked by Ms. Perdomo, a healthy eating devotee.
Devet also refuses to pay retainers to external salespeople, who can demand from £2,000 to £15,000 a month, plus a slice of the assets they bring.
The table below shows just how Spartan Devet's overhead truly is:
Here one can argue that investors don't really care about overhead as long as the fund generates alpha, i.e., outperforms the market, and it is here that Devet Capital has - so far - shined, having beaten the S&P for its 3+ cumulative years of its existence. 
As the WSJ explains, Devet's Absolute Return Strategy chalked up gains of 7.9% from launch in mid-2014 to the end of that year, and 19% in 2015, beating the wider hedge fund industry, which failed to make money over that period. But the strategy gained just 1.6% in 2016 and lost 3.3% last year, in both cases underperforming the wider industry, suggesting that its future may soon be in peril.
Another unique aspect of Devet is its capital raising. Whereas most of its peers have dedicated marketing divisions and personnel, Devet has attracted its assets via its broker, R.J. O'Brien, and through word-of-mouth during its 3½ years of trading.
One investor became a client after Devet contacted them on networking site LinkedIn. Another invested after hearing the founders speak of their support for charities that care for stray dogs.
The low-cost model has been popular with Americans, who are around 85% of the fund's clients. Wealthy individuals, family offices and proprietary trading firms are investors. "Americans love the idea you start from a bedroom, rather than a serviced office," said co-founder Marroni, dressed in a red polo shirt, jeans and white carpet slippers.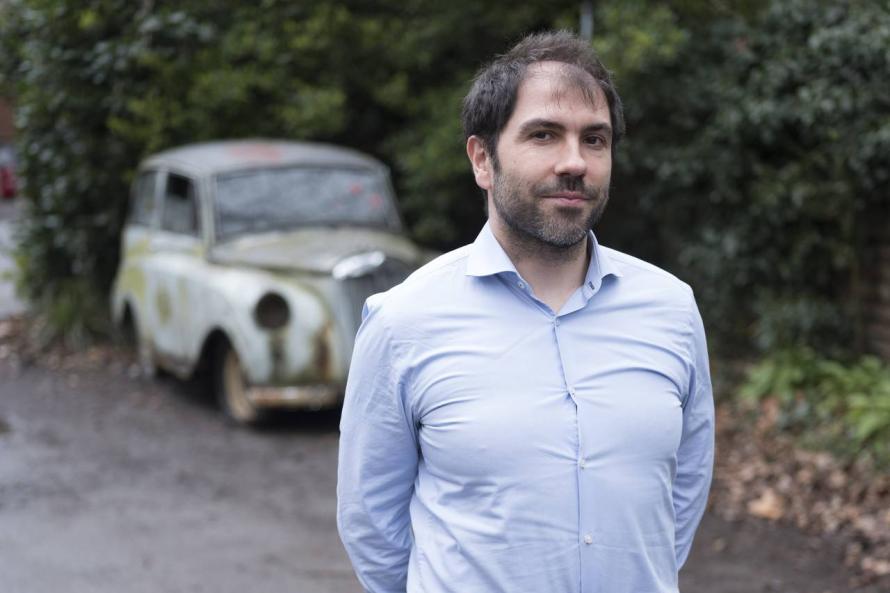 So how does the fund make money?
The fund uses computers to trade small movements in the futures curves of commodities such as energy and grains. It has benefited from a renewed interest in quant funds—which use complex computer programs to trade market moves—as some investors believe computers are a safer bet than human traders.
In other words, the fund made money on the great oil crash of late 2014 and 2015, but has since failed to generate any notable outsized returns. It remains to be seen if it can recreate its 2015 performance, and if the answer is no, soon it won't matter if the fund is being run out of a soup kitchen as jittery, trigger-happy LPs redeem their cash looking for greener pastures.
* * *
Which brings us to the 3rd most surprising thing about the fund: the background of one of its founders. Irene Perdomo came to hedge funds circuitously.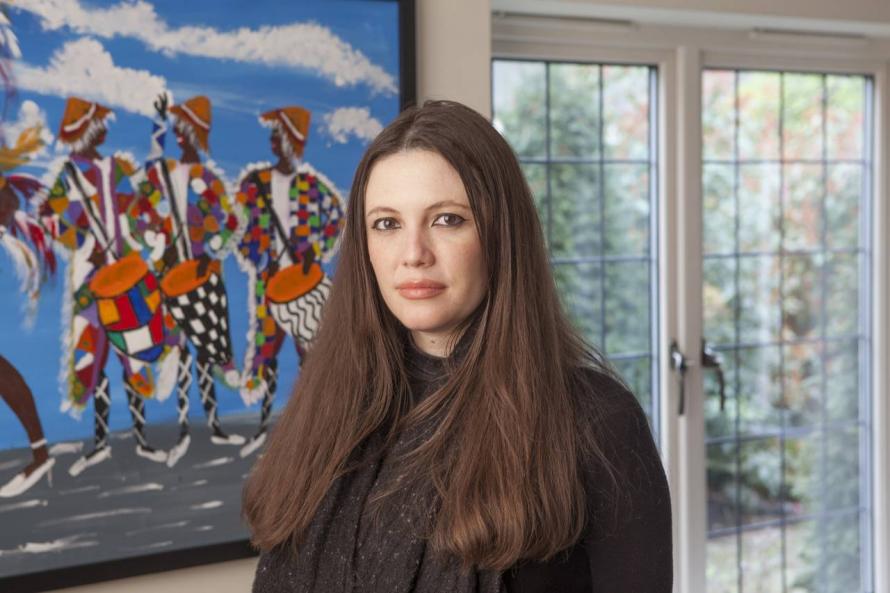 She came to Europe after winning the prestigious Elite Model Look modeling contest in her home country of Uruguay. Then after 10 months working as a model in Paris, in which she had "only two jobs and no money," she tried ventures including promoting Uruguay as a film location and setting up South American sweet shops in India.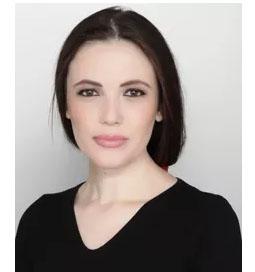 After completing an M.B.A., she went into commodity sales at Barclays —which left her "hugging the WC while crying"—before moving into a role developing new derivatives products. She met her future partner Leonardo Marroni "after asking for someone to help her understand finance better."
Her background has helped shape her approach to business. "My parents only spent what was necessary. I grew up understanding the value of money," she said.
"So many activities are overrated. It's bullshit that traders have to trade and they can't do anything else" such as investor relations or reconciling trades, said Perdomo.
"Another of the myths when you start is that you need a Bloomberg (terminal). Really?" she adds. "The industry is so full of myths."
Of course, one such myth is that beautiful women, in the case a former model, can't manage money, something Perdomo has succeeded in doing so far. Whether she can continue to outperform the the broader market, however, is a different question.