---
Father Of Murdered Parkland Student Sues Deputy Who Ran From Shooting
The father of a student slain in a Florida high school shooting is suing the armed Broward County deputy who ducked behind a building while people were massacred inside. 
Meadow Pollack was one of the 17 killed during the Valentine's Day shooting in a freshman building at Marjory Stoneman Douglas High School. Her father, Andrew Pollack, is placing blame on former Broward County sheriff's deputy Scot Peterson - the high school's armed resource officer who was trained to confront an active shooter.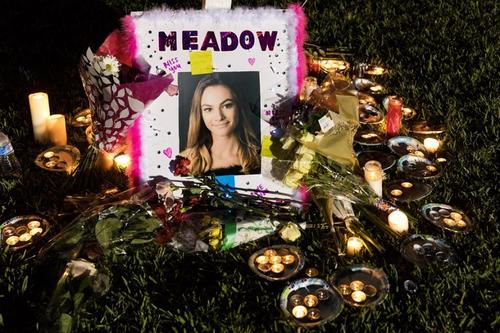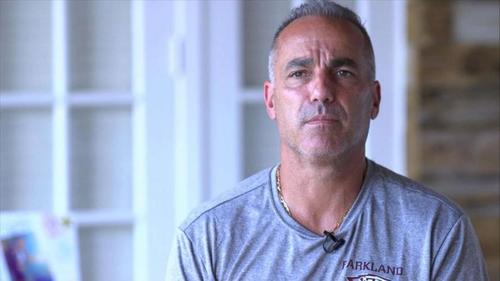 CCTV footage from the incident showed Broward County Sheriff's deputy Scot Peterson, 54, drive up to the high school building as a gunman massacred 17 students and staff members - only to hop off, unholster his gun, and run behind a concrete wall.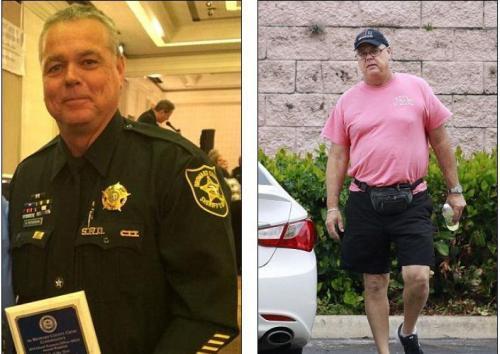 "He let my daughter get shot nine times at point-blank range," Pollack told the Miami Herald. "He had the opportunity to go in and instead, let all those people get murdered."
#BREAKING: Broward County Sheriff's Office releases security video showing Deputy Scot Peterson's actions during the February 14 shooting. pic.twitter.com/gs9kAbfgRq

— Ryan Saavedra 🇺🇸 (@RealSaavedra) March 15, 2018
Pollack's lawsuit also names the self-confessed shooter, 19-year-old Nikolas Cruz; the estate of Cruz's mother - who died in November; and Cruz's temporary foster family, James and Kimberly Snead, who took Cruz in after his mother died. Three behavioral and mental health facilities which evaluated Cruz prior to the shooting are also named. 
Peterson was suspended without pay before resigning hours later on Feb. 23 after surveillance footage from the incident revealed that he never entered the building after Cruz began shooting.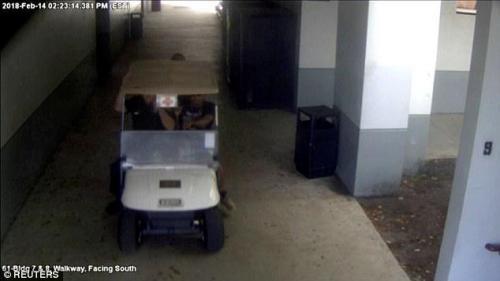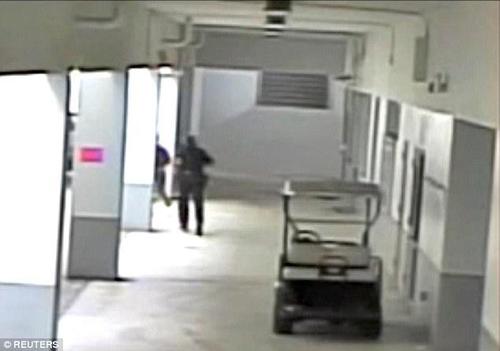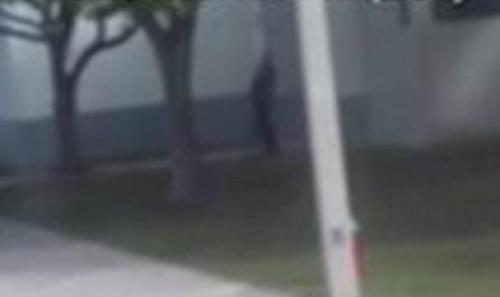 "Peterson is my main target," Pollack said. "He could have stopped it. Could have saved my kid. Nobody should be able to not do their job, receive a pension and ride off into the sunset."
The lawsuit goes into detail about Cruz's troubled past, noting that the teen "suffered from severe mental illness and was prone to violence." 
When Cruz arrived at the high school on Feb. 14, the lawsuit claims a "pusillanimous" Peterson "cowered in a safe location between two concrete walls" as the gunman "rained bullets upon the teachers and students." -Bloomberg
"The video speaks for itself. His actions were enough to warrant an internal affairs investigation, as requested by Sheriff Scott Israel on Feb. 21. After being suspended without pay, Peterson chose to resign and immediately retired rather than face possible termination," the department said in a brief statement with the video's release.
Peterson, 54, dubbed the "Broward coward," was blasted by Sheriff Scott Israel a week after the shooting, telling reporters that Peterson should have "went in, addressed the killer, killed the killer," adding that the deputy's failure to act left him "devastated. Sick to my stomach. There are no words." 
Scot Peterson has defended his actions. Following the shooting, his attorney, Joseph DiRuzzo, said "Allegations that Mr. Peterson was a coward and that his performance, under the circumstances, failed to meet the standards of police officers are patently untrue." 
Pollack, on the other hand, says he wants people to know that Peterson is a "coward." 
"My daughter died crawling by a doorway — shielding a classmate who also ended up dying — waiting for someone to come help her. Help never came."
In the aftermath of the shooting, Pollack called on the country to remain united in its quest to make schools safer - though he said that the conversation cannot veer towards gun control because the country will never come to an agreement. 
"Nothing political. We love our kids," he said. "Let's get together as a country and fix it."
Pollack made headlines following the shooting after he gave an impassioned speech during a listening session at the White House with the president.
"All these school shootings, it doesn't make sense. Fix it!" Pollack said. "We should have fixed it And I'm pissed. Because my daughter ... She's not here. She's not here. She's in Fort Lauderdale [Star of] David cemetery, that is where I go to see my kid now."