The South Side's rebellion against its one-time savior - former President Barack Obama - continued Tuesday when a nonprofit group claiming to represent residents from the area filed a lawsuit to try and block the project.
As the Chicago Tribune reports, an organization called Protect Our Parks filed the suit in US District Court on Monday, alleging that Chicago Park District and the City of Chicago don't have the authority to grant government-owned parkland to a separate organization - in this case, the Obama Foundation.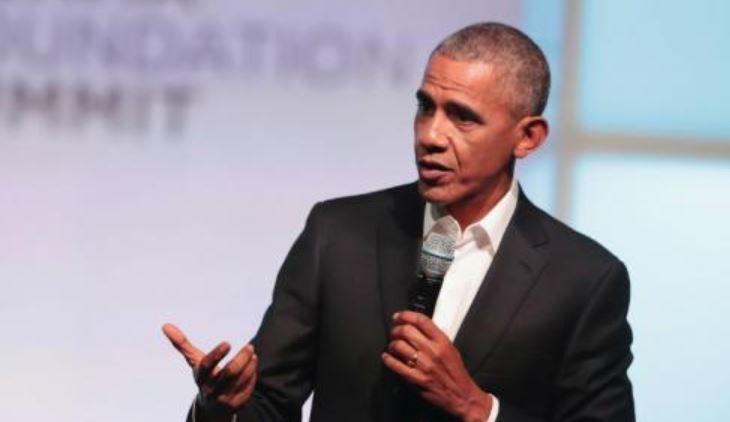 Three Chicago residents were listed as plaintiffs in the case, which alleges that the building is a "short con shell game, a corrupt scheme to deceive and seemingly legitimize an illegal land grab."
"The City and Park District clearly realize and fully understand that this established law precludes the Park District from arbitrarily transferring possession, use and control of this dedicated 'open, clear and free' public parkland in Jackson Park to a private nongovernmental...entity's self-determined use," the complaint said. 
The nonprofit also accused the Obama Foundation of pulling an "institutional bait and switch" because the building isn't consistent with what the group would consider a "true presidential library."
The community center would house archives from Obama's presidency under the supervision of the National Archives and Records Administration. But the center will also include a large gym, a "community forum" and an outdoor plaza.
The city and the Obama family have insisted that the project won't harm the neighborhood because it will create jobs for local residents. But opponents of the project have argued that the city should grant residents who own homes in the neighborhood a tax freeze because the center's mere existence would likely drive a wave of gentrification and the attendant rise in property values.
Chicago Mayor Rahm Emanuel immediately leapt to his former boss's defense. In a statement released by the city, Chicago hailed the center as a "once-in-a-lifetime opportunity to invest hundreds of millions of dollars that will create good jobs on the South Side."
"The Obama Presidential Center is a once-in-a-lifetime opportunity to invest hundreds of millions of dollars that will create good jobs on the South Side, bring our communities together and honor the legacy of Chicago's favorite son and daughter. While some choose to stand in the way of progress for the South Side, we are focused on making progress in every community in Chicago," the statement reads.
The Obama Foundation submitted construction plans earlier this year, and is planning on breaking ground before the beginning of 2019. The suit was filed ahead of a Thursday Chicago Plan Commission meeting, where issues pertaining to the construction of the center are expected to be discussed.