---
These 4 Stocks Account For Over Two-Thirds Of 2018's S&P Return
Forget MAGA, it's a MANA market in 2018...
Since the start of the year NYSE's FANG+ Index has massively outperformed the broad market...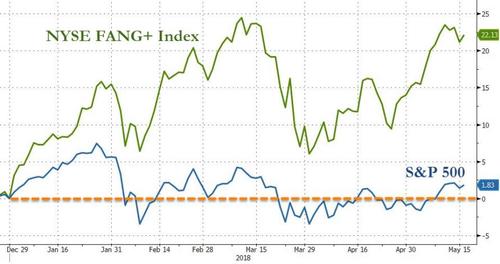 With Information Technology accounting for 97% of the S&P 500's total return performance YTD...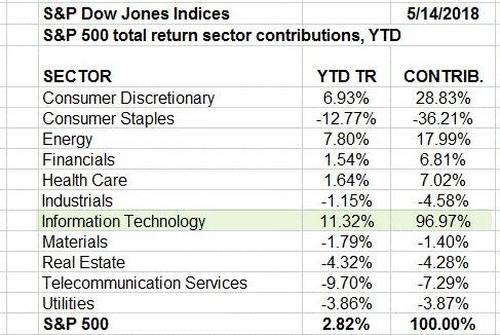 However, as S&P Dow Jones Indices' Howard Silverblatt tweeted today, it gets even more concentrated, forget FAANG+, FANG, it's MANA that matters as just four stocks - Microsoft, Apple, Amazon, and Netflix - were responsible for over 68% of the S&P 500's total return through Monday.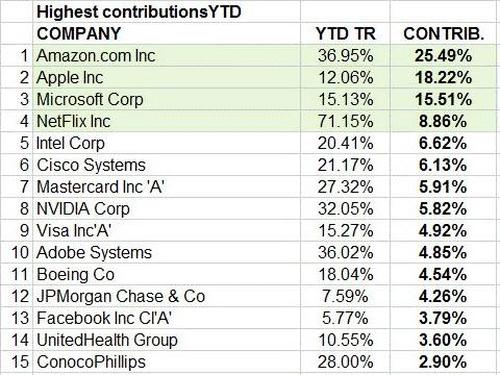 So the message from 2018's markets is simple - diversification is for losers, buy what's working, trend is your friend, it's a no-brainer...
MANA - Make America Normal Again