Less than a week after Stefan Halper was outed as the FBI informant who infiltrated the Trump campaign, public records reveal that the 73-year-old Oxford University professor and former U.S. government official was paid handsomely by the Obama administration starting in 2012 for various research projects. 
A longtime CIA and FBI asset who once reportedly ran a spy-operation on the Jimmy Carter administration, Halper was enlisted by the FBI to spy on several Trump campaign aides during the 2016 U.S. election. Meanwhile, a search of public records reveals that between 2012 and 2018, Halper received a total of $1,058,161 from the Department of Defense.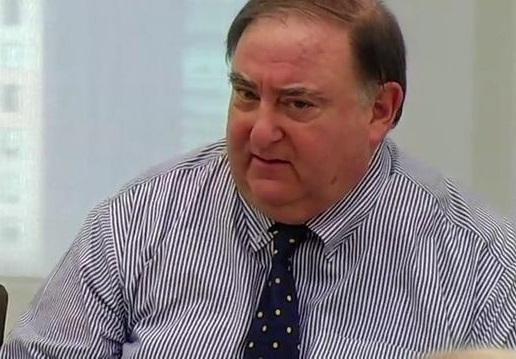 Halper's contracts were funded through four annual awards paid directly out of the Pentagon's Office of Net Assessment (ONA). Established as the DoD's "internal think tank" in 1973 by Richard Nixon (whose administration Halper worked for), the ONA was run by foreign policy strategist Andrew Marshall from its inception until his 2015 retirement at the age of 93, after which he was succeeded by current director James H. Baker.

Halper's most recent award was noted recently by Trump supporter Jacob Wohl, which piqued the interest of internet researchers who continued the analysis.
It's entirely possible of course that Halper was conducting legitimate research for the Obama administration while also participating in an FBI/DOJ spy operation on the Trump campaign. 
Halper was outed as the FBI's "informant" last Friday following weeks of speculation, after the New York Times and Washington Post published easily identifiable information about the U.S. citizen and Cambridge professor. Their reports matched a March 25 article by the Daily Caller detailing Halper's outreach to several low-level aides to the Trump campaign, including Carter Page, George Papadopoulos, and a cup of coffee with campaign co-chair Sam Clovis. 
These contacts are notable, as Halper's infiltration of the Trump campaign corresponds with the two of the four targets of the FBI's Operation Crossfire Hurricane - in which the agency sent counterintelligence agent Peter Strzok and others to a London meeting in the Summer of 2016 with former Australian diplomat Alexander Downer - who says Papadopoulos drunkenly admitted to knowing that the Russians had Hillary Clinton's emails.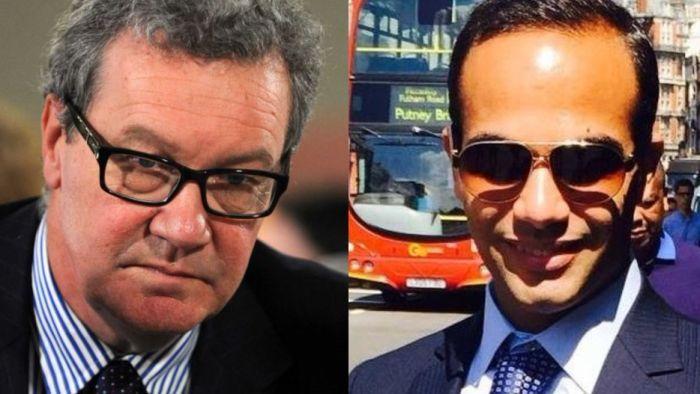 Downer - the source of the Papadopoulos intel, and Halper - who conned Papadopoulos months later, are linked through UK-based Haklyut & Co. an opposition research and intelligence firm - founded by three former British intelligence operatives in 1995 to provide the kind of otherwise inaccessible research for which select governments and Fortune 500 corporations pay huge sums. 
Downer - a good friend of the Clintons, has been on their advisory board for a decade, while Halper is connected to Hakluyt through Director of U.S. operations Jonathan Clarke, with whom he has co-authored two books. (h/t themarketswork.com)
Alexander Downer, the Australian High Commissioner to the U.K. Downer said that in May 2016, Papadopoulos told him during a conversation in London about Russians having Clinton emails.

That information was passed to other Australian government officials before making its way to U.S. officials. FBI agents flew to London a day after "Crossfire Hurricane" started in order to interview Downer.

It is still not known what Downer says about his interaction with Papadopoulos, which TheDCNF is told occurred around May 10, 2016.
Also interesting via Lifezette - "Downer is not the only Clinton fan in Hakluyt. Federal contribution records show several of the firm's U.S. representatives made large contributions to two of Hillary Clinton's 2016 campaign organizations."
Following Halper's doxxing, President Trump called for an official investigation by the Department of Justice - which Deputy Attorney General Rod Rosenstein assigned to the office of the Inspector General, headed by Michael Horowitz. 
I hereby demand, and will do so officially tomorrow, that the Department of Justice look into whether or not the FBI/DOJ infiltrated or surveilled the Trump Campaign for Political Purposes - and if any such demands or requests were made by people within the Obama Administration!

— Donald J. Trump (@realDonaldTrump) May 20, 2018
We look forward to the Inspector General's findings.