---
North Korea Comes Crawling Back: Stresses "Desperate Need" For Summit "Whenever, However"
Update: As if the earlier begging was not enough, it appears Kim wants to make sure that President Trump is aware of his efforts and desire to meet.
Yonhap reports that North Korea's state media said Friday the demolition of its only known nuclear test site has demonstrated its "peace-loving" efforts and pursuit of a "total halt" to nuclear tests.
As we detailed yesterday, North Korea officially demolished the test-site overnight, inviting a number of reporters to witness the event.
And today, the Korean Central News Agency (KCNA) said in English.
"The dismantlement of the nuclear test ground is a vivid manifestation of the DPRK government's fixed peace-loving stand to join in the international aspiration and efforts for total halt to the nuclear test and make positive contribution to building a nuclear free world,"
The KCNA added that the demolition of the tunnels and other surrounding facilities, including a communications center, power systems and observation centers, was carried out "completely" and "with transparency."
*  *  *
It appears that Trump "jilted North Korean lover" approach may have been just what the doctor ordered.
Literally minutes after we said that most experts expected a violent, angry outburst from North Korea's president in response to Trump's unexpected cancellation of the Singapore June 12 summit, such as this comment from Senator Jack Reed...
Spoke w/ @BloombergTV's @kevcirilli about Pres Trump pulling out of planned nuclear summit w/ North Korea & how if Pres Trump had taken a more considered approach to Mr. Kim's initial offer for a summit, we wouldn't be in this position.https://t.co/vY7HOiFYXf

— Senator Jack Reed (@SenJackReed) May 24, 2018
... a shocked North Korea is virtually begging for a meeting.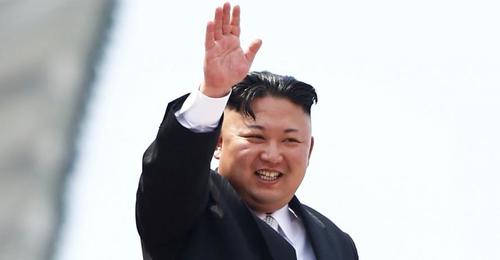 In a statement issued by state-run Korean Central News Agency, citing Vice Foreign Minister Kim Kye Gwan, North Korea announced it was willing to sit with the U.S. "whenever, however" through any method to try to resolve the outstanding issues.
Gwan said that whereas President Trump's announcement to one-sidedly cancel the planned summit is unexpected and very regrettable, "North Korea's goal and will to do everything for peace and stability of the Korean peninsula and mankind remains unchanged, and we are always willing to give time and opportunity to the US side with a big and open mind," according to the statement. He added that "We express our intent that there is a willingness to sit at any time, in any way to resolve issues" and noted that President Trump's decision to cancel the summit is "not what the world wants" and the summit is necessary to resolve the current hostile bilateral relationship.
Furthermore, North Korea appears to be backtracking on the recent diplomatic escalation and has effectively apologized, stating that "its previous remarks regarding the U.S.-North Korea summit had been in protest against strong US remarks towards North."
While we await the full KCNA statement, here are the key bullet points courtesy of Reuters and Bloomberg:
NORTH KOREA SAYS TRUMP'S SUMMIT CANCELLATION IS UNEXPECTED
NORTH KOREA SAYS IT'S WILLING TO MEET WITH U.S. AT ANY TIME
NORTH KOREA SAYS IT IS STILL WILLING TO RESOLVE ISSUES WITH UNITED STATES WHENEVER, HOWEVER
NORTH KOREA SAYS U.S.-N.KOREA SUMMIT IS NECESSARY TO RESOLVE CURRENT HOSTILE BILATERAL RELATIONSHIP
NORTH KOREA SAYS IT HAD WISHED `TRUMP MODEL' COULD RESOLVE ISSUES
NORTH KOREA SAYS IT HAD HOPED FOR ISSUES REGARDING N.KOREA TO BE RESOLVED "TRUMP-STYLE"
NORTH KOREA SAYS NO CHANGE IN N. KOREA'S WILL TO DO BEST FOR PEACE
NORTH KOREA SAYS ITS PREVIOUS REMARKS REGARDING U.S.-N.KOREA SUMMIT HAD BEEN IN PROTEST AGAINST STRONG U.S. REMARKS TOWARDS NORTH
N.KOREA HAS WILLINGNESS TO GIVE CHANCE, TIME TO U.S.
NORTH KOREA HAS WILLINGNESS TO GIVE CHANCE, TIME TO U.S.
And the punchline:
NORTH KOREA SAYS CURRENT SITUATION REFLECTS DESPARATE NEED FOR SUMMIT
Or, to summarize North Korea's response to Trump's "dear John" letter:
North Korea right now pic.twitter.com/viFR0KHZa4

— Quoth the Raven (@QTRResearch) May 24, 2018
And now the ball is in Trump's court.