Turkey has announced a new agreement with the US which will involve the pullout of all Kurdish forces from the contested northern Syrian city of Manbij — something which the US State Department disputed as recently as Tuesday.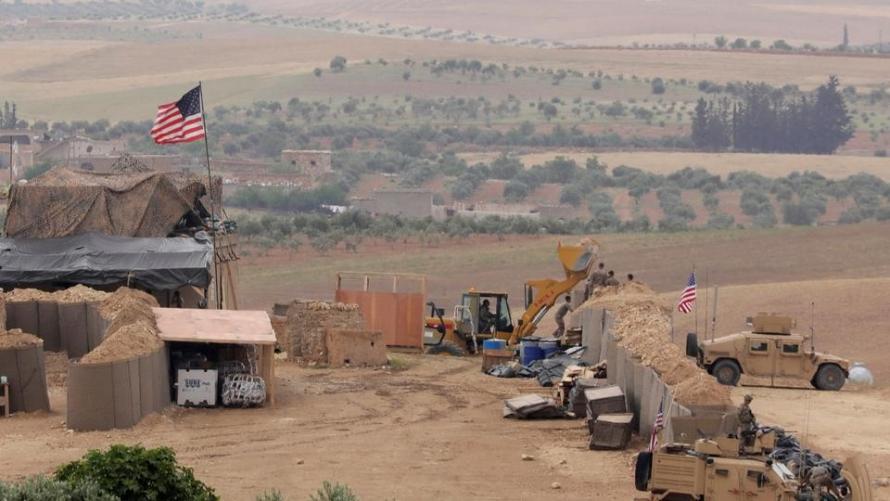 But Reuters now reports, based on Turkey's state-run Anadolu agency:
Turkey and the United States have reached an agreement on a plan for the withdrawal of the Syrian Kurdish YPG militia from Syria's Manbij, Turkey's state-run Anadolu news agency said on Wednesday.

Under the terms of the three-step plan, which will become finalized during a visit by Foreign Minister Mevlut Cavusoglu to Washington on June 4, the YPG will withdraw from Manbij 30 days after the deal is signed, Anadolu said.

Turkish and US military forces will start joint supervision in Manbij 45 days after the agreement is signed and a local administration will be formed 60 days after June 4, Anadolu said.
Turkish Foreign Minister Mevlüt Çavuşoğlu previously indicated, "A roadmap for the Syrian city of Manbij may be implemented before the end of this summer if a deal is reached between Turkey and the US", according to statements reported by Middle East based Al Masdar News. "Taking over the city will last until a new administration is formed as per an agreement with the United States," he commented.
However, as of Tuesday the State Department denied reaching an agreement with Turkey on the issue, indicating that talks were still ongoing.
When asked about Turkish press claims of the deal from earlier this week, State Department spokeswoman Heather Nauert responded, "[the US doesn't] have any agreements yet with the Government of Turkey. We announced previously that the United States and the Turkish working group met in… Ankara on [May 25]. We're continuing to have ongoing conversations regarding Syria and other issues of mutual concern."
"The two sides then had outlined the contours of a road-map for further cooperation, and that includes on Manbij. I know that the Secretary looks forward to hosting Foreign Minister Cavusoglu on June 4th here in Washington for those conversations to continue," she added.
Syrian Kurdish media groups, most notably the Manbij Military Council, have disparaged claims of a US-Turkish deal for the withdrawal of the YPG (or Kurdish "People's Protection Units") as 'fake', denying any Kurdish withdrawal. The US-backed and largely Kurdish Syrian Democratic Forces captured the city from ISIS in August 2016 after hard fought 2-month battle and with heavy support from US coalition aircraft.
Sharfan Darwish, spokesman for the Manbij Military Council, called Wednesday's reports of the US-Turkish deal "premature" and that news of the deal "lacks credibility," and said further, "The Turkish statements are a way of exerting pressure and creating confusion in Manbij, impacting its stability."
The Manbij Military Council is an extension of the US-backed Syrian Democratic Forces (SDF), and US advisers have long been present in the Syrian Kurdish dominated town, with new images emerging in early May depicting ongoing construction on a US forward operating base. 
NATO member Turkey has twice threatened to attack US-occupied Manbij following Turkey's annexation of Syria's Kurdish dominated town of Afrin early this year. Turkey has long accused Washington of effectively aiding the outlawed "terrorist" Kurdish PKK due to its policies in Syria. 
Meanwhile Turkish Foreign Minister Mevlut Cavusoglu is set to travel to Washington D.C. where he will meet with Secretary of State Mike Pompeo on June 4th. The two are expected to tackle the thorny issue of US support for Syrian Kurdish groups which Ankara sees as identical with the PKK, but which the US sees as a distinct Syrian ally against both ISIS and Assad.