Just ahead of what would be Alexander Nix's second appearance before the the Commons digital, culture, media and sport (DCMS) select committee, The Guardian reports that a senior executive at Cambridge Analytica had visited Wikileaks founder Julian Assange in person, raising new questions about the connection between the two firms. 
According to the report, which WikiLeaks denies, Brittany Kaiser, who had served as a director at Cambridge until earlier this year, said she had been in close contact with Wikileaks' founder Julian Assange, even traveling to see him inside the Ecuadorian embassy in London and funneling money to Wikileaks' bank accounts using cryptocurrency.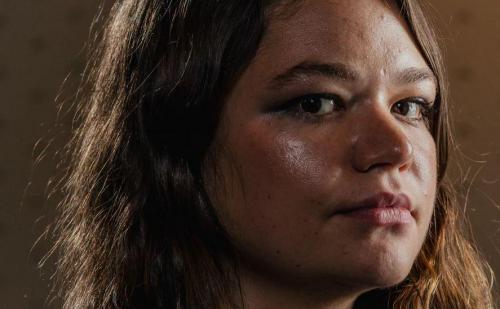 Both Cambridge and Wikileaks are already part of Robert Mueller's investigation.
The connection between the two firms wasn't publicly known until October last year, when it was revealed that Cambridge had "reached out" to Assange and Wikileaks and offered to help them index the missing 33,000 Hillary Clinton emails. Assange said in a statement that he had turned down Cambridge's offer.
Kaiser had been a director at the firm until earlier this year. She visited Assange on Feb. 17, 2017 under the pretext of discussing the outcome of the US election, and reportedly referred to Wikileaks as her "favorite charity." Reports about her activities eventually reached investigators, who sought to make it public.
When Kaiser appeared before MPs in April, she acknowledged that some employees at the company had contact with lawyers who also represented Assange. During his first appearance before the committee, Nix had said that "we have no relationship with Wikileaks. We have never spoken to anyone at Wikileaks. We have never done any business with Wikileaks. We have no relationship with them, period."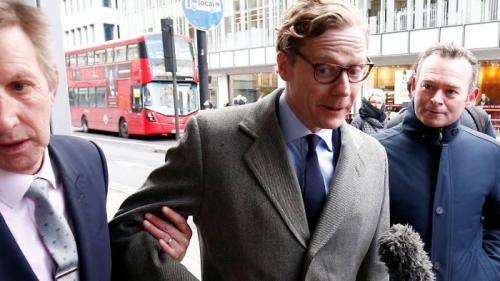 In fact, Nix said he only attempted to reach out to Assange after hearing about Hillary Clinton's missing emails in the news. Nix said he got in contact with Assange via a speaking agency that represented Wikileaks.
The other side of the coin: 
As journalist Caitlin Johnstone notes, Wikileaks has completely denied this account by "lying war propaganda firm @guardian." 
3 weeks ago we learned that @JulianAssange was being prevented from sharing what he knew about Cambridge Analytica by the UK Foreign Office right around the time he was silenced. Now lying war propaganda firm @guardian says Assange met with CA, using a sleazy dishonest headline. pic.twitter.com/kPyDBo91lt

— Caitlin Johnstone (@caitoz) June 6, 2018
WikiLeaks denies the story from top to bottom. https://t.co/DbPPaokjyJ

— Caitlin Johnstone (@caitoz) June 6, 2018
@carolecadwalla This report is false. WikiLeaks has no knowledge of donations from either party mentioned, did not have a meeting to discuss the US election and was not approached by Murtfeld or anyone connected to him.

— WikiLeaks (@wikileaks) June 6, 2018
Oxford grad at Blairite newspaper, The Guardian, teams up with a US aligned right wing Ecuadorian politician, a proven document fabricator, to smear a refugee twice found by the UN to be arbitarily detained--while he is being held incommunicardo and can't respond, to get clicks?

— WikiLeaks (@wikileaks) June 6, 2018