While some have compared the latest developments in the escalating trade dispute between the US and Canada to the "Blame Canada" skit out of South Park (perhaps Canadian Bacon is more appropriate).
WILD SONG OF THE DAY: "Blame Canada" by @SouthPark https://t.co/fmQCWm4uAL

— David Wild (@Wildaboutmusic) June 6, 2018
... moments ago Trump's top economic advisor, Larry Kudlow described America's trade dispute with Canada little more than a "family quarrel" amid media reports of a tense phone exchange between U.S. President Donald Trump and Prime Minister Justin Trudeau.
According to a CNN report, Trump claimed Canada burned down the White House during the War of 1812 on a phone call with Canadian Prime Minister Justin Trudeau last month, and as the Hill adds, "it was not clear from the report whether Trump was joking." The call took place on May 25 when Trump and Trudeau were discussing the Trump administration imposing tariffs on steel and aluminum imports from Canada.
Trump says the tariffs are a matter of national security, something Trudeau reportedly contested during the phone call, sources familiar with the discussion told CNN: "Didn't you guys burn down the White House?" Trump reportedly quipped in response. Here Trump was referring to the War of 1812, when the White House - and much of Washington, D.C. - was burned by the British (although Canada was still a colony).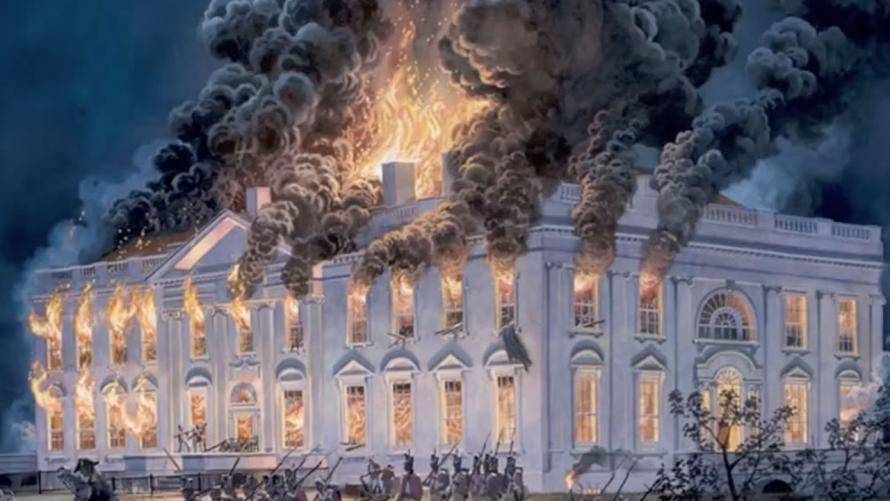 Yet another White House leaker, aka a source, who was on the call told CNN that the comment was "not a laughing matter."
"To the degree one can ever take what is said as a joke," the source told the network. "The impact on Canada and ultimately on workers in the U.S. won't be a laughing matter."
In any case, during a press conference on Wednesday afternoon, Kudlow refused to discuss said phone call, supposedly brushing aside any speculation that Trump was preparing to launch an invasion of Canada to boost US GDP further, and said that similar disputes occur between countries all the time, and he's confident that the current angst over President Donald Trump's steel and aluminum tariffs will soon blow over.
Kudlow also said that regardless of what the rest of the world might think, Trump is deadly serious about reforming a global trade system he believes is fundamentally broken, adding that tariffs are simply one more tool in the president's toolbox when it comes to repairing it.
Kudlow also pointedly denied a media report suggesting U.S. Treasury Secretary Steve Mnuchin tried to talk the president into extending an exemption for Canada from the steel tariffs, calling it "patently false."