'Stress Tests would be the catalyst', they said... and now 'CCAR will be the catalyst', but US financials ETF (XLF) is now down 12 days in a row - by far the longest losing streak in its 20 year history...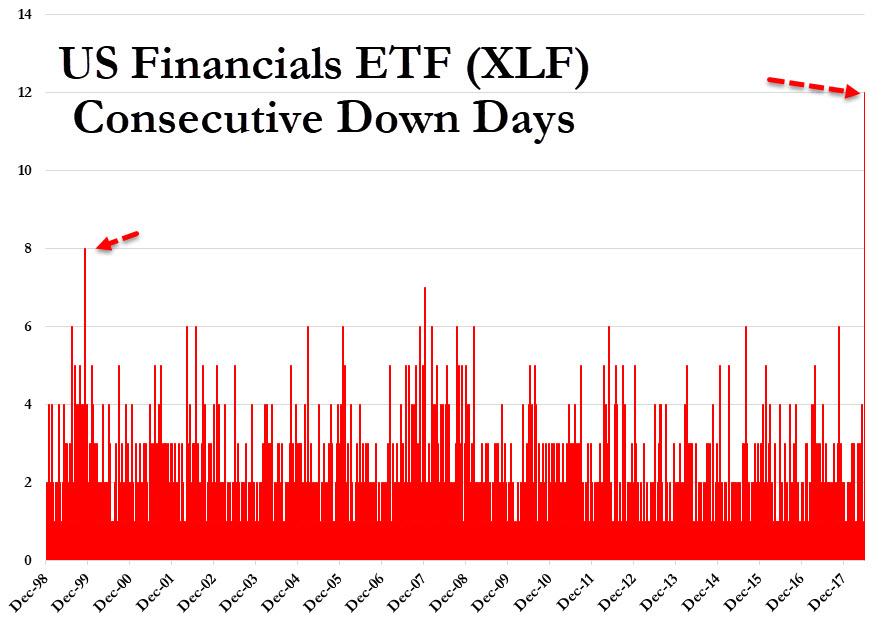 The question now is whether XLF can find support once again around the 26.5 level...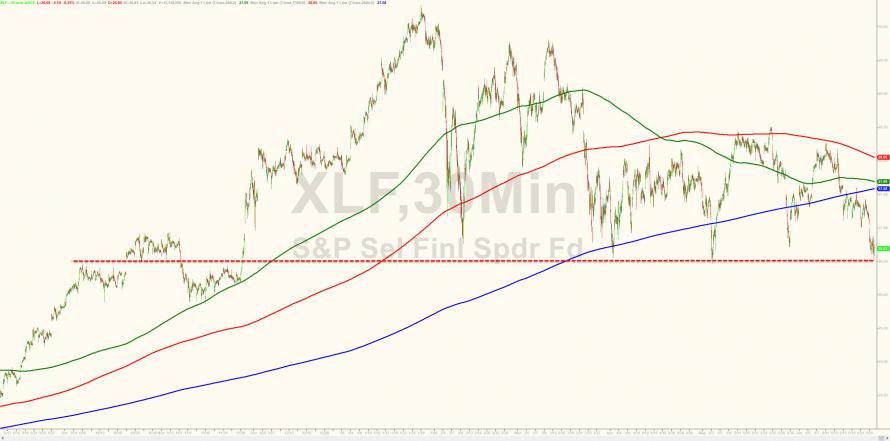 With the big US banks all down notably in 2018...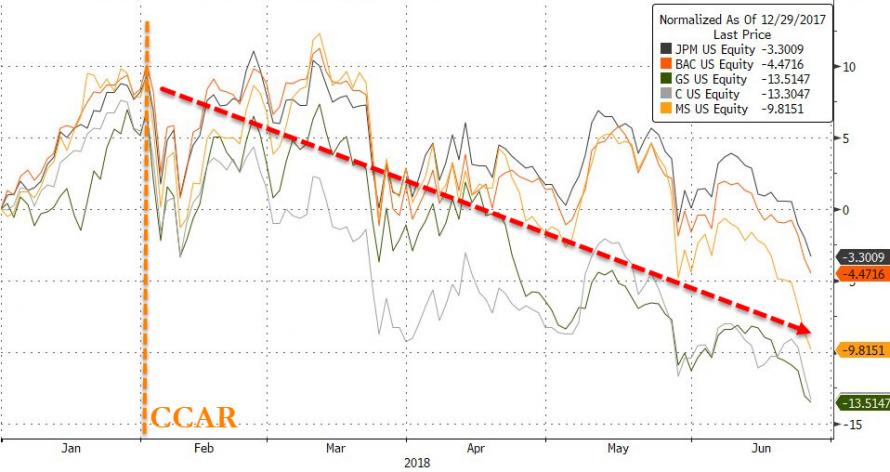 But it's not just US banks - the Global Systemically Important Banks (as defined by FSB) are down 22% from their highs at the end of January - which just happens to have coincided with the release of The Fed's Stress Test and CCAR results...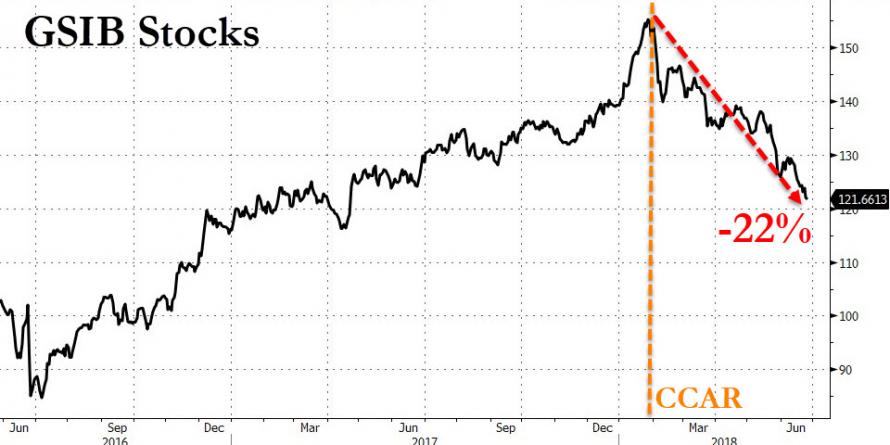 Finally, here's an interesting 'correlation': Eurodollar futures shorts soared since Q1 2016 - the start of the so-called Shanghai Accord, which corresponded with an endless surge in global financial stocks. That has now all changed as the net speculative positioning in eurodollar futures has collapsed by over a trillion notional dollars in the last few months and with it, GSIB stocks have tumbled...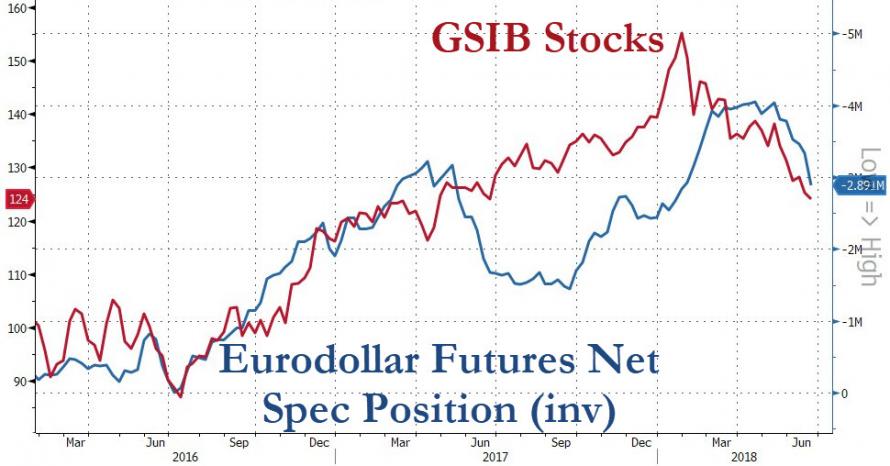 We leave it to Ian Hartnett to sum it all up... at some point central bankers will have to respond to bearish signals from an increasing number of the global SIFIs, rather than continuing to tighten monetary policy:
"The clue is in the name," he said.

"If these banks are supposed to be systemically important then policymakers ought to be watching them to see what is happening."

"The synchronised dips were a sign of global financial stress."
But, hey, keep buying the mega-tech stocks, they are the new 'fortress balance sheets'.