By EconMatters 
In 2010, the FBI arrested Vitaly Borker, an American citizen of Ukranian descent, for running multiple scam retail eyewear websites worth $18 million. The scammer pleaded guilty in 2011 and was jailed for three years.
Amazingly, Borker continued operating the scam while in jail and even after his release in 2015. In 2017 he was arrested again and charged with wire and mail fraud as well as customer harassment and abuse as the operator of the website opticsfast.com.
What is so worrying about this scam is how customers got duped into buying from Borker's sites despite the many negative reviews. At the time of the first arrest, DecorMyEyes, one of Borker's eyewear retail sites, had a 1-star rating on Yelp and Trust Pilot, two of the world most popular consumer and business review websites.
In an interview with The New York Times, Borker boasted about how he had stopped caring what kind of review customers left after realizing that any review whether negative or positive was helping him get a good ranking on Google. Following the confession, Google announced that it had improved its algorithms to differentiate good reviews from bad reviews and punish the latter.
Apart from selling counterfeit eyewear, placing exorbitant fees on customers, and at times failing to deliver after receiving payments, Borker is said to have bullied those who dared to complain. Some female customers report to have been threatened with murder and rape and called bad names.
This is just but an example of the many cases of online fraud that consumers are grappling with. According to Scam Watch, consumers across the globe have lost $51 million to various scams in the first five months of 2018 alone. Among the top scams are investment, dating & romance, remote access, false billing, inheritance, online shopping, other buying / selling, classified scams and unexpected prize and lottery scams.  
In today's electronic tech age, it is no surprise that the top two scam delivery methods by amount and number reported are phone and email, and seniors age 65 and above is the most vulnerable age group.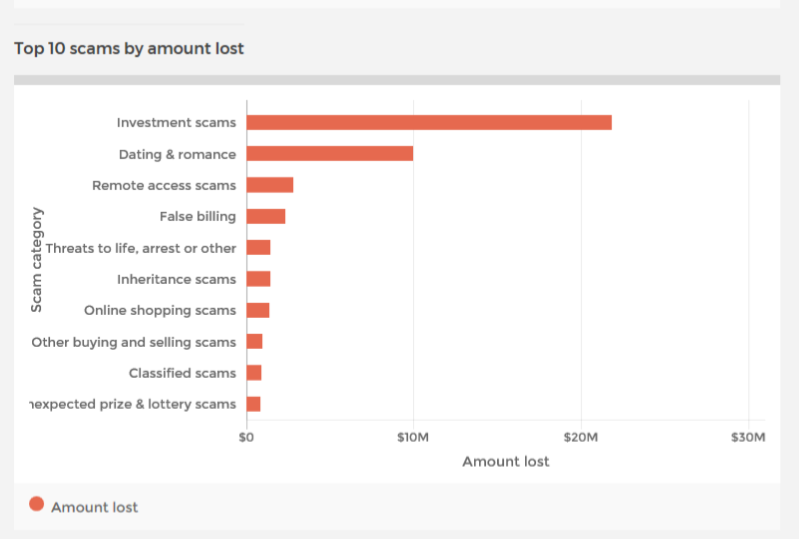 The big question is how consumers can identify online scams and take cover. Internet security experts recommend scouring the web for merchant reviews and where possible, consulting friends and relatives. For instance, in the case of Vitaly Borker's scam, all proof was available in business review websites and even after the first arrest which was well covered by the media, people still continued to purchase from the implicated sites.
When looking at merchant reviews, consumers should look out for perfect or nearly perfect reviews as well. This is because too many perfect reviews can be an indication that the reviews aren't real. Again, the consumers should ensure that the platforms they read reviews on are well established to avoid biased reviews.  To find which businesses are trustworthy buyers in the US, Canada, and Mexico, can use the Better Business Bureau.
According to the Federal Trade Commission, another thing you should do when vetting online merchants is to make sure that their websites include a physical address and a phone number. You should verify the physical address and the phone number by calling and conducting background search in business directories.  You should also be suspicious of websites that ask for financial information through pop-ups or email. According to the FTC, legitimate companies do not ask for delicate information like this.
If you are into online betting and gambling, you need to be extra careful. This is because these industries top the list of the most vulnerable to fraud. According to a study by Sally Gainsbury, Jonathan Parke, and Niko Suhonen, the biggest fear for the majority of online gamblers today is falling for a scam. The most notorious scammers trick people as online casinos with the most common type of scam involving fake websites, accounts freezing and exorbitant withdrawal fees. Before you settle on a betting or gambling site, visit Scams.info to determine if the site is legitimate.
When it comes to making online payments, ensure that you pay through a credit card since its traceable and disputes can be made. If the merchant asks for a wire transfer or a prepaid gift card, there are high chances that they are fraudsters.  Also, you should never enter your payment details in an unsecured website since this can be a trap to get you to expose your payment details to hackers. A secured website will always have an https before the URL.
If you get scammed, do not remain silent. Post a review in the top business review websites and file a formal complaint with the FTC. As it was evident in the Vitaly Borker saga, most consumers shy away from reporting which is why most scammers are able to operate for long periods without getting caught.   
© EconMatters.com All Rights Reserved | Facebook | Twitter | YouTube | Email Digest