For the second years in a row, New Jersey has narrowly avoided a shutdown of the state government after Gov. Phil Murphy reached a compromise with Democrats in the legislature that will see a substantial hike in taxes on corporations and wealthy individuals.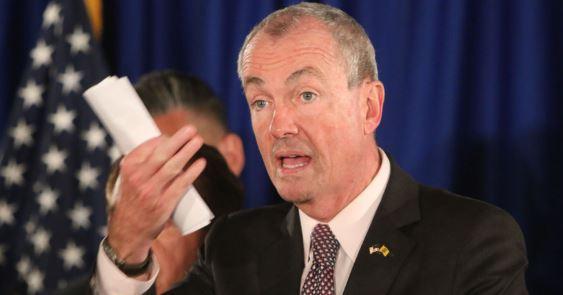 And while Goldman alum Murphy managed to stop his fellow Democrats from raising NJ's corporate tax rate to the highest in the country, the deal includes an increase in taxes on the state's wealthiest individuals. Taxpayers who earn more than $5 million a year will see their income-tax rate climb from 8.97% to 10.75%. Meanwhile, corporations will face a surcharge of 2% over four years. The deal avoided a government shutdown that would've closed the state's parks and beaches just in time for the Independence Day holiday.
"There will be no shutdown," Murphy said at a news conference in Trenton, alongside legislative leaders with whom he had negotiated for about four hours, after a series of unsuccessful meetings during the week. "The parks and beaches are open."
Murphy's initial budget plan would have raised the sales-tax rate to 7% from 6.625%, and the tax rate for income over $1 million to 10.75% from 8.97%. It also included levies on Uber rides, Airbnb stays and electronic cigarettes. But Democratic legislators objected to the millionaire's tax, and instead proposed a two-year, 4% surcharge on corporate business taxes. According to Bloomberg, this would've boosted the overall tax rate for the largest corporations in the state to 13% - the highest in the country.
According to NJ.com, the tax hike on the wealthiest New Jersey residents will affect more than 1,700 taxpayers. Meanwhile, corporations will pay an additional 2.5% surtax, which will drop to 1.5% in two years.
The deal restored a popular property-tax credit program known as homestead rebates for seniors and low-income homeowners, and also included a $242 million funding boost for New Jersey Transit. Miraculously, lawmakers found room in the $37.4 billion budget for a $3.2 billion payment to the state's drastically underfunded pensions.
Unfortunately for all marijuana smokers living in the state, an agreement that would've legalized weed wasn't included in the compromise bill. The issue has been delayed until later this summer, at least.
A sales-tax increase that was part of Murphy's proposal wasn't included in the final budget, sparing New Jersey residents a 3/8ths of a percentage point increase in the sales tax. A plan to double the Realty Transfer Fee on high-end homes to 2% and expand the sales tax to include short-term rentals - part of the legislators original plan - was also left out of the compromise bill.
The Senate and Assembly officially voted to pass the budget plan early Sunday morning.