More than three years after the Wall Street Journal blew the lid off the 1MDB scandal when it reported a suspicious payment of $681 million into a bank account controlled by then-Malaysian Prime Minister Najib Razak, the hammer has finally come down on the former head of state and scion of one of the country's most influential political families.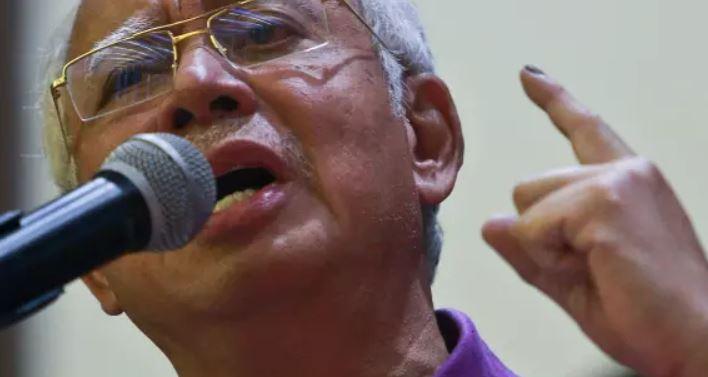 According to the Financial Times, Razak has been arrested and will be charged Wednesday morning with misuse of the funds after some $4.5 billion allegedly disappeared from 1MDB's coffers. The charges are related to SRC International, the former subsidiary of 1MDB that Razak and his family used as a personal piggybank of sorts.
Mr Najib was arrested at his personal residence in Malaysia's capital and will be charged at the Kuala Lumpur Court at 8:30am on Wednesday. He will be spending the night at the Malaysian Anti-Corruption Commission headquarters, said a Malaysian Anti-Corruption Commission spokesperson.
After Najib initially claimed that the suspicious payment was a "gift" from Saudi royals, the full extent of his family's graft was laid bare in the following months, prompting US officials to seize more than $1 billion in embezzled Malaysian assets, which Goldman Sachs - the same bank that helped Razak set up the slush fund - helped buy.
The other conspirators in this scheme include Riza Aziz, Razak's stepson, "party boy" Jho Low and former Abu Dhabi sovereign wealth fund director Khadem Al Qubaisi.
The arrest could also be bad news for Goldman, which, under the guidance of former Southeast Asia head Tim Leissner (who was barred from the US securities industry late last year) helped finance 1MDB with three separate bond issues that netted the bank some $600 million. Those bond issues are now being investigated by prosecutors in Singapore, regulators in New York and the FBI after 1MDB defaulted back in 2016, as it is rumored that Razak directly pocketed some of the gross proceeds.
The arrest marks the peak in Razak's change in fortune. He initially looked set to weather the storm when he resisted calls to resign. But after his shocking electoral defeat at the hands of former leader Mahathir Mohamed last month, it appeared that Razak would finally face consequences for the immense graft that was apparently carried out by him and his family. Mahathir promised to hold his former rival "accountable." Ironically, it appears that it is Razak that will now be accounting to the people, and a long prison sentence could be waiting on the other side unless Razak throws some even bigger names under the bus.