Consumer Prices rose less than expected MoM (+0.1% vs +0.2% exp), but on a year-over-year basis, CPI surged 2.9% - the most since Dec 2011.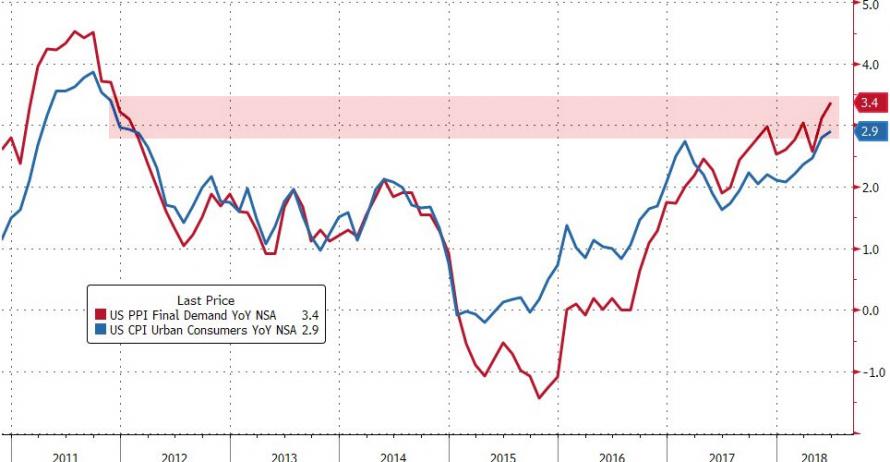 While housing costs rose again, as the indexes for rent and owners' equivalent rent both increase by 0.3%...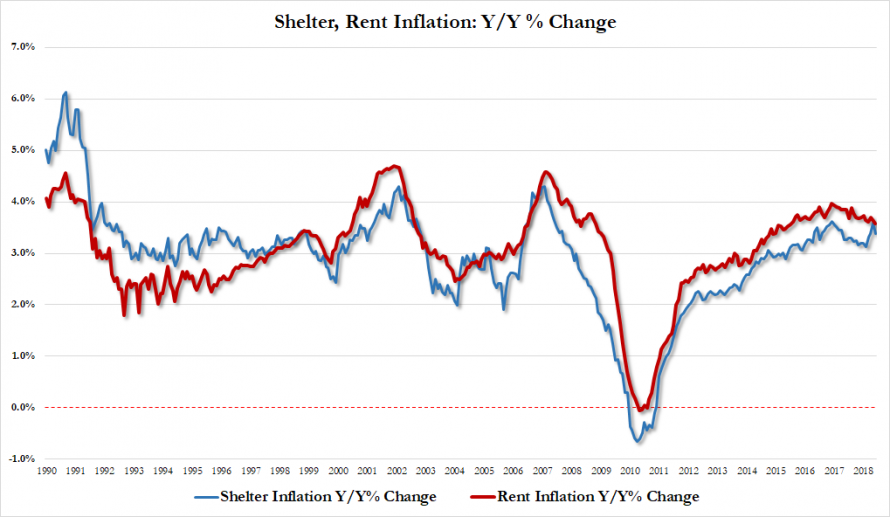 ... The reason for the core miss, and the disappointing MoM print within the CPI report, was as a result of hotel and motel rates which tumbled by 3.7% in June from the previous month, the biggest decline on record and dragging down the broader index by 0.037 percentage point.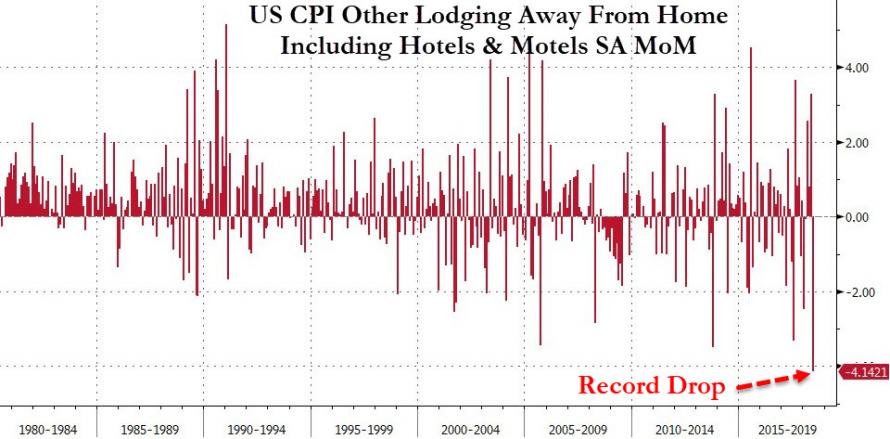 Looking further under the hood, Energy Services and Apparel prices dropped MoM, while Fuel Oil prices jumped most MoM.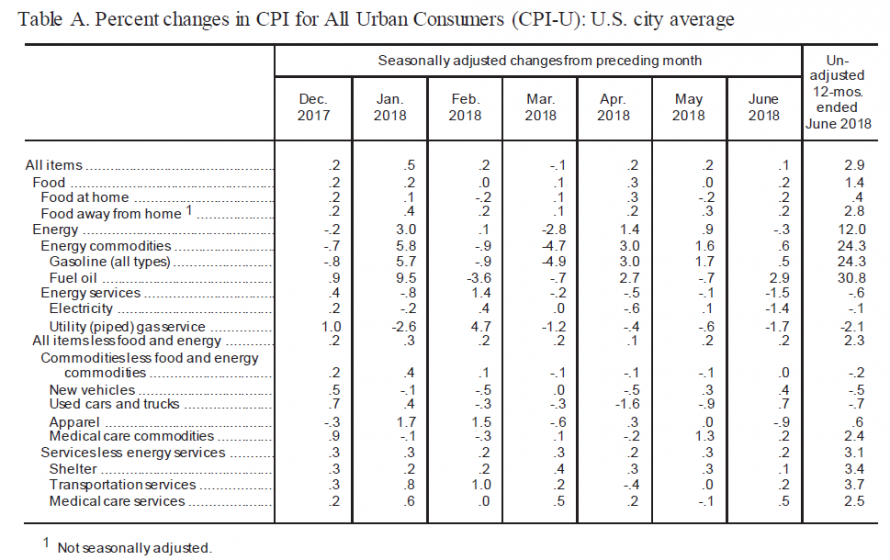 Some more details from the report:
Apparel, one of the most volatile CPI components, fell -0.9% in this latest report.

The index for airline fares also fell 0.9 percent, its third consecutive decline. The index for household furnishings and operations fell 0.1 percent, and the index for tobacco fell 0.4 percent. The index for personal care was unchanged in June.
The index for used cars and trucks rose 0.7 percent in June after declining in May. The new vehicles index increased 0.4 percent in June following a 0.3-percent increase in May. The index for recreation rose 0.2 percent in June, and the indexes for communication, motor vehicle insurance, education, and alcoholic beverages also increased.
The medical care index increased 0.4 percent in June. The hospital services index increased 0.8 percent, the index for prescription drugs rose 0.3 percent, and the physicians' services index was unchanged.
Finally, we note that today's CPI really puts the entire Treasury market complex into perspective; it's extraordinarily rare to get a negative real yield (on a spot basis) on the long bond, but we're getting awfully close.