Since formally launching in 2013, Chinese President Xi Jinping's Belt and Road Initiative (BRI) has been riddled with multiple unforeseen problems of a magnitude equaling the hugely ambitious infrastructural project spanning a continent and affecting 4.4 billion people, which will involve a total investment from Beijing that could surpass a trillion dollars.
Foremost among those problems has been security as China has brokered multi-billion dollar projects in less than stable political environments ranging from Pakistan to Iran to East Africa, and even includes plans for war-ravaged Afghanistan, South Sudan and Yemen, as key points along the 'new silk road'. 
A new investigative report in the South China Morning Post (SCMP) reveals that while China's some 5,000 mostly ill-trained private security firms (only six of which are certified to operate overseas) struggle to keep up with the demand for experienced professionals that comes with the now nearly one million Chinese workers deployed to major BRI projects abroad, multinational firms such as Erik Prince's expanding Frontier Services Group (FSG) as well as Chinese state security services themselves are filling the gap.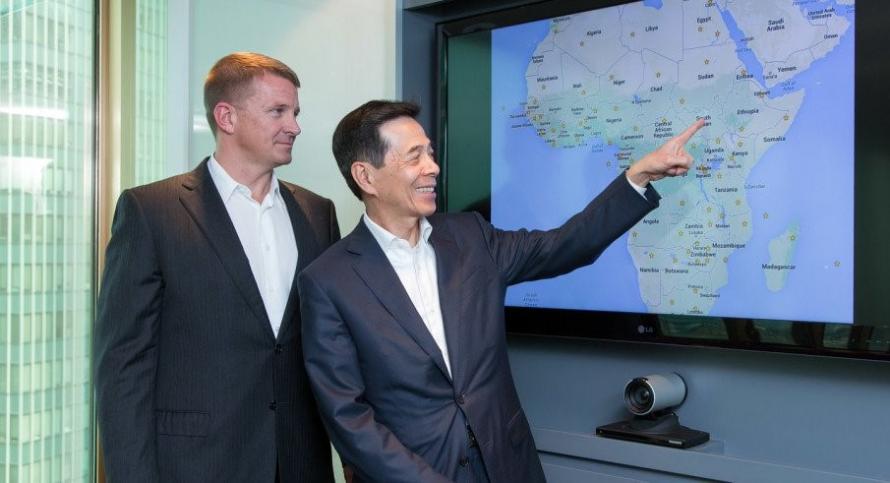 This as Chinese companies have increasingly found themselves vastly under-budgeted for security while operating tense political landscapes. 
For example, the South China Morning Post notes that "Since 2014, at least 44 Chinese nationals have been killed in Pakistan, despite Islamabad deploying thousands of military personnel to protect Chinese workers on energy and infrastructure projects in the country." And this included instances of Islamic terrorism in a historically restive Balochistan province: "Two of the dead were Chinese language teachers killed by Islamic State in Pakistani city of Quetta, the heart of the US$50 billion China-Pakistan Economic Corridor."
Perhaps most worrisome about the new report concerns the prospect of rapid Chinese military and intelligence expansion under the guise of linking east Asia with Europe in the 'new silk road' trade corridor. According to the SCMP:
Beijing is exploring the possibility of establishing a security agency to coordinate security for Chinese enterprises abroad. According to several independent sources, if the plan goes ahead, the Ministry of State Security would be responsible for collecting intelligence and providing non-traditional security support to the new agency.
This would mean greater Chinese state security inroads while providing "intelligence and providing non-traditional security support" into the some 68 countries that are signatories to the Belt and Road Initiative.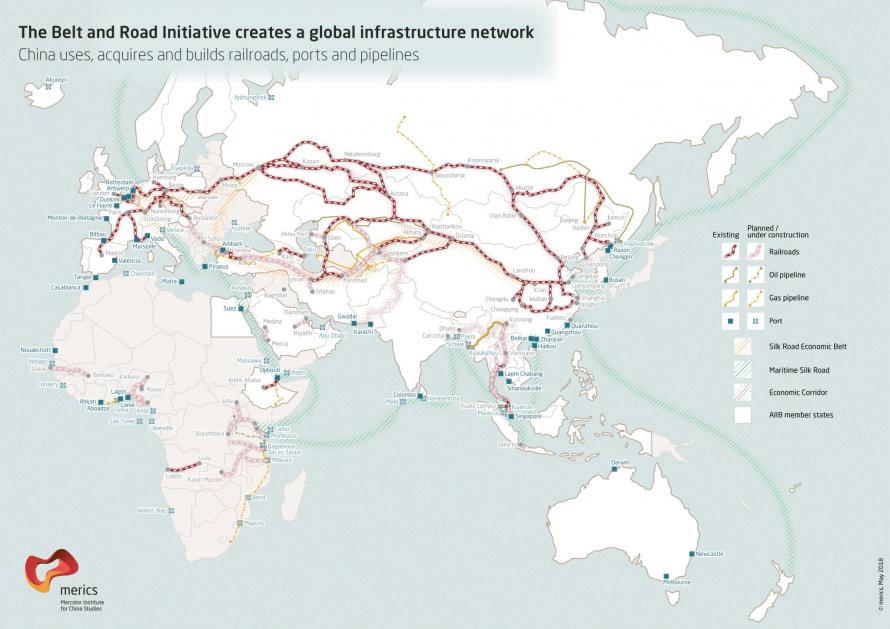 The SCMP report confirms this is not merely a "possibility" being explored further, but is already becoming a reality as "[Officials from] the ministries of public security, state security, foreign affairs and commerce are working together to come up with details [on how to run the] new security agency, which will play a leading role in coordinating Chinese security firms' operations in host countries," one source told the SCMP. 
China is spending roughly $150bn a year in the countries involved in the BRI which plans to link Asia, Europe, and Africa in a vast Chinese-underwritten free trade infrastructure, but security is the hidden cost catching investors by surprise as "In the past, Chinese companies have turned to local and multinational sources to provide external security abroad – and the bills can be hefty. For example, by some estimates China's three energy giants – CNPC, Sinopec and CNOOC – together spend more than US$2 billion a year on security overseas." The SCMP cites one private security expert as saying "many Chinese clients, especially the newly rich, were not prepared to set money aside until their life has been at risk. Then everything changes."
This is what has created the fertile environment for Erik Prince, controversial founder of Blackwater, to lately begin to erect a new mercenary empire in China in a market where Western firms of necessity find themselves working closely with Chinese state security. According to the SCMP report: 
Last year, Prince sold more than 40 per cent of his FSG shareholding to Chinese state-owned conglomerate Citic Group, paving the way for FSG to set up more security branches on the Chinese mainland to expand its business.

In March, FSG said it had raised US$107 million in capital from Citic.

In a written statement to the South China Morning Post, FSG said it had more than 20 Chinese clients across the Middle East and Africa, and it had "to dispel a lot of the misconceptions" about operating in high-risk countries.
Chinese firms are increasingly reliant on their Western counterparts for training by combat experienced personnel, giving companies like FSG a lead role in an industry closely intertwined with the Chinese state: "FSG also owns a quarter of Beijing's International Security Defence College, which claims to be the largest private security training school in China, training more than 6,000 all-round security personnel."
While as we previously noted China's expanding security interests are natural and justifiable by virtue of the need to defend the trade routes and infrastructure that form the backbone of its export-oriented economy and consequently its national stability, it will be interesting to see just how "open" BRI host countries remain to the prospect of the Chinese Ministry of State Security joint agency overseeing shady security firms like Prince's FSG in their "intelligence gathering" and security missions, even if it is ostensibly to protect thousands of miles of road, rail, pipelines and oil fields.