Ontario police has identified the man responsible for a shooting rampage in Toronto's Greektown as Faisal Hussain. The Special Investigations Unit says Hussain is a 29-year-old from Toronto, the National Post reported.
The provincial police watchdog released Hussain's identity in a statement after speaking with a member of his family.
"Due to the exceptional circumstances of this tragic incident and the public interest in knowing the man's identity, the SIU is identifying the man as Faisal Hussain of Toronto," the statement read.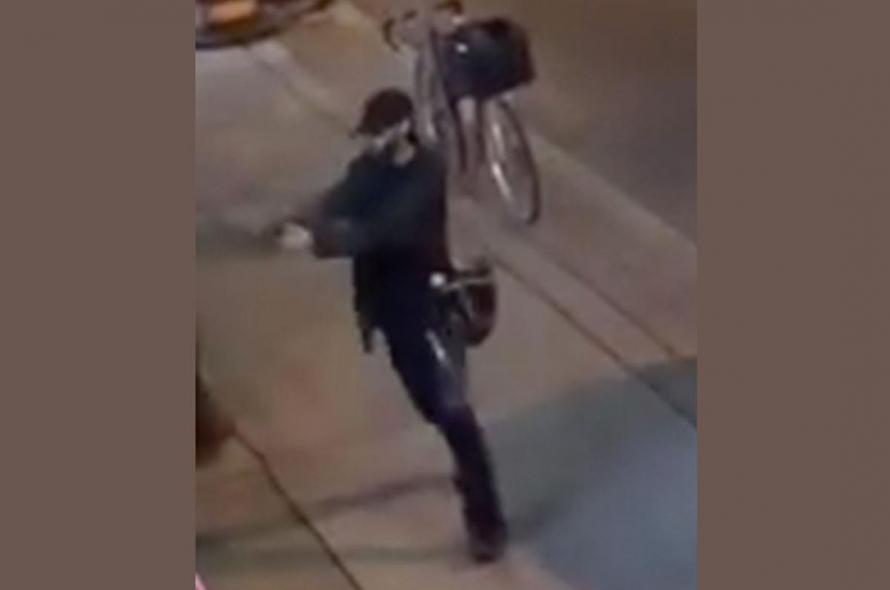 The Hussain family released a statement expressing their condolences to the families "who are now suffering on account of our son's horrific actions."
"We are utterly devastated by the incomprehensible news that our son was responsible for the senseless violence and loss of life that took place on the Danforth," they said
They added that Hussain had "severe mental health challenges" and was struggling with psychosis and depression his entire life.
"Medications and therapy were unable to treat him. While we did our best to seek help for him throughout his life of struggle and pain, we could never imagine that this would be his devastating and destructive end," they said.
.@torontopolice SIU identifies suspected shooter in Danforth incident as Faisal Hussain & his family releases a statement about their deceased son, who they say had a history of mental illness #pnpcbc pic.twitter.com/I6GaSHUeGS

— Power & Politics (@PnPCBC) July 23, 2018
Earlier, the Toronto police also said that it was seeking a motive behind the shooter's actions after two young women, ages 10 and 18, were killed and 13 other people were wounded by a gunman on a busy, restaurant-filled street. The suspect was later found dead, authorities said.
"We do not know why this happened," Toronto Police Chief Mark Saunders told reporters on Monday, adding that he would not speculate about the gunman's motive. "It's way too early to rule out anything."
Hussain, who armed with a handgun, opened fire at 10 p.m. on Sunday on a stretch of Danforth Avenue filled with restaurants and family-friendly attractions in the city's Greektown neighborhood, the Special Investigations Unit said. The gunman walked down the busy avenue firing.
Witness footage of the shooter walking to a store front and opening fire. 9 ppl are injured, unclear how many dead. Police say shooter is dead. #danforthshooting pic.twitter.com/dbo280RmFE

— Natalie Nanowski (@Natalie_SKi) July 23, 2018
The gunman exchanged fire with police, fled and was later found dead, according to the Special Investigations Unit, which investigates deaths and injuries involving police. Hussain had a gunshot wound but authorities would not elaborate on the circumstances or cause of his death. A postmortem will be conducted on Tuesday, Special Investigations Unit spokeswoman Monica Hudon said.
Police did not identify the two young women who were killed but local politician Nathaniel Erskine-Smith confirmed the 18-year-old was Reese Fallon, a recent high school graduate who planned to study nursing.
"The family is devastated," Erskine-Smith said in a statement, adding that they ask for privacy while they mourn a young woman who was "smart, passionate and full of energy."
Hours after the fatal shooting, in an apparently unrelated incident, a man with a knife was arrested during a military ceremony on Parliament Hill in Canada's capital, Ottawa according to Reuters. The defense ministry said no one was injured and gave no further details.
* * *
In response to the shooting, Toronto Mayor John Tory told reporters the city has a gun problem, with weapons too readily available to too many people.
"Why does anyone in this city need to have a gun at all?" he asked in an address to city councilors on Monday morning.
To own a gun in Canada an individual must apply for a license, pass a background check and pass a firearm safety test. Guns must be kept locked and unloaded and can only be legally carried outside the home with a special permit. Handguns and other restricted firearms require passing an additional course.
Canada's crime rate rose by 1 percent in 2017, the third consecutive annual increase, according to Statistics Canada. The murder rate jumped by 7 percent, due largely to killings in British Columbia and Quebec, while crime involving guns grew by 7 percent.
Toronto is grappling with a sharp rise in gun violence as gun deaths jump 53 percent to 26 so far this year from the same period last year. The number of shootings has gone up 13 percent.