Norway, a country on the front lines of mainstream adaptation of electric vehicles, isn't taking to Tesla real well. The country is reportedly unamused with Tesla's anemic infrastructure and slow repair times. This could, over time, help lend credibility to an argument that many critics of Tesla have been making of recent: when competition emerges and is ubiquitous, Tesla's luster quickly wears off.

Such was the theme of a Bloomberg article published earlier this week, detailing the electric vehicle landscape in Norway and talking about the displeasure that Tesla owners have had, notably with getting their vehicle serviced. The article notes that out of all electric vehicle brands in Norway, Tesla is "the lowest-ranked automaker on a list of brands for quality of service, and fourth-worst among companies in all sectors."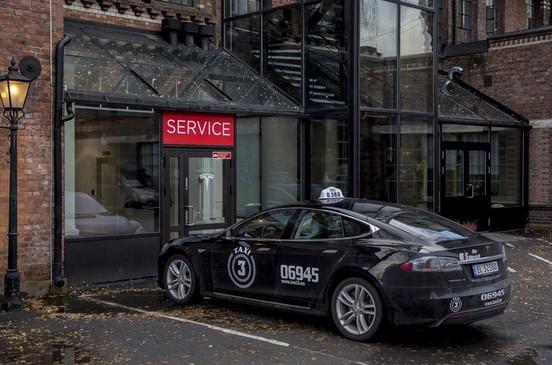 Norway could prove to be an important gauge of how customers will view Tesla as the industry evolves and EV sales increase in the United States. The article noted that EVs and plug in vehicles make up more than half of all new car sales in Norway, according to last year's data.
In Norway, where plug-in hybrid and electric vehicles made up more than half of new car sales last year...

Plug-ins and battery-powered cars already play a major role in the nation of 5.3 million people that gets its electricity almost exclusively from hydro plants. But as Norway aims to make all new cars sold in the country battery-powered by 2025—a target it will reach only with lavish subsidies paid for by sales of oil—automakers will need to fix their service hiccups.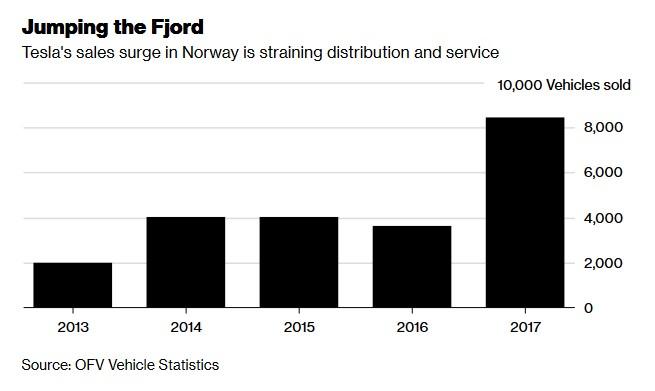 One of the main issues that Norwegian Tesla owners have had is the lack of available service for their vehicles. The Bloomberg article opened telling the story of Norwegian owner Tor Havard Wiig, who after he had a fender bender with his Model S, has been waiting now for five months for repairs and parts. His Tesla is only two years old, the article notes.
Tesla CEO Elon Musk has famously blamed this problem on the Norwegian government of late, claiming that they have been reluctant to approve Tesla mobile service vans.
Norwegians are right to be upset with Tesla. We are having trouble expanding our service facilities in Oslo especially. Can solve quickly with Tesla mobile service vans, but awaiting govt permission to do so.

— Elon Musk (@elonmusk) July 5, 2018
However, Bloomberg's latest story doesn't fully corroborate Musk's claim that the government is what's behind the bottleneck, stating "While some talks have taken place, Tesla hasn't filed a formal application for mobile service centers, Norwegian officials say."

Tesla claims that it is getting ready to open a major service center in Oslo, but Bloomberg suggests that Tesla may have already slipped behind the mainstream competition's "well established service networks":
Tesla says it's planning to open a new repair shop in Oslo this year and that satisfaction with its service is rising as it has expanded its team of technicians by 30 percent. Norway's leading recruitment website, Finn.no, shows 33 jobs for Tesla parts advisers, technicians, and mechanics posted this month alone. BMW AG and Volkswagen, with top-selling e-cars, show none.

"They've hired many people already," said Satheesh Varadharajan, head of the Tesla Owners Club Norway, which has more than 3,000 members.  "It's not like they're standing still. They're pushing like crazy."

As Tesla stumbles, traditional automakers—with well established service networks—are adding models and boosting output. Jaguar this year introduced its $80,000 I-Pace crossover, with a driving range of 298 miles, versus 237 miles for a similarly priced Model X. Next year, Mercedes-Benz will unveil the EQ C crossover, and Volkswagen is planning a new electric hatchback to face off with Tesla's Model 3.
The article also notes that it is becoming increasingly difficult to get a spot at charging stations in Norway. Put simply, Tesla's infrastructure doesn't appear to be keeping up with what it sells in the Nordic country. While Tesla remains in a rush to sell vehicles, complaints about its service have been growing - not only overseas, but also in the United States. Because Tesla is responsible for rolling out infrastructure to support its vehicles, the challenge is far more daunting than just the sale of the vehicle.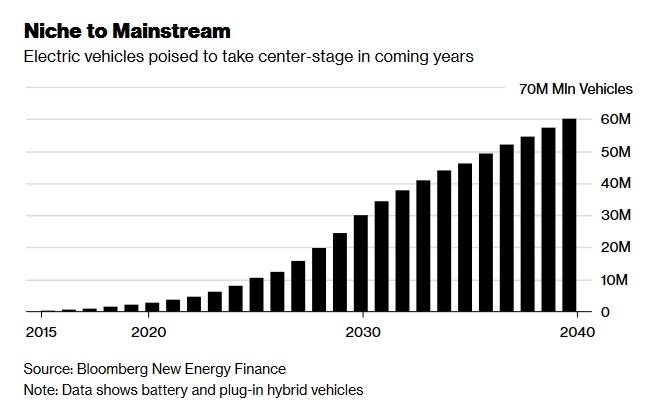 Meanwhile, traditional car manufacturers who are moving into electric vehicles, and who have taken a more calculated approach to rolling out their electric vehicles seem to now be vying for the very same marketshare that was once assumed that only Tesla would have.

This news out of Norway tops off what can only be described as, well, an indescribable quarter for Tesla, wherein the following has happened (thanks to @iamhubris for this list):
Elon Musk buying stock twice, rumored to be in the pre-market session: 10mm ~$295 and 25mm ~$342
Elon Musk Tweeting that selling the $35,000 Model 3 (used to raise capital) will cause Tesla to die
The company laid off 9% of its workforce 
Parking lot tent made "from scrap" assembled and "needed" to hit production targets
No more reservations, appears that Model 3 configurations are now open to all
All references to $35k Model 3 appear to be removed from Tesla's website
Photos/vid posted to Twitter of the company's makeshift open air production line
Co. files 8-K claiming over 5,000 Model 3's produced in 1 week with 20% being assembled in the tent
Over 11,000 Teslas reportedly "In Transit" at end of Q2
1,000s of Teslas discovered in previously unknown lots throughout California
Elon Musk claims saboteur hacked systems and caused extensive damage (Tesla did not file 8-K or engage law enforcement)
Tesla interrogates/fires/files suit against "saboteur" Marty Tripp
Tesla claims saboteur threatened to "shoot the place up"
Elon Musk exchanges emails with "saboteur" calling him "horrible person"
"Saboteur" claims he is just employee concerned with safety
Tripp retains counsel to file SEC complaint
Tripp retains counsel for Tesla civil suit
Tripp's SEC attorney reports contact with multiple individuals interested in whistleblowing
Tesla mortgages the Fremont plant
Numerous mechanics liens surface in Alameda County
Tesla asks suppliers for money back retroactively
Elon Musk spent an entire day attacking journalist Linette Lopez on Twitter
Elon Musk pivots when "Hero Self Promotion" opportunity recognized in Thailand and begins working on a mini sub
Thai cave rescuers do not use Musk's sub, Musk lashes out at rescuer Vern Unsworth on Twitter, calling him a "pedo"
Elon Musk reportedly personally calls the boss of a prominent critic "Montana Skeptic" to complain, threatening to sue
On 7-2-2018, Tesla announced chief engineer Doug Field would not return to the company. Tesla had announced he was taking a 6 week leave of absence in May
His departure was announced after "Burst" week and the official 8-K release on production
Elon Musk takes heat from base when it is discovered he is one of the largest donors to a GOP PAC
Elon solicits Twitter help from the Sierra Club to manage PR
The full list is continued here.
This has to lead people to believe that when the competition continues to grow here in the United States the pressure on Tesla, which already feels to be at a fever pitch in Norway, could wind up ramping up even further domestically.