The publisher of the New York Times, A.G. Sulzberger, responded to a Trump tweet from this morning, saying he "implored" President Donald Trump at a private White House meeting this month to reconsider his broad attacks on journalists, calling the president's anti-press rhetoric "not just divisive but increasingly dangerous" and that Trump's assault on the media is "putting lives at risk"
The war of words started on Sunday morning, when Trump tweeted that he "had a very good and interesting meeting at the White House with A.G. Sulzberger, Publisher of the New York Times. Spent much time talking about the vast amounts of Fake News being put out by the media & how that Fake News has morphed into phrase, "Enemy of the People." Sad!" Trump wrote.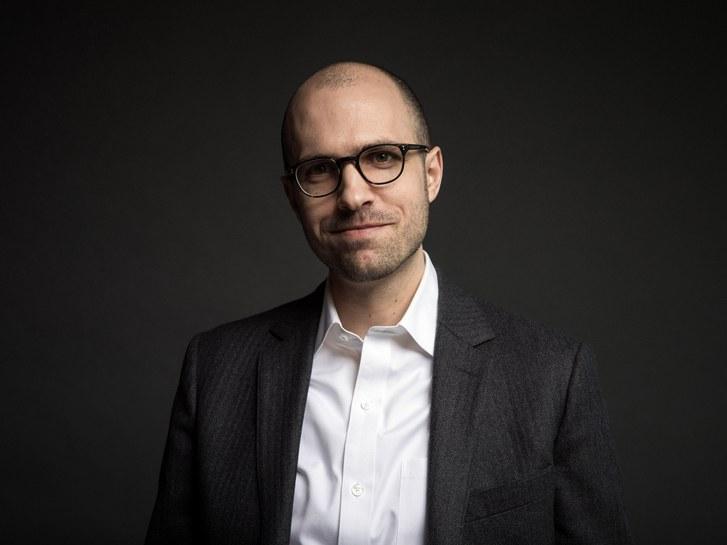 A few hours later, Sulzberger issued a statement in which he said he decided to comment publicly after Trump revealed their off-the-record meeting held on July 20, noting that "Trump's aides requested that the meeting be off the record" but with Trump tweeting this morning "he has put the meeting on the record, so A.G. has decided to respond to the president's characterization of their conversation, based on detailed notes A.G. and James took."
Sulzberger - who said said he accepted the meeting because Times publishers have a history of meeting with presidential administrations and other public figures who have concerns with the publication's coverage of them - said his main purpose for accepting the meeting was to "raise concerns about the president's deeply troubling anti-press rhetoric."
"I told the president directly that I thought that his language was not just divisive but increasingly dangerous."
Sulzberger also told Trump that that although the phrase "fake news" is untrue and harmful, "I am far more concerned about his labeling journalists "the enemy of the people." I warned that this inflammatory language is contributing to a rise in threats against journalists and will lead to violence."
Sulzberger, who went to the White House with James Bennet, who oversees that NYT's editorial page, said he stressed "that this is particularly true abroad, where the president's rhetoric is being used by some regimes to justify sweeping crackdowns on journalists."
"I warned that it was putting lives at risk, that it was undermining the democratic ideals of our nation, and that it was eroding one of our country's greatest exports: a commitment to free speech and a free press."
In conclusion, the NYT owner said that "throughout the conversation I emphasized that if President Trump, like previous presidents, was upset with coverage of his administration he was of course free to tell the world. I made clear repeatedly that I was not asking for him to soften his attacks on The Times if he felt our coverage was unfair. Instead, I implored him to reconsider his broader attacks on journalism, which I believe are dangerous and harmful to our country."
* * *
The president has repeatedly lashed out over media coverage of him that he deems unfair, and has labeled the news media the "enemy of the people" while regularly accuses reporters of spreading "fake news." Just last week, Trump told hundreds of people attending the annual Veterans of Foreign Wars convention in Kansas City, Missouri: "Don't believe the crap you see from these people, the fake news," as he gestured toward journalists at the back of the room and the crowd erupted.
He also told them to remember "what you're seeing and what you're reading is not what's happening."
Trump has been especially vocal in his attacks on the "failing New York Times" and after the younger Sulzberger took over for his father as publisher on January 1, Trump tweeted that his ascension gave the paper a "last chance" to fulfill its founder's vision of impartiality.
Trump urged the new Sulzberger to "Get impartial journalists of a much higher standard, lose all of your phony and non-existent 'sources,' and treat the President of the United States FAIRLY, so that the next time I (and the people) win, you won't have to write an apology to your readers for a job poorly done!"
* * *
Shortly after the Sulzberger statement was published, Trump shot back with another extended attack at "anti-Trump haters in the dying newspaper industry", who are "selling out our great country" and named the "failing New York Times" and the "amazon Washington Post", split over 4 separate tweets:
When the media - driven insane by their Trump Derangement Syndrome - reveals internal deliberations of our government, it  truly puts the lives of many, not just journalists, at risk! Very unpatriotic! Freedom of the press also comes with a responsibility to report the news accurately. 90% of media coverage of my Administration is negative, despite the tremendously positive results we are achieving, it's no surprise that confidence in the media is at an all time low! I will not allow our great country to be sold out by anti-Trump haters in the dying newspaper industry. No matter how much they try to distract and cover it up, our country is making great progress under my leadership and I will never stop fighting for the American people! As an example, the failing New York Times and the Amazon Washington Post do nothing but write bad stories even on very positive achievements - and they will never change!
It is clear that this latest escalation in the simmering war of words between Trump and the NYT is only just beginning, and comes at a precarious time for the president, with Mueller's probe reportedly in its last stages, with his former lawyer Michael Cohen threatening to "flip", with the trade war with China set to accelerate should another $200BN in tariffs be imposed in mid August, with Trump threatening to shutdown the government over border security, and as the political bickering over the upcoming midterm elections hit fever pitch.
Meanwhile, the biggest tailwind going for Trump is the strength of the economy and the stock market, although the immediate future of both is increasingly in question after last week's Facebook fireworks which threatens the growth narrative, while many predict that GDP in Q3 is set to post a steep decline when it is reported just a few days before the elections.