The European Union issued a statement Monday ahead of when renewed US sanctions are set to snap back against Iran after midnight US Eastern time, saying it "deeply regrets" the sanctions and will take immediate action to protect European companies still doing business with Iran.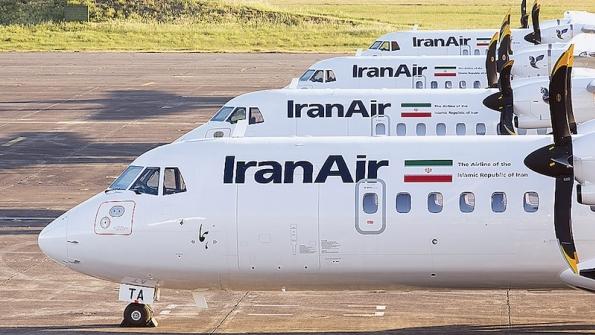 The statement by EU diplomatic chief Federica Mogherini and the foreign ministers of Britain, France and Germany pledged to also work to keep "effective financial channels" open with Iran. "We deeply regret the re-imposition of sanctions by the US, due to the latter's withdrawal from the Joint Comprehensive Plan of Action (JCPOA)," the statement issued from Brussels begins.
The US has ordered all other countries to halt imports of Iranian oil by early November or face punitive measures. In a statement on Sunday Secretary of State Mike Pompeo said the White House will detail implementation of the measures sometime Monday morning. 
As expected after the Trump administration was unmoved by European leaders' calls for an exemption, the EU will seek legal protection for firms in the 28-nation bloc to work with Iran by invoking its so-called blocking statute, considered the most powerful tool at its immediate disposal. When invoked, it bans any EU company from complying with US sanctions and does not recognize any foreign court rulings seeking to enforce American penalties.
According to the statement:
We are determined to protect European economic operators engaged in legitimate business with Iran, in accordance with EU law and with UN Security Council resolution 2231. This is why the European Union's updated Blocking Statute enters into force on 7 August to protect EU companies doing legitimate business with Iran from the impact of US extra-territorial sanctions.
The EU also restated its commitment to upholding the Iran nuclear deal (JCPOA), calling the 2015 brokered agreement "a matter of international security":
The remaining parties to the JCPOA have committed to work on, inter alia, the preservation and maintenance of effective financial channels with Iran, and the continuation of Iran's export of oil and gas. 
At the end of the day Monday, the following sanctions will be re-imposed according to a US Treasury Department official statement:

"Sanctions on the purchase or acquisition of US dollar bank notes by the Government of Iran; sanctions on Iran's trade in gold or precious metals; sanctions on the direct or indirect sale, supply, or transfer to or from Iran of graphite, raw, or semi-finished metals such as aluminum and steel, coal, and software for integrating industrial processes; sanctions on significant transactions related to the purchase or sale of Iranian rials, or the maintenance of significant funds or accounts outside the territory of Iran denominated in the Iranian rial; sanctions on the purchase, subscription to, or facilitation of the issuance of Iranian sovereign debt; sanctions on Iran's automotive sector." 
Furthermore, according to the US Treasury, this includes a ban on Iranian-origin carpets and foodstuffs, and notably export or re-export commercial airplanes as well as services and parts.
Iran, and it's economy, is going very bad, and fast! I will meet, or not meet, it doesn't matter - it is up to them!

— Donald J. Trump (@realDonaldTrump) August 4, 2018
It is unclear if the EU blocking statute will have any significant impact beyond being used as sending a strong political message. 
First adopted in 1996, the blocking statute bans EU companies from complying with the extraterritorial effects of US sanctions, allowing them to recover damages arising from such sanctions, and declares null any foreign court proceedings seeking to impose penalties among EU countries.
Reuters explained in May after President Trump formally pulled the United States from the JCPOA that "it has never been used and is seen by European governments more as a political weapon than a regulation because its rules are vague and difficult to enforce, serving mainly as a warning to the United States."
And further that, "The international reach of the U.S. financial system and the U.S. presence of many European companies also raise questions about its effectiveness."
But perhaps the real question remains whether or not Iran's economy will weather the storm, which could ultimately become to catalyst for European companies severing relations.