Online retailer Overstock reported results which, unlike its much more famous and infinitely bigger online retailing peer Amazon, were nothing special: the company reported Q2 revenues of $483 million, generating a net loss for the quarter of $2.20 on a gross margin of 19% in the quarter.
But the company's earnings were not the reason why OSTK shares soared as much as 25% after hours: the reason was the surprising announcement by the company that Hong Kong-based private-equity firm GSR Capital had agreed to invest as much as $375 MM in exchange for equity in the retailer and, more importantly, its tZero blockchain subsidiary, which as a reminder capitalized on the cryptocurrency craze in late 2017 and concluded an Initial Coin Offering on December 18, 2017, almost to the day when Bitcoin hit an all time high of just under $20,000.
As Overstock announced in its press release, GSR agreed to:
i) buy $30MM in tZero tokens,
ii) buy up to 3.1MM shares of OSTK for $104 million (a 5% discount to the Aug. 1 closing price of $33.72),
iii) invest as much as $270MM for up to 18% of tZero's equity at a whopping post-money valuation of $1.5 Billion.
And since Overstock's market cap as of Thursday's close was just over $1.1 billion, this means that with one term sheet, the company's tZero sub is suddenly worth more than the entire parent company. More importantly, the GSR transaction will boost the company's cash and equivalent holdings to over half a billion dollars.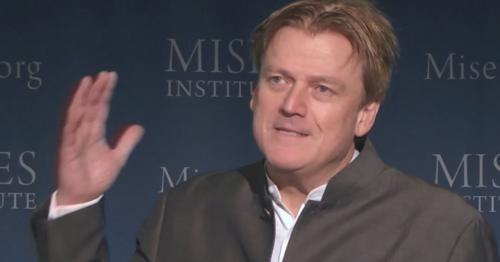 Some more details from Byrne:
Having concluded its Security Token offering, tZERO has raised aggregate consideration of $134 million. This figured includes $30 million from repayment of intercompany debt between tZERO and Overstock. GSR has signed a repurchase agreement to acquire these tokens. As I will diagram in our earnings call, we have designed quite an ecosystem with a scale that matches the enormous opportunity in front of it. When GSR completes its planned investments, we should have over half-a-billion dollars. We believe this will provide ample capitalization with which to build a company that can upend global capital markets.
Back in December, when Overstock launched its tZero ICO, it said that it was hoping to raise at least $250 million - and as much as $500 million - "to build out a blockchain system that the firm said would allow it to create an exchange to trade blockchain-based assets, like ICOs." In the end it raised aggregated funds of just approximately $134 million, and today's transactions adds to that and enables CEO Patrick Byrne to pursue his Security Token ambitions.
As a result of the deal, OSTK stock has jumped and was trading as high as $46/share after hours.
Even with the surge however, the stock remains well below its highs hit in late 2017 and early 2018, when its share price more than doubled to a high of $86.90 in January, due to its blockchain investments rather than its online retailing activities, which have seen it categorised as a cryptocurrency "play."
Overstock has been one of the few retailers that has aggressively pursued cryptos as both a method of payment and as a means by which to grew the company with its own unique token. As we reported recently, following a burst of adoption of cryptos by various vendors, as the price of bitcoin has tumbled in 2018, so has the rate of adoption. Which is why Overstock's experiment with cryptos and tokens will be closely watched to determine if the digital currency has any chance of becoming useful in practice instead of just in theory.