In the latest populist crisis to strike a G-10 nation (it has not been blamed on Vladimir Putin yet), Australia's Prime Minister Malcolm Turnbull - who narrowly survived a leadership challenge earlier this week - suffered what appeared to be a fatal blow to his leadership on Thursday after three key Cabinet ministers - including the Finance Minister - resigned, calling for an immediate meeting of the party and pledging support for right-wing populist Peter Dutton, Bloomberg reports.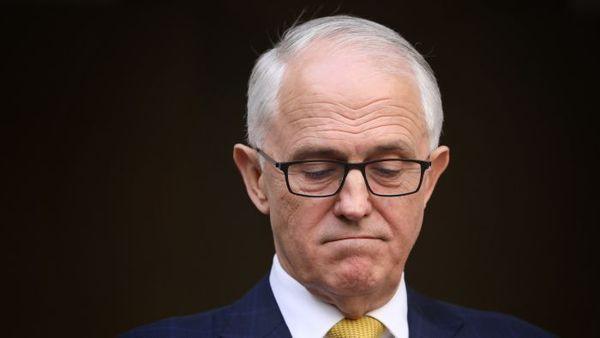 After telling Turnbull that he should resign, Finance Minister Mathias Cormann, Communications Minister Mitch Fifield and Jobs Minister Michaelia Cash held a news conference to announce their resignations and demand a special meeting of Liberal Party lawmakers so a leadership ballot in which could be held.
he resignations "mean it's game over for him and Australia will have a new leader by the end of day," said Haydon Manning, an associate professor of politics and public policy at Flinders University. "My money would be on Dutton but you can't rule out another candidate giving it a go."
Dutton, who narrowly failed to unseat the prime minister earlier in the week, said on Thursday he had the party's support and demanded that Turnbull call another leadership vote. Treasurer Scott Morrison - a Turnbull ally - is preparing to run against Dutton if a ballot is held on Thursday, Sky News reported, without saying where it got the information.
According to ABC, Malcolm Turnbull was told he has lost the support of the Liberal party room and should step down as Prime Minister, while Labor leader Bill Shorten said Australia no longer has a functioning Government.
"It is not the Parliament that has failed, it is the Turnbull Liberal Government that has failed," Mr Shorten told the chamber.

"This is the ultimate admission of surrender."
Australia's latest political upheaval has been driven by infighting between moderates and conservatives in the ruling Liberal party as its poll numbers fall ahead of an election due by May. The main opposition Labor party led by 10 percentage points in a poll released on Monday.
Today's shock move came after senior Liberals said they believed Peter Dutton had enough support to become leader. Cormann, a key Liberal powerbroker, said he believed Mr Dutton was the best person to lead the country to the next election.  "It is with great sadness and a heavy heart that we went to see the PM yesterday afternoon to advise him that in our judgement, he no longer enjoyed the majority of support of Liberal members," he said.
Turnbull, a former Goldman Sachs employee, came to power in 2015 in a party coup before winning an election the next year with a razor-thin majority. According to Bloomberg, amid internal party dissent, he abandoned signature policies this week designed to restore energy security and give tax relief to big businesses.
Cue another populist leader.
Dutton, a 47-year-old former policeman, has used a raft of television and radio interviews this week to outline a populist policy manifesto, including removing a tax on electricity bills for families and pensioners, a wide-ranging investigation into energy companies blamed for spiraling prices, and cuts to immigration.
The father-of-three is seen as a leader of the party's right wing, and as the minister in charge of immigration rose to prominence as a staunch supporter of the government's hard-line policy of detaining asylum seekers in offshore camps.
Human rights activists have accused Dutton of stoking racial division by urging a crackdown on "African gang violence" in Victoria state. He also criticized Alan Joyce for using his position as chief executive officer of Qantas Airways Ltd. to advocate for legalizing same-sex marriage.
Shortly after the news of Turnbull's imminent exit emerged, Australia's parliament was suspended as the Liberal leadership struggle descends into chaos. With key ministers deserting Malcolm Turnbull, Treasurer Scott Morrison looks set to run against Peter Dutton if another spill is called.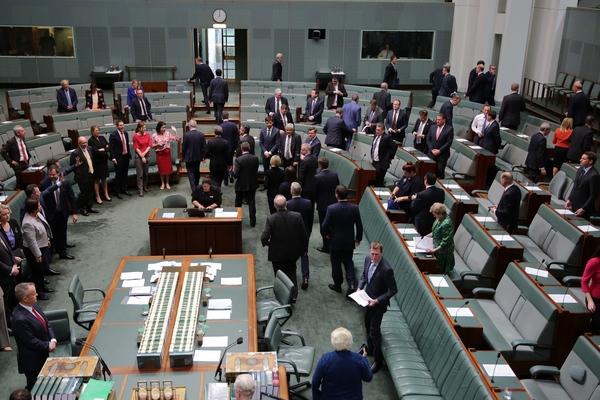 Australia's dollar sank as much as 0.7% to 0.7287 U.S. cents, while 10-year government bond yields dropped 1 basis point to 2.528 percent.
The news pressured US equities in thin trading.