---
Consumer Confidence Explodes To 18 Year High As Income Expectations Hit Record
As 'soft' survey data continues to catch down to 'hard' real economic data's recent demise, Conference Board Confidence shuns the slump and explodes higher to 133.4 (exp 126.6) - the highest since Oct 2000.
Current Conditions spiked to 172.2 (18 year highs), Expectations rebounded to 107.6 (highest since Feb), driving the headline to Oct 2000 highs....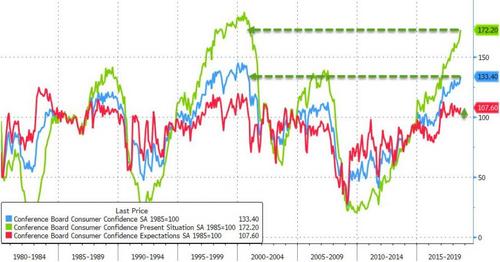 Older households (Over 55) and high income earners saw confidence rise but younger households (under 35) and lower income earners are feeling worse.
The Labor Differential spiked to the best since March 2001 (Jobs Plentiful - Jobs Hard To Get)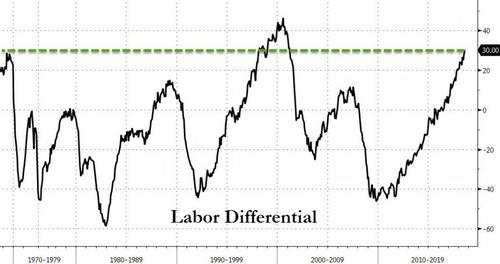 Plan to buy homes, cars, and appliances all surged as income expectations spiked to record highs...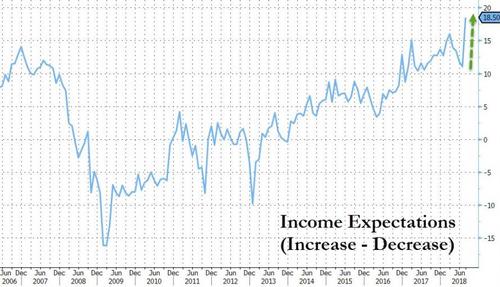 However, before this huge beat, the surge in soft data is fading fast... as 'hard' data is back below Trump election levels...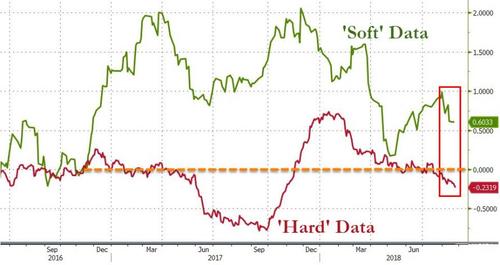 Expectations for stocks gains also rebounded in August.