Excellent video presentation by Will Geary, @wgeary, on US and Russia arms sales to the rest of the world.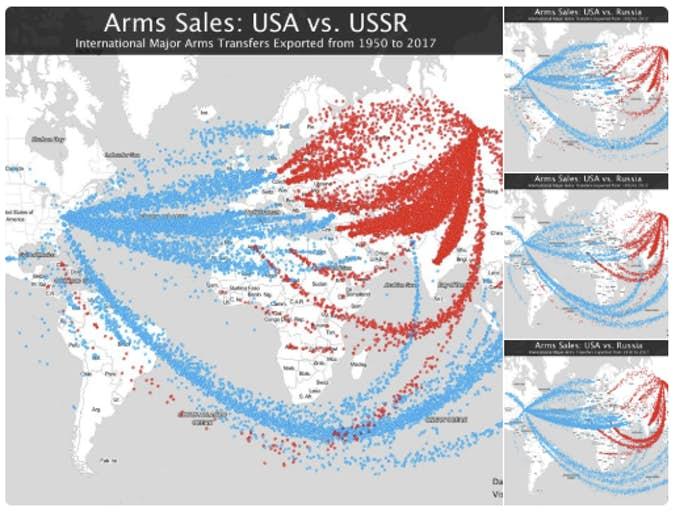 The U.S. and Russia are the world's largest weapons dealers. Geary mapped the flows of arms exports leaving the U.S. and USSR/Russia from 1950 to 2017 to produce the fascinating video...
Arms Sales: USA vs Russia from Will Geary on Vimeo.
The underlying data comes from the Stockholm International Peace Research Institute's Arms Transfers Database. Units are expressed in trend indicator values (TIV). Each dot on the map = one TIV. Visualization by Will Geary (@wgeary).
This won't end well.