Amidst slowly deteriorating relations and after pressure to curtail insurgent cross-border activity into neighboring Afghanistan, Pakistan's routine military aid from Washington has been cut after the vast chunk an originally planned total of $345 million in aid was temporarily suspended.
The Pentagon revealed Saturday that "it has made a final decision" to cancel $300 million in aid to the country — this after another $550 had been stripped by Congress earlier this year, bringing the total withheld from Pakistan to $800 million. 
It appears President Trump is following up on prior personal threats to do just this, as his first tweet of 2018 had charged the longtime US ally with paying back American foreign aid with "nothing but lies & deceit". He also vowed, "They give safe haven to the terrorists we hunt in Afghanistan, with little help. No more!"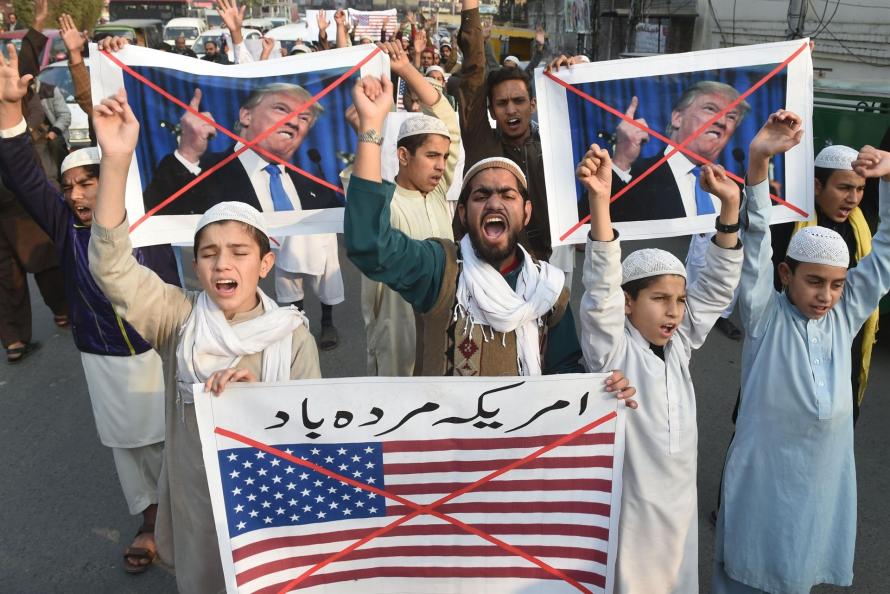 The Department of Defense made future delivery of the aid conditional on Pakistan's willingness and success in rooting out Islamist militants seeking safe haven in the country, and who throughout the 17-year war in Afghanistan have attacked US troops and Afghan national forces from across Pakistan's porous northwest border region. 
Experts have accused Pakistan of allowing the Taliban-linked insurgents to regroup within Pakistani tribal territory when they are under coalition threat, in order to strike again.
When the suspension of aid was announced and outlined on Jan. 1 it was made known that US generals would reassess Pakistan's anti-terror cooperation later in the year. 
Trump had identified a total figure of foreign aid to the country at "33 billion dollars in aid over the last 15 years," according to his January statement.
Pakistan meanwhile, has denied the Trump White House's charges that it's harboring militants and facilitating cross-border action. According to Reuters, Defense Secretary James Mattis had opportunity to reauthorize the aid this summer, but did not.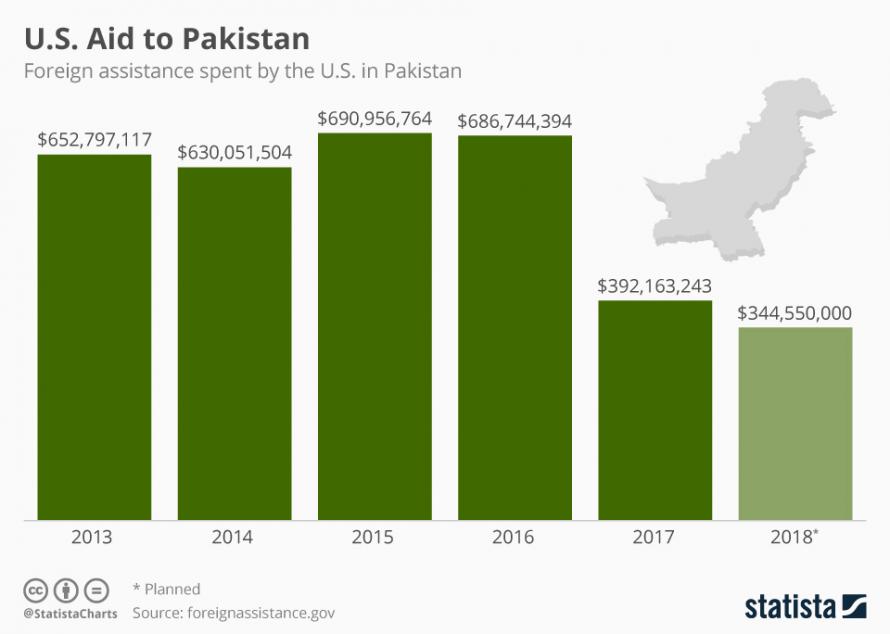 Pentagon spokesman Lieutenant Colonel Kone Faulkner told Reuters, "Due to a lack of Pakistani decisive actions in support of the South Asia Strategy the remaining $300 (million) was reprogrammed." The spokesman noted the DoD would spend the $300 million on "other urgent priorities" pending approval by Congress.
The move comes after this summer the White House announced it would drastically reduce training and educational assistance to the Pakistani military.
It further appears Washington is trying influence Islamabad's leadership at a crucially sensitive moment of political transition, with famous former cricket player Imran Khan having just taken office as prime minister. 
Meanwhile, Secretary of State Mike Pompeo and General Joseph Dunford are due to arrive in Islamabad on September 5th for high level talks. Mattis told reporters last week that uprooting militants would be a "primary part of the discussion."