He was head of a terror network that's been called "the Sopranos of the Afghanistan War" which has been a lead group behind the most feared guerrilla warfare insurgency of the past thirty years in central Asia. 
Jalaluddin Haqqani's death was announced by the Taliban early Monday; however, it is unclear when exactly he died as prior death claims have been a matter of intense speculation since at least 2007, which is the year that some Afghan sources claim it actually happened. 
According to a Taliban statement Haqqani died after a long illness, but further details weren't given. He's one of the most notable and controversial figures ever confirmed to have been trained by the CIA.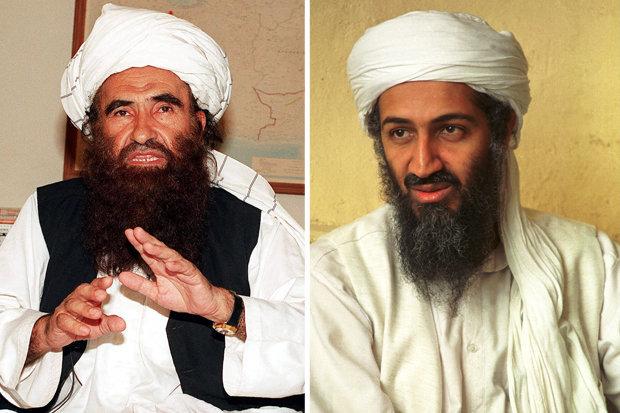 The 'Haqqani network' has close ties to al-Qaeda and operates largely independently under the Taliban umbrella, and is based in the tribal Pakistani border area of Waziristan. Its roots go back to the 1970's and the group was among the most effective mujahideen organizations to be trained and sponsored by the CIA in the US war against the Soviets in central Asia. 
Their favored tactic, as CNN reports, citing war studies is "bold and complex suicide bombings, including high-profile attacks on US and foreign personnel and assassinations of high level people in Kabul and northern Afghanistan". 
Fox News reporting of his death describes that he "was considered a prized CIA asset" and a previous LA Times profile of his group says "The network is believed to be financed by some Gulf states, including Saudi Arabia, and by the Pakistani establishment".
Taliban announces death of Jalaluddin Haqqani, founder of the Haqqani network #Taliban #Haqqani pic.twitter.com/VbJmnHxA4l

— China Daily (@ChinaDailyUSA) September 4, 2018
Indeed when the Trump White House first announced earlier this year that the US would be cutting $300 million in military aid to Pakistan over its failure or refusal to root out Islamist militants, the Haqqani network was precisely one of the groups named. 
In a September 2011 New York Times profile of Michael Vickers, who had been a top CIA officer planning US arms flow and covert logistics to the Afghan mujahideen, Haqqani was bluntly acknowledged as initially a CIA asset:
During the Reagan administration, Mr. Vickers funneled weapons to, among others, Gulbuddin Hekmatyar and Jalaluddin Haqqani, both now morphed into Afghan insurgent leaders who are fighting the United States.

"Yes, most of my colleagues from those days are now on the dark side," Mr. Vickers acknowledged in a recent interview in his antiseptic office. "We were well aware that they weren't the ideal allies." Nonetheless, he said, "You make a deal with the devil to defeat another devil."
The group went on to become "by far the most lethal group, not just inside Afghanistan, but in South Asia in general," in the words of Ahmad Majidyar, a fellow at the Middle East Institute and an expert on Afghanistan-Pakistan security issues, who further described, "The group is more like a criminal mafia group rather than an insurgent group."
Though belatedly listed by the United States as a terror organization in 2012, we wonder if any current or retired CIA officers will have a brief moment of fond memories reminiscing back to the days of training Haqqani's men during the 1980's.