In but the latest incident among a growing list that point to China's expanding claims on the South China Sea, a British naval ship carrying Royal Marines had a confrontation with Chinese military vessels as it reportedly traveled through international waters.
The incident took place near the Chinese-controlled Paracel Islands in South China Sea, and while the UK claims its ship stayed only in recognized international waters, China's foreign ministry is disputing that claim, calling the British navy's actions a "provocation".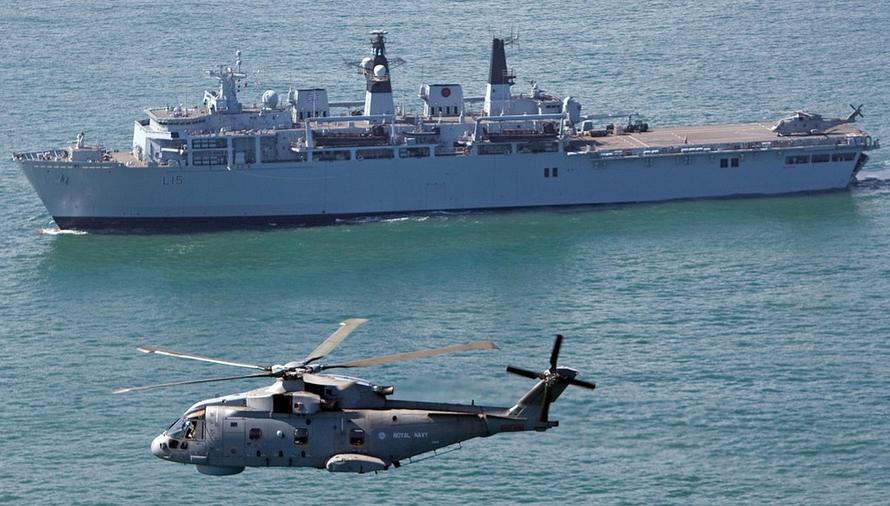 Reuters reports of the disputed incident: 
The HMS Albion, a 22,000 ton amphibious warship carrying a contingent of Royal Marines, exercised its "freedom of navigation" rights as it passed near the Paracel Islands, two sources, who were familiar with the matter but who asked not to be identified, told Reuters.
The vessel was traveling to Ho Chi Minh City, where it safely docked after the encounter which according to a Reuters source involved China deploying "a frigate and two helicopters to challenge the British vessel, but both sides remained calm during the encounter."
The Paracel Islands are hotly disputed territory, and though occupied entirely by China are also claimed by Vietnam and Taiwan, the British vessel may have entered to within twelve nautical miles of the Paracels, which is the internationally recognized territorial boundary demarcating where sovereign waters extend.
Britain may have been testing China's resolve regarding its recent claims to the Paracels.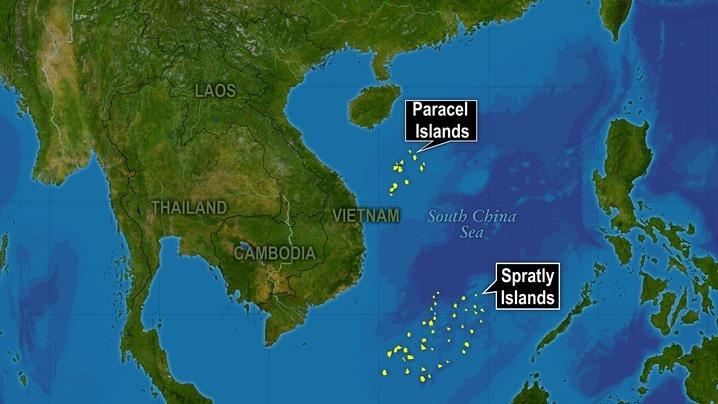 The incident took place on August 31, but has only now been revealed. China's Foreign Ministry describes it as an act of aggression with no forewarning or permission to enter what it claims is its territorial waters. China's foreign ministry described in a statement:
The relevant actions by the British ship violated Chinese law and relevant international law, and infringed on China's sovereignty. China strongly opposes this and has lodged stern representations with the British side to express strong dissatisfaction.
"China strongly urges the British side to immediately stop such provocative actions, to avoid harming the broader picture of bilateral relations and regional peace and stability," the statement continued. "China will continue to take all necessary measures to defend its sovereignty and security."
A spokesman for the Royal Navy negated the claim, and responded with: "HMS Albion exercised her rights for freedom of navigation in full compliance with international law and norms."
Current Britain-China relations have been described as "delicate" of late given London's seeking a post-Brexit free trade deal from Beijing, which has suggested what's being hailed as a potential future "golden era" in ties. 
In previous years multiple reports have documented an extensive Chinese military build-up in the Parcel Islands, including the deployment of Russian-made surface-to-air missiles, which China's Defense Ministry long ago confirmed, saying it's lawful for China "to deploy defense facilities within its territory, and the facilities have existed for years."
The area is coveted for its potential oil and gas resources, and China's heavy deployment and defense of the region has increased tensions among territorial claimants. 
This latest incident follows a string of similar encounters throughout the summer involving various international vessels and aircraft, including a last August incident where a US Navy plane flying 16,500 feet over the South China Sea was unexpectedly contacted by the Chinese and warned to "Leave immediately and keep out to avoid any misunderstanding".
Beijing has laid down an extensive claim in what the rest of the world considers open international waters. China's so called "nine-dash line" encircles as much as 90 percent of the contested waters in the South China Sea, and runs up to 2,000 kilometers from the Chinese mainland and within a few hundred kilometers of Malaysia, Vietnam, and the Philippines — all within this vaguely defined zone Beijing claims as within its "historical maritime rights".
The UN estimates that one-third of global shipping passes through the expansive area claimed by China — and crucially there's thought to exist significant untapped oil and natural gas reserves in region. 
Despite many Chinese warnings threatening the US, UK, and Australian vessels of late, which also involves aggressive encounters with the Philipines' armed forcies, Washington and London have made it clear that they will maintain and increase an active presence in the region.