It appears that a new sectarian civil war is beginning to erupt in Iraq during a sensitive government transition phase, and the United States and its local allied forces in the Baghdad government are targets. 
According to early breaking reports tonight at least three mortars have struck near the US embassy's gate in the protected 'green zone' at the heart of the Iraqi capital.
Early unconfirmed photographs and local statements indicate a sizable fire may have broken out as a result of the mortars, which may have totaled at four.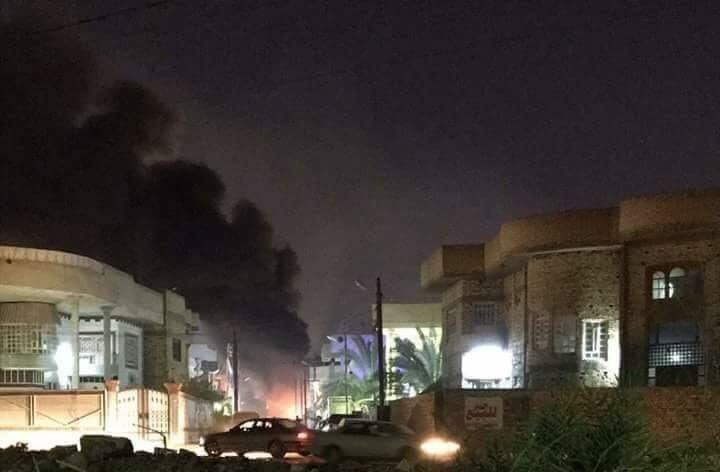 Though there's currently no reports of injuries or significant damage to the embassy, Western journalists on the ground say the American facility and grounds appear to have been specifically targeted by Iran-backed Shia militias.
Video #Mortar attack on #US #embassy in #Baghdad #Iraq our sources confirm by #Iran backed #Asaeb_Ahlil_Alhaq pic.twitter.com/DgSuNRS6UR

— انتفاض قنبر E Qanbar (@eqanbar) September 6, 2018
And elsewhere in Basra, to the south, there are reports that Iran's consulate is under siege and further that more than a dozen local Shia militia HQ offices have been torched. 
In Baghdad, regional sources indicate loud sirens are blaring at the American embassy in the aftermath of the attack. 
Early reports: Point of Origin for mortar attacks on US Embassy is Ziyouna neighborhood in Baghdad - AAH controlled area. pic.twitter.com/tR0vWEYnXk

— Michael P Pregent (@MPPregent) September 6, 2018
Tonight's targeted attack comes two days after ten pro-Iran Shia militias in the country published a statement vowing to expel foreign troops and advisers by force if they didn't immediately leave Iraq. 
"We will deal with them [foreign troops in Iraq] as occupying forces, and we will use our legitimate rights by employing all possible means to force them out of the country," the Iraqi factions warned, adding that foreign troops were "in their sights".
The Tuesday statement further declared there was an "Anglo-American-led dirty and dangerous conspiracy to impose a devilish coalition" on the people of Iraq which seeks to weaken the government and make Baghdad a puppet of Brett McGurk, who is the White House appointed special envoy for the anti-ISIL coalition. 
What's happening in #Iraq tonight :
-3 mortars have landed near the US embassy's gate in green zone #Baghdad ,no major damage.
-Unconfirmed news about Iran's consulate being under siege by the protesters in #Basra
-About 13 Shia forces' HQs were set on fire in Basra
...

— Nafiseh Kohnavard (@nafisehkBBC) September 6, 2018
Currently a tense tug-of-war is underway as the United States and Iran struggle to influence the formation of the next national government in Baghdad.
Elsewhere in Iraq popular protests and riots are springing up in response to lack of basic services like electricity and clean water. 
#BREAKING: Just 30 minutes ago hundreds of people of #Basra who have armed themselves with sticks, batons & small weapons announced that they are going to attack #Iran|ian consulate in #Basra & will set it on fire. Mortar attack at #Baghdad's Green Zone might be related. pic.twitter.com/TdTTC9iBai

— Babak Taghvaee (@BabakTaghvaee) September 6, 2018
Over the past days Iraqi Prime Minister Haider Abadi has further stirred tensions by sacking key government ministers — a move interpreted by many as sectarian driven. 
All major governmental buildings set on fire by protesters in #Iraq's Basra; protesters have also set fire on offices of Badr, Asai'b Ahl al-Hak, Nujaba'a, Dawa party, state of law office, Hizbollah & other political party offices. pic.twitter.com/irZTU67pKr

— Abdulla Hawez (@abdullahawez) September 6, 2018
Meanwhile the Sunni-dominant southern city of Basra is now in the midst of a full sectarian civil war, as multiple buildings of Shia parties and militias have been torched over the past twenty-four hours. 
#Breaking
Three #Iraqi protesters have been killed in #Basra , now the army militants and #PMF commanders are fleeing the city and running toward #Baghdad . pic.twitter.com/bsNQwoWmnA

— Blesa Shaways (@Bilesa_Shaweys) September 6, 2018
It will be interesting to see the White House and Pentagon's response to the currently crumbling security situation. 
The rapidly unfolding crisis this week could result in the US boosting its troop and security presence at key coalition posts in the country, or potentially begin withdrawal of non-essential personnel.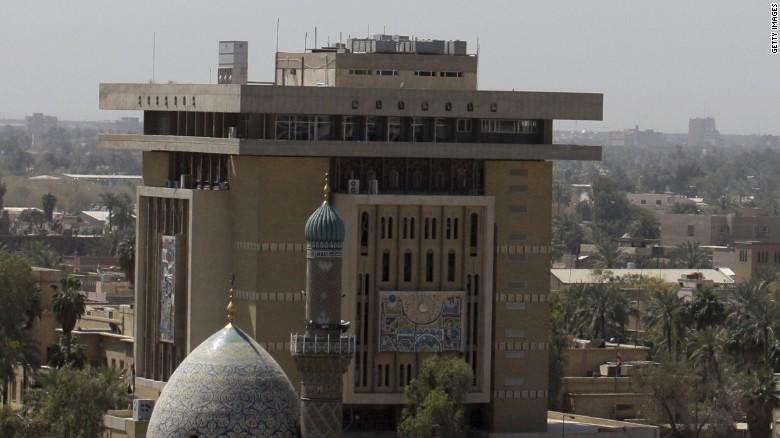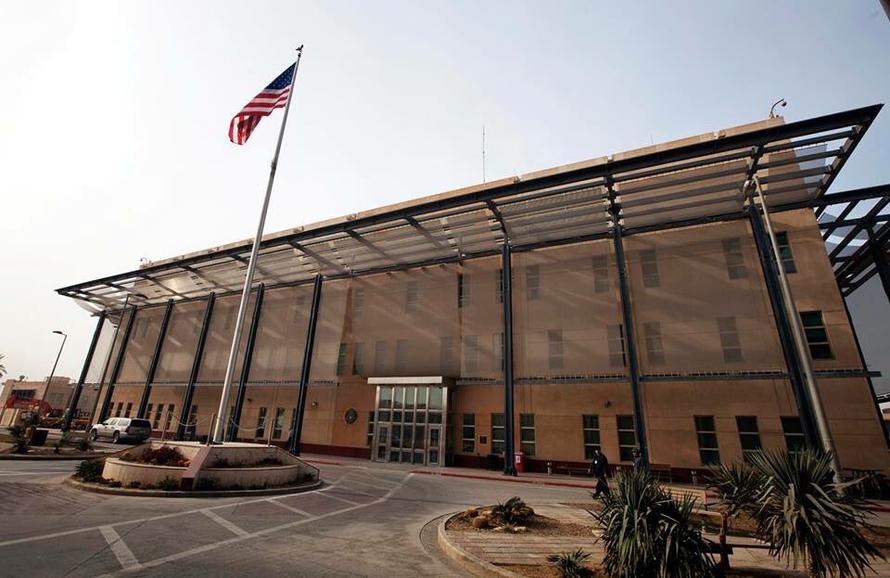 Developing...