We have already heard from Tesla ex-employees about the "chaos" at various Tesla facilities, but what would a team of auto manufacturing veterans with extensive knowledge of the industry have to say about how Tesla is running its business? That's exactly the question that Industry Week asked when it spoke to three auto industry experts about their impressions of Tesla based on recent news reports, Elon Musk's behavior, a video tour of the Fremont plant and what has transpired on social media.

The first person to weigh in was Jim Morgan, a senior advisor for the Lean Enterprise Institute and a former director of engineering at Ford. He lauded the company for their "great products" and a "powerful and passionate customer base". He believes that Tesla has "the magic dust", but that their situation "seems chaotic, and fraught with constant firefighting—very episodic. There's a lot of drama, creating unnecessary calisthenics. From an outsider's perspective, it's difficult to see the method behind the madness."
Morgan also echoed one of the main concerns that both bulls and bears have raised: the company needs experienced talent in the right roles. According to Morgan, the company needs a person at the top who can bring "cadence and stability" to the company.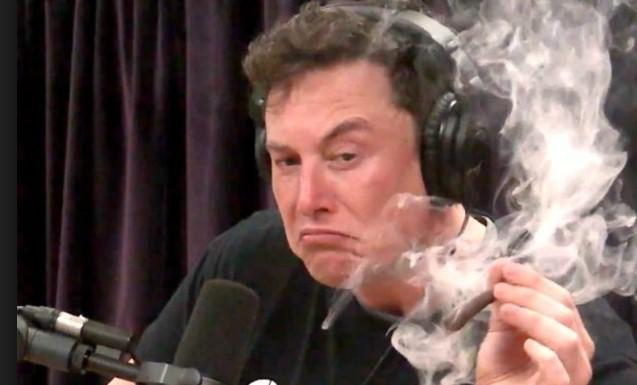 Morgan's experience includes working at Ford during the brink of a turnaround. He was there in the early 2000's when CEO Alan Mulally was brought on board. Mulally added structure to the company and set clear expectations. He also created an environment of accountability, as executives were expected to report their progress at weekly meetings.

Morgan was also presented with a video of an Elon Musk-led tour of the Fremont plant, filmed in August. He immediately noticed that stacks of cardboard boxes made it difficult to see. He stated "There was stuff piled up on the floor, and the stuff was dirty. There were hilos (fork trucks)—I haven't seen hilos in an assembly floor in a long time. Most of the AGVs (automated guided vehicles) that they were so excited about were empty. I'm not sure what's going on with that. The aisles were narrow and crowded, and some of the stuff, piled up, was leaning into the aisle. My take was that 'This is the kind of assembly plants that there were when I first got in the car business, years ago'."

Recall, Tesla recently had a fire outside of its plant where cardboard boxes were stored.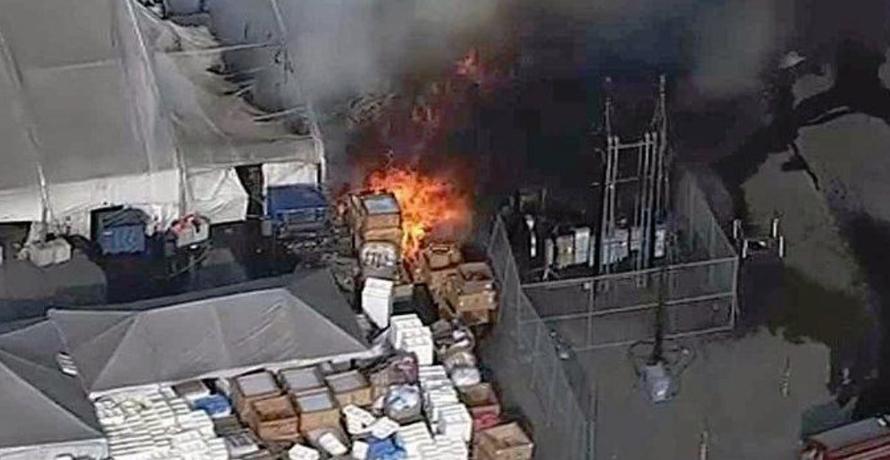 Morgan also stated that there wasn't much evidence of visual management and that green lighting over stations made it hard to see. He took note of the fact that rear doors on the Model 3 were on the body of the car as it was going down the main assembly line, while the front doors weren't. This contrasts with "most of the plants" he has been to, where all four doors of the car generally remain off as it goes down the main assembly line so that the doors don't get damaged and the workers have better access to the inside of the vehicle.

He also took note of people simply meandering around the plant. "The other small thing I noticed, were there were lots of people just walking around. That seemed really odd to me. You don't' see that so much at other plants," he said.

Morgan was also able to point out some automated areas of assembly that would be better done manually: "That was another thing that was a little bit reinventing the wheel. Some of the things like wire harnesses are better put on by people. I think the auto industry has known that forever, and why he would attach that with a robot is really curious to me. I'm not sure why his team would let him go there. Does it point to a bigger problem? Maybe he's got very competent people that he doesn't really leverage."

Morgan also seemed to indicate that the number of total employees at Fremont was excessive. When General Motors and Toyota had their NUMMI operation in the Fremont facility, they were able to produce an average of 5000 cars per week with 5000 employees. He said he would have pointed it out to Musk if he was on the tour. "The guy who was making the video was clearly a Tesla fan, because anybody else would have said, 'What is up with that?'"

Morgan also pointed out that having three assembly lines for three vehicles is considered inefficient in modern auto manufacturing. 
"If you consider their volume and you think about what the rest of the auto industry is doing, everybody has multiple vehicles going down the same lines nowadays," Morgan says. "At Toyota, it's not uncommon to have 5,6,7, different vehicles going down the same line. Why he would have so many lines is curious to me. Is there a reason for that, or does that point to a bigger problem? I don't know."
Another industry expert that was queried was Carla Bailo, president and CEO of the Center for Automotive Research and former senior vice president of research and development at Nissan North America. She drew the same conclusion as Morgan: the low production numbers, coupled with the extensive number of workers and the size of the facility, indicates that the company is not being run efficiently. She questioned how many vehicles are being reworked both inside and outside of the plant:
The fact that the entire outdoor area—a collection of tents—is set up for rework "says to me that they're having fundamental issues with quality," Bailo says. "All the vehicles are going to that facility, whatever the issue is."

Bailo also suspects, from the square footage they've filled up, that they're doing reworking inside the plant. "You can stop the line and try to do it, but you try to avoid that like the plague, or you can go through the repairs at the end of the line," which also slows down the operation, she says.
Like Morgan, she believes that Musk needs the help of a seasoned industry executive in the C-suite. She stated, "The company needs a COO, and they need it tomorrow." On the ideal candidate for the COO role, she suggested a leader with manufacturing experience from a major automaker. She believes someone with a track record of project and budget management, who knows logistics and supply chain, could benefit Tesla.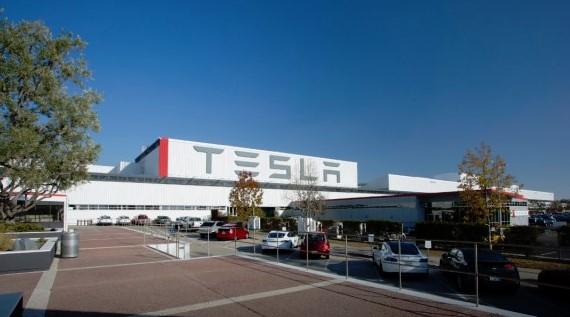 The third person was Joe Barkai, a manufacturing technology and organizational consultant who has advised Chrysler, Ford and IBM. He was one of the first to visit the Fremont plant while the Model 3 was in its first weeks of production. At the time, he noticed that it was very much still a "work in progress". Like Morgan, he also noticed that an initial focus on robotics and automation may have been misguided.
He stated, "They first focused very much on high levels of robotics and automation, only to realize how difficult it was, and now they're scaling back. So they wasted time ramping up and going back so they could get to the levels of automation that they thought they could. It's very likely that someone with real, deep manufacturing experience could have realized it early enough."

He's encouraged by the rising production numbers over the last six months, referring to it as "momentum". But he was also the third of three people to echo the sentiment that the company needs manufacturing experts. Barkai took exception with Musk's micromanagement of his employees. He believes that Musk's brand is strong enough still to bring employees in the door, but that he needs to "let these people work" once they get there. He added, "I assume [employees] are leaving because they are not getting enough free hand. They need people with much more expertise, but you would assume there are fewer in Silicon Valley that in Detroit."

Morgan, who has a PhD in engineering, concluded by stating that he believes Musk would have more success at SpaceX than at Tesla. He praised Musk for his achievements at SpaceX: "The technical challenges he has taken on [at SpaceX] and accomplished, like reuse of rockets, from an engineering perspective, I'm just open-mouthed. It's just awesome. That's a very different challenge than making 300,000 Model 3s a year."

But he concedes that Musk's brilliance has led to hubris. He points to the Model X gullwing doors as an example.
"For instance on the Model X with the gullwing doors, a guy who's been around vehicle bodies would take one look at that thing and just kind of shudder: How are you going to build that thing?"