Joining the chorus of opinions over the biggest drama in Washington, President Trump said he wants to hear from the woman who accuses Supreme Court nominee Brett Kavanaugh of sexual assault, saying it would be "unfortunate" if she doesn't testify before a Senate committee.
"If she doesn't show up, that would be unfortunate," Trump told reporters Wednesday as he left the White House to view hurricane damage in North Carolina. "If she shows up and makes a credible showing, that would be very interesting."
Moments ago: Trump talks to reporters as he departs for NC:

-Says it would be unfortunate if Kavanaugh accuser doesn't testify
-On the accusation: "Very hard for me to imagine anything happened"
-Praises progress in North, South Korea
-Believes Manafort will tell "truth" to DOJ pic.twitter.com/5dWLoVp93L

— CNBC Now (@CNBCnow) September 19, 2018
As we reported overnight, lawyers for Christine Blasey Ford said Tuesday she wants the FBI to investigate her claims before she appears at a Senate hearing. However, Senate Judiciary Chairman Chuck Grassley responded that there's no need for an FBI investigation and that the invitation for Ford to testify on Monday still stands.
As Bloomberg reported, Trump again repeated his defense of Kavanaugh, who strongly denies the allegation. The president said it's "very hard" to believe Kavanaugh would do such a thing, and said the FBI doesn't need to reopen its investigation of the nominee. Still, the president said, "I really would want to see what she has to say." The matter should be given all the time needed, he said.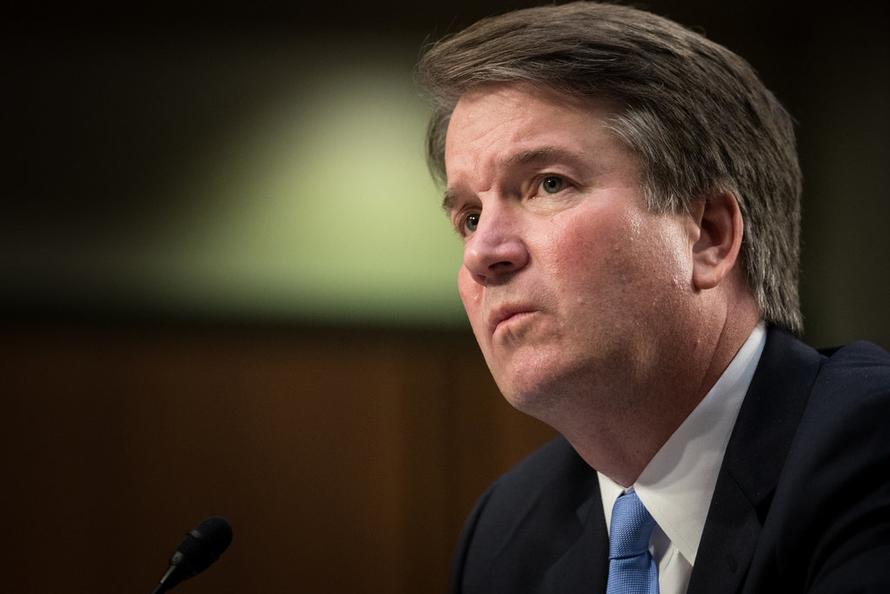 In response to Ford's request, Grassley didn't say late Tuesday if the hearing scheduled for Monday would go on without Ford or whether the panel would vote on Kavanaugh's nomination without hearing her testimony. As we said earlier today, several moderate Republicans including Bob Corker of Tennessee and Lindsey Graham of South Carolina said they see no reason to wait beyond Monday for Ford's testimony, and that they want the Senate to vote next week.
Yet plowing ahead with the nomination, which seemed all but assured before going sideways less than a week ago, carries the risk of alienating moderate Republican senators, like Maine's Susan Collins, Alaska's Lisa Murkowski and Arizona's Jeff Flake, in a chamber where the party holds a very narrow majority.
Responding to Ford's allegation that Kavanaugh was drunk at a house party in about 1982, pinned her down on a bed, tried to remove her clothes and put his hand over her mouth to stop her from screaming - which she described to a therapist in 2013 as a "rape attempt" according to the WaPo - Kavanaugh said in a statement released by the White House Monday that "this is a completely false allegation. I have never done anything like what the accuser describes -- to her or to anyone."
According to Bloomberg, he was at the White House again Tuesday, after spending about nine hours there on Monday.