The neverending Brexit melodrama took another "unexpected" turn today when the head of the European Council Donald Tusk declared that Theresa May's proposed economic partnership with the EU post-Brexit "will not work" and that the proposed plans risk undermining the EU's single market.
European Council President Donald Tusk says EU leaders agree Theresa May's Chequers plan for #Brexit "will not work" because "it risks undermining the single market" https://t.co/UpHoAK94GG pic.twitter.com/H5FPZPUNN9

— BBC Breaking News (@BBCBreaking) September 20, 2018
Tusk was speaking at the end of an EU summit in Salzburg, where the leaders of the 27 remaining states in the bloc were discussing Brexit. He said that while there were "positive elements" in May's Chequers plan, a deal that puts the single market at risk cannot be accepted.
"Everybody shared the view that while there are positive elements in the Chequers proposal, the suggested framework for economic co-operation will not work, not least because it is undermining the single market," Tusk said. He also said that he could not "exclude" the possibility that the UK could exit the EU in March with no deal.
May has been urging her European counterparts to accept her controversial Chequers plan which has split both the Conservative party and the broader UK population after it was thrashed out back in July. However, despite the painfully-slow negotiation process, which appears to have made little headway with just a few months left, the UK is set to leave the EU on March 29 2019 – with or without an exit deal.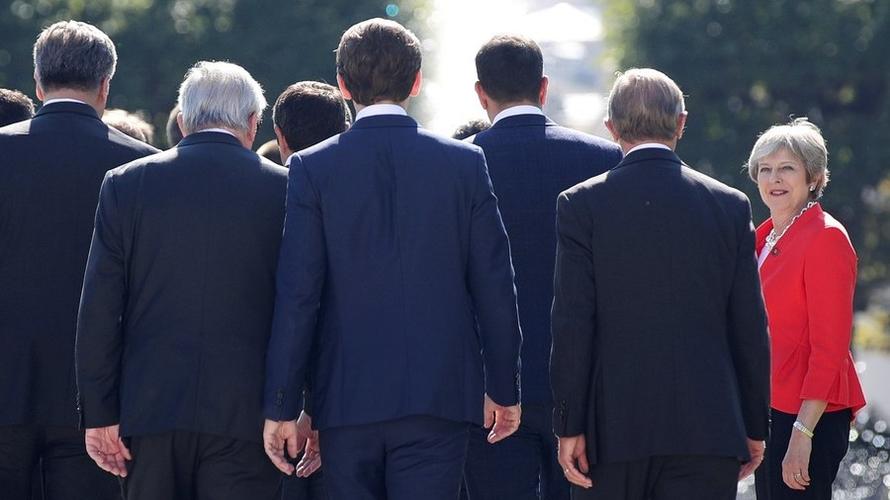 The main sticking point that has emerged, and left May and the EU at loggerheads, has been how to avoid new checks on the Irish border. May has claimed that her proposals were the "only serious, credible" way to avoid a hard border in Northern Ireland.  She said during a press conference after the Salzburg meeting that she would not accept the EU's "backstop" plan to avoid a Northern Ireland hard border. She said the UK would shortly be bringing forward its own proposals.
May also said that there was "a lot of hard work to be done," adding that the UK was also preparing for the eventuality of having to leave the EU without a deal. Tusk, meanwhile, said that the upcoming October summit would be the "moment of truth" for reaching a deal, and that "if the conditions are there" another summit would be held in November to "formalize" it.
After surging in early trading on more positive economic news, cable stalled and dipped from a session high of 1.33 to 1.3239 last.