State police vehicles were outside a Turkish retreat center near Saylorsburg all morning Wednesday according to Fox43. The compound is the home of Turkish cleric Turkish cleric Fethullah Gulen who has been blamed on countless occasions by Turkey's president Erdogan for masterminding the country's "shadow state" and orchestrating the 2016 failed coup against the Turkish president.
Lots of State Police outside the Turkish compound near Saylorsburg. Investigators haven't said why they are here. @WNEP pic.twitter.com/Hz67vrfSyy

— Carmella Mataloni (@Carmella_News) October 3, 2018
State police did not disclose why they are there, only that they are investigating an incident at the retreat in Ross Township. They were parked at the front entrance of the retreat.
According to WNEP, a security guard at the compound fired a warning shot at a suspected armed intruder, forcing him to flee, and summoned the police afterward, a Gulen spokesman said; he added that no person was injured during the incident.
Turkish Islamic cleric Fethullah Gulen has resided in exile in the US for two decades as Ankara has demanded his extradition to Turkey.
As those who have followed Turkey's recent history know too well, Gulen is one of Turkey's most wanted "criminals" who has lived in exile in Monroe County for decades; Erdogan has repeatedly demanded the 77-year-old cleric's extradition to Turkey so he can face various treason charges.
#BREAKING: PA State Police are currently respond to the Pennsylvania compound of Turkish cleric @FGulencomEN who Turkey has reportedly demanded by extradited out of the US. Compound is located in Monroe County, PA. pic.twitter.com/peGim2xU3C

— Intel Doge (@IntelDoge) October 3, 2018
Troopers were seen walking around the front of the center, with several cars since leaving the retreat although it is unclear who was in the cars.
UPDATE: State Police vehicles have left the Turkish retreat center in Ross Township. Investigators still have not said why they were there, other than they were "investigating an incident." @WNEP

— Carmella Mataloni (@Carmella_News) October 3, 2018
Fethullah Gulen is a Turkish imam and Islamic scholar who has been living in Pennsylvania in the Saylorsburg area in a compound just off Mount Eaton Road. It's called the Golden Generation Worship and Retreat Center. After violent clashes in Turkey several years ago, protesters gathered near the compound denouncing Gulen and his followers.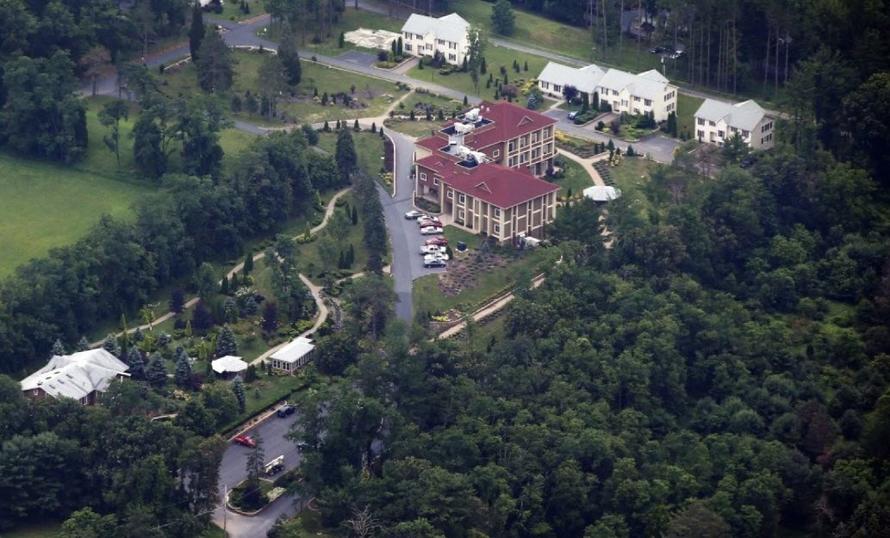 In the past, the US has refused to even discuss a possible extradition of the aged cleric. While Turkey's president and others condemn Gulen, others support him and the center.