Russia is facing new multiple wide-ranging charges of hacking as Western officials on Wednesday alleged its intelligence agencies conducted four high profile cyber attacks, including an attempt to spy on the Organisation for the Prohibition of Chemical Weapons (OPCW), which is the independent body responsible for investigating chemical attacks in Syria and in the UK.
The OPCW is headquartered the Netherlands, and according to breaking reports a group that the Dutch government has alleged are Russian operatives may have been caught red-handed in the act. 
Moscow has dismissed the charges as but more "Western spy mania" while leveling its own accusations that the Pentagon is conducting an illegal and dangerous germ and bio-weapons research program near Russia's borders.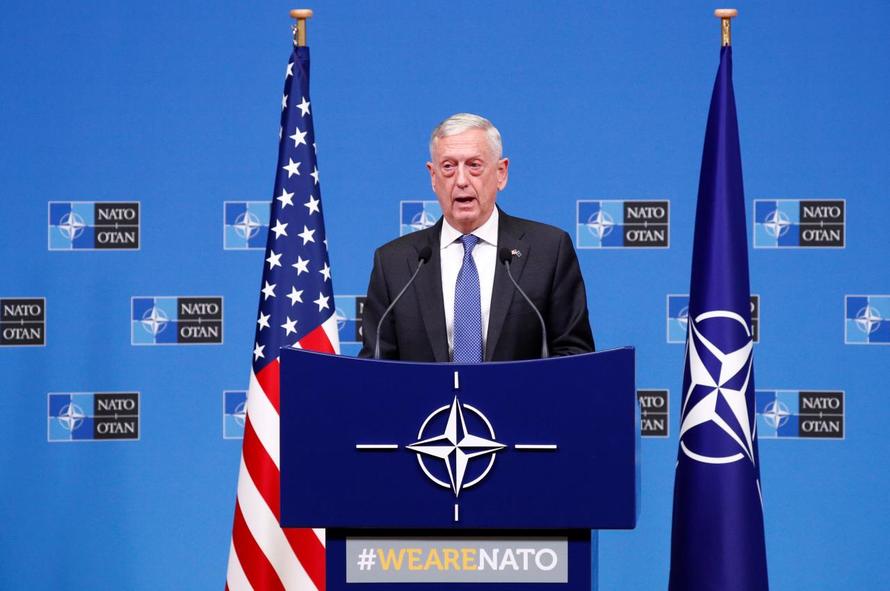 The BBC reports based on Dutch government statements:
The four suspects identified by Dutch officials had diplomatic passports and included two IT experts and two support agents, officials said.

They hired a car and parked it in the car park of the Marriot hotel in The Hague, which is next to the OPCW office, to hack into the OPCW's wifi network, Major General Onno Eichelsheim from the Dutch MIVD intelligence service said.
Authorities were quick to release photographs of the group's alleged hacking equipment and computers in the trunk of a car. Police say they are GRU operatives (also known as the Main Intelligence Directorate - the intelligence arm of the Russian military) who planned to intercept login passwords to gain access to OPCW internal files (in what appears to have been a low security environment, given wifi use to store sensitive files).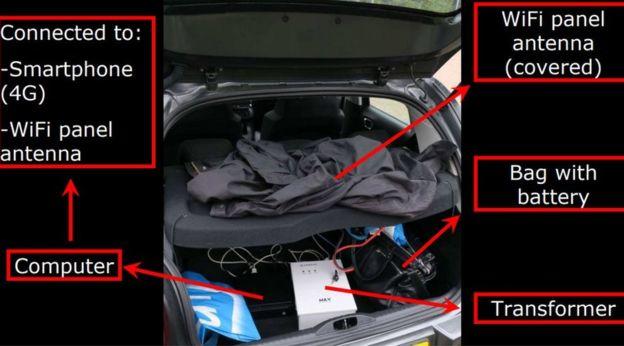 But strangely the four men, identified as spies, were immediately escorted out of the Netherlands as opposed to being detained for further questioning and possible trial. 
Meanwhile the UK government further accused the GRU of conducting cyber-attacks on private firms in Ukraine and Russia, the US Democratic Party, as well as a small TV network in Britain. 
U.S. Defense Secretary Jim Mattis, addressing the charges on Thursday after a two-day meeting in Brussels, said Russia must be held accountable for its attempts to hack the OPCW office.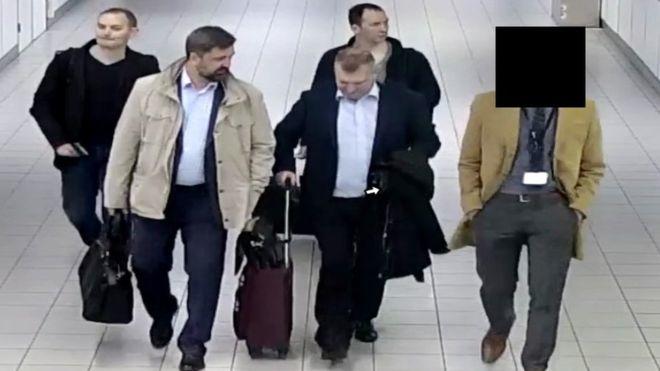 "Basically, the Russians got caught with their equipment, with people who were doing it and they have to pay the piper, they are going to have to be held to account. How we respond is a political decision by the nations involved," Mattis said after meeting with his NATO counterparts. However, in perhaps an attempt to deescalate continued tensions with Russia he noted there wouldn't necessarily be "tit-for-tat" response by the West.
Britain and the Netherlands have accused Russia of running a global campaign of cyber attacks to undermine democracies, including a thwarted attempt to hack into the U.N. chemical weapons watchdog while it was analyzing a Russian poison used to attack a spy.
After both Britain and the Netherlands accused Russia of using aggressive cyber warfare to undermine democracies around the world, Mattis said, "We are ready today to provide cyber support to our allies, I've seen enough of the evidence to say that the Dutch and the British are 100 percent accurate in who they have attributed this to."
Russia for its part dismissed the OPCW hacking and other claims through its foreign ministry as more "Western spy mania... picking up pace".
Perhaps in retaliation or as a counterpoint to the widespread accusations coming from the West, Russian media featured bombshell allegations throughout Thursday that "dozens of Georgians" may have been killed by a toxin or bioweapon as part of Pentagon overseas biological and germ warfare research based in the caucuses.
The allegations were made by Russia's Ministry of Defense, and follow extensive investigative reporting by Eastern Europe-based reporter Dilyana Gaytandzhieva, who further produced leaked memos documenting a secretive US bioweapons research program in the region. 
According to Russia's RT News, which summarized the charges, the MoD gave a press conference Thursday which detailed the following accusations using photographs and leaked military documents: 
A US-funded biomedical laboratory in Georgia may have conducted bioweapons research under the guise of a drug test, which claimed the lives of at least 73 subjects, the Russian Defense Ministry said in a statement.

The question of what really might have taken place at the secretive US-sponsored research facility hosted by Russia's southern neighbor was raised by the Russian military on Thursday after they studied files published online by a former Georgian minister.
Russia vowed to investigate the Pentagon's research labs and its activities, and said that threatening US activities would result in  "diplomatic and military action" in response to any perceived threats. "We cannot simply turn a blind eye to things happening near our southern borders that directly affect our safety," the head of the Russian parliament's Defense Committee told TASS news agency.
So in spite of Mattis' suggesting there will be no "tit-for-tat" action between Moscow and Washington, it appears this is precisely what is set to continue amidst the new claims and counterclaims.