Update: Kavanaugh received enough votes to advance to nomination. Notably, GOP swing vote Lisa Murkowski of Alaska - who Dianne Feinstein (D-CA) gave a "talking to" in the Senate hallway last week - voted no, while Jeff Flake (R-AZ) and Joe Manchin (D-WV) voited yes. 
The final vote to confirm Kavanaugh will be held on Saturday. 
Senate votes 51-49 on Cloture.

One step closer to Kavanaugh being confirmed.

— Rep. Jim Jordan (@Jim_Jordan) October 5, 2018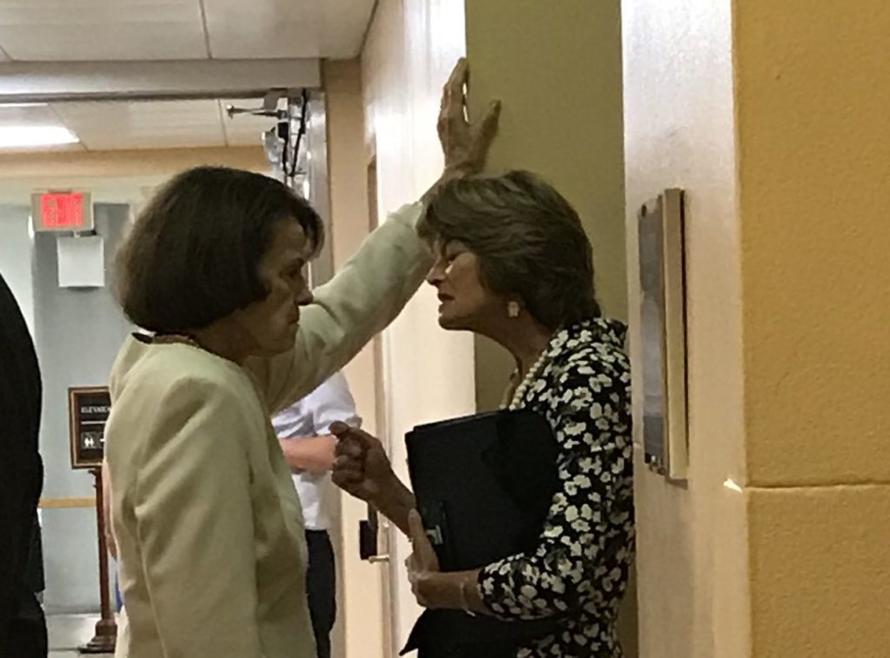 The Senate is voting on whether to formally end debate on Judge Brett Kavanaugh's nomination to the Supreme Court. 
Friday's vote will be a crucial test to gauge if he has enough support to win confirmation next week, tipping the Supreme Court to a conservative majority. 
As a practical matter, the parliamentary move could force senators to show where they stand. If 51 vote to stop debate, Kavanaugh could be confirmed as soon as Saturday. -Philadelphia Inquirer
Kavanaugh's fate in the hands of GOP swing voters
According to Axios, the GOP doesn't have the 50 votes needed to confirma Kavanaugh, as there are two undecided GOP Senators: Jeff Flake (R-Ariz.) and Lisa Murkowski (R-Alaska). 
A senior source involved in the process told me fairly late last night:

"We're going into this vote and we don't have 50 right now."
"There's been a lot of work that was done today, by members wading through this material. I don't want to put my thumb on the scale. Things keep moving — so much, it feels like we're walking on quicksand. So I don't even want to say confidence or not confidence."

"Sometimes you just have to vote," the source added. "But what if ... something f—g happens in the morning? This whole process has just been ... so much drama, so many balls coming out at the last minute." -Axios
On Friday morning, CNN reported that a third GOP holdout, Susan Collins of Maine, would vote "yes" during the procedural vote, while CNN's Manu Raju reports that Republicans believe they will have enough Senators by the 10:30 vote.  
BREAKING: @SenatorCollins is voting yes at 1030am. She then will be speaking on the Senate floor at 3pm about her final vote. Contact her office and ask her to #VoteNo!

— Scott Dworkin (@funder) October 5, 2018
We enter this consequential day close to where we have been over last couple weeks. The fate of Kavanaugh rests on Murkowski, Collins, Flake and to some extent Manchin — all of whom are undeclared. GOP leaders don't have 50 'yes' votes yet, but they believe they will by 10:30a

— Manu Raju (@mkraju) October 5, 2018
That still leaves "flip-flop Flake" and Murkowski...