---
Photos Show Aide To Saudi Crown Prince Entering Consulate Hours Before Journalist's Disappearance
The Turkish government is persisting in its campaign to implicate Crown Prince Mohammad bin Salman in the suspected murder of Saudi dissident journalist Jamal Khashoggi, working through leaks to Turkish media and the New York Times.  And in the latest embarrassing leak, a Turkish newspaper has published surveillance photos showing Maher Abdulaziz Mutreb, a close associate of MbS who has been photographed with the Crown Prince on multiple occasions, entering the Saudi consulate on Oct. 2, just hours before Khashoggi entered and disappeared.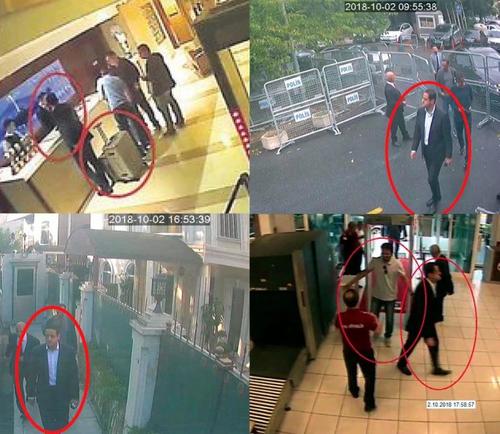 The photos also showed Mutreb standing outside the Saudi consul general's home, leaving a Turkish hotel with a large suitcase, and leaving Turkey on a flight from Istanbul's international airport later in the day.
Time stamps on the photographs, which Sabah said had been taken from closed-circuit television, showed Mr. Mutreb entering the Saudi consulate at 9:55 a.m., at the consul general's home at 4:45 p.m., leaving the Istanbul hotel at 5:15 p.m., and at the airport leaving Turkey at 5:58 p.m.
The Times first identified Mutreb as a member of the purported 15-man hit squad earlier this week, publishing a series of photos showing Mutreb, who was also identified as a Saudi diplomat, as part of MbS's entourage during visits to Spain, France and the US.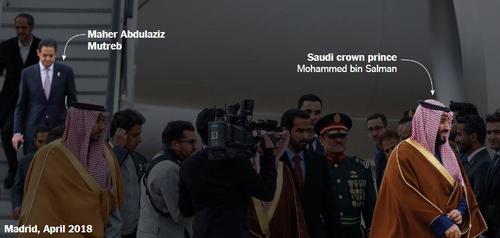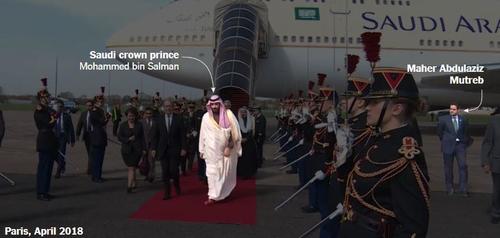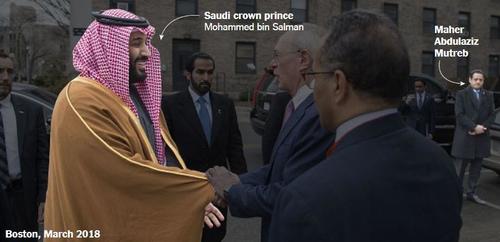 Between the UN human rights chief calling for the suspension of diplomatic immunity for those involved in the killing, to the death of another purported hit squad member, a 31-year-old lieutenant in the Saudi Royal Air Force named Mashal Saad al-Bostani in a mysterious car accident, Mutreb has good reason to be anxious.