One day after Saudi Arabia admitted that WaPo journalist and US resident Jamal Khashoggi was killed at the Saudi consulate, a senior official in Turkey's ruling party responded on Saturday saying that Turkey will "never allow a cover-up" of the Khashoggi killing, reflecting international skepticism over the official Saudi account released late on Friday that the writer died during a "fistfight."
Saudi Public Prosecutor: Preliminary Investigations into Case of Citizen Jamal Khashoggi Show Death. https://t.co/ncutAdXA3h

— Saudi Embassy (@SaudiEmbassyUSA) October 20, 2018
The Turkish response was one of many critical reactions to the Saudi announcement of the writer's violent death, indicating the kingdom's efforts to defuse a scandal that has gripped the world were not only falling short, but likely to provoke even further scrutiny. U.S. President Donald Trump, however, was an exception. Asked late on Friday whether he thought the Saudi explanation was credible, he replied: "I do. I do."
Meanwhile, despite widespread outrage over the killing of the columnist for The Washington Post, it was still unclear to what extent the top leadership of Saudi Arabia, including crown prince Mohammed bin Salman, the 33-year-old crown prince - whose early promises of sweeping reform are being eclipsed by concerns that he is an impulsive, even sinister figure - would be held accountable for what human rights activists describe as an extrajudicial killing by Saudi agents.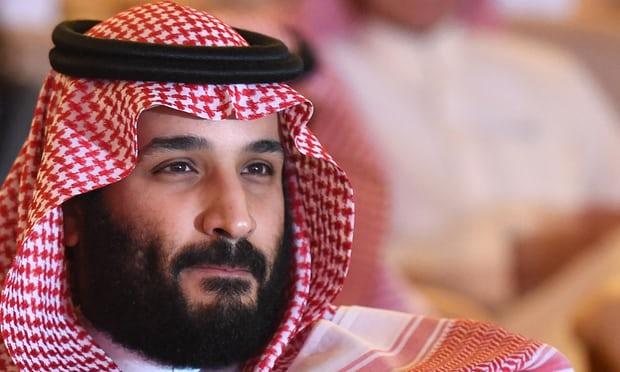 Adding pressure for a full blown probe, the editorial board of The Washington Post said that the only way to find out what happened to its reporter, would be through an international investigation led by a U.N.-appointed panel. Saudi Arabia's "latest version asks us to believe that Mr. Khashoggi died after becoming engaged in a "brawl" with officials who had been sent to meet him. His body, Saudi officials told several journalists, was handed over to a "local collaborator" for disposal," it said, while also criticizing Trump for allegedly trying to help top Saudi leaders escape "meaningful accountability."
On Saturday, the Saudis defied calls for a probe when Saudi Arabia's judiciary said it enjoys full autonomy to deal with the case of Saudi journalist Jamal Khashoggi, the Kingdom's Justice Minister Waleed Al-Samaani said in a statement issued by state news agency SPA on Saturday.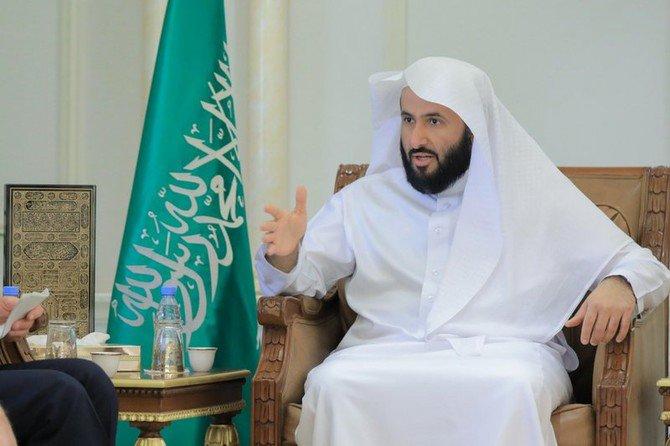 He added that the Khashoggi case took place on Saudi sovereign territory and it will be looked at by Saudi courts when all procedures are complete.
The justice minister explained that the directives and decisions ordered by King Salman, in the wake of the unfortunate and tragic event that led to Khashoggi's death, are a continuation of the Kingdom's approach to "establish the foundations of justice, according to our tolerant law, and the leadership's keenness to protect the safety of all its citizens and care for them wherever they are."
Al-Samaani added that the Kingdom is steadfast in its justice and will not be destabilized by any hostile behaviors, including reckless media outlets that lack professionalism and credibility.
In lieu of an international investigation, Saudi Arabia said 18 Saudi suspects were in custody and intelligence officials had been fired. But, as the AP notes, critics claim the complex scheme that led to Khashoggi's death could not have occurred without the knowledge of the Crown Prince, who according to unconfirmed reports may be on his way out with the Saudi royal family considering his replacement, with his much less ambitious and more predictable brother, the Saudi Ambassador to the US, Prince Khalid bin Salman.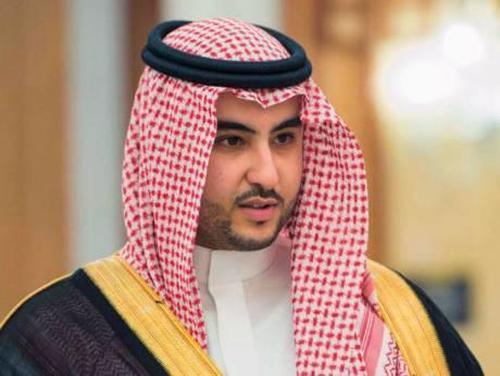 The Saudi narrative of Khashoggi's death, which reportedly occurred in a "brawl" following discussions with visiting officials in the consulate, contrasts with Turkish pro-government media reports that a Saudi hit squad, including an autopsy expert, traveled to Istanbul to kill Khashoggi and dispose of his body, which has not yet been found.
"It's not possible for the Saudi administration to wiggle itself out of this crime if it's confirmed," said Numan Kurtulmus, deputy head of Turkey's Justice and Development Party. He also said Turkey would share its evidence of Khashoggi's killing with the world and that a "conclusive result" of the investigation is close. Another Turkish ruling party official also criticized Saudi Arabia, saying the kingdom should have given its explanation "before the situation reached this point."
The irony here is that suddenly it is Turkey - which in the aftermath of the 2016 "attempted coup" on president Erdogan detained and imprisoned thousands of public servants who were allegedly working for the "shadow state" without due process - that has become the beacon of judicial and civil rights purity.
That said, the Saudi response was botched from the start: the oil-rich kingdom initially denied any knowledge of the fate of Khashoggi, who disappeared after entering its consulate. The overnight admission that the writer died in the consulate came in Saudi state media more than two weeks after Khashoggi, 59, entered the building for paperwork required to marry his Turkish fiancée and never came out. The kingdom has described assertions in Turkish media leaks, based on purported audio recordings that Khashoggi was tortured, killed and dismembered inside the consulate, as "baseless."
"God have mercy on you my love Jamal, and may you rest in Paradise," Khashoggi's fiancée, Hatice Cengiz, tweeted following the Saudi announcements.
وَإِذْ قَتَلْتُمْ نَفْسًا فَادَّارَأْتُمْ فِيهَا ۖ وَاللَّهُ مُخْرِجٌ مَّا كُنتُمْ تَكْتُمُونَ
البقرة (72)
رحمك الله يا حبيبي جمال وجعل مثواك الفردوس الأعلى مع سيد الشهداء حمزة#السعودية_قتلت_خاشقجي#شهيد_الكلمة#الشهيد_جمال_خاشقجي#ولكم_في_القصاص_حياة#أين_جسد_الشهيد_خاشقجي

— Hatice Cengiz / خديجة (@mercan_resifi) October 20, 2018
Meanwhile, in firing officials close to "progressive" Prince Mohammed, Riyadh stopped short of implicating the heir-apparent of the world's largest oil exporter and the de facto head of OPEC. King Salman, his father, appointed him to lead a committee that will restructure the kingdom's intelligence services after Khashoggi's slaying. No major decisions in Saudi Arabia are made outside of the ultraconservative kingdom's ruling Al Saud family.
As a result, with many - including members of Congress - seeking to punish the Crown Prince, it is unlikely that the Saudi announcement will be the end of the Khashoggi scandal, especially now that the UN is also involved. UN Secretary-General Antonio Guterres "stresses the need for a prompt, thorough and transparent investigation into the circumstances of Mr. Khashoggi's death and full accountability for those responsible," his spokesman Stephane Dujarric said. Standing outside the Saudi consulate in Istanbul, Dujarric said the "authority that gave the orders" in the killing of Khashoggi should be punished.
As for the White House, which has repeatedly stated its reluctance to crack down on Saudi Arabia too forcefully over fears of losing hundreds of billions in lucrative weapons contracts, not to mention access to Saudi oil, press secretary Sarah Huckabee Sanders said the U.S. will advocate for justice in the Khashoggi case that is "timely, transparent and in accordance with all due process." And while Trump called the Saudi announcement a "good first step," but said what happened to Khashoggi was "unacceptable."
Saudi Arabia has already hinted that pushing too hard for retaliation against the Crown Prince, or implementing Saudi sanctions, could prove disastrous. Last weekend, a Saudi government source told the official Saudi Press Agency that "the Kingdom affirms its total rejection of any threats and attempts to undermine it, whether by threatening to impose economic sanctions, using political pressures, or repeating false accusation," adding that "the Kingdom also affirms that if it receives any action, it will respond with greater action."
The biggest surprise, however, came when Saudi-owned Al Arabiya channel's general manager Turki Aldakhil warned we could see an explosive move in oil prices if relations with Saudi Arabia imploded.
"If U.S. sanctions are imposed on Saudi Arabia, we will be facing an economic disaster that would rock the entire world," he wrote in an op-ed. "If the price of oil reaching $80 angered President Trump, no one should rule out the price jumping to $100, or $200, or even double that figure."
This mess could ultimately throw the entire Muslim world "into the arms of Iran, which will become closer to Riyadh than Washington," Aldakhil said. "The truth is that if Washington imposes sanctions on Riyadh, it will stab its own economy to death, even though it thinks that it is stabbing only Riyadh."
* * *
For now Saudi Arabia is hoping that its actions in response to the killing will be sufficient: on Friday, in addition to the detention of 18 unnamed Saudis, the kingdom announced the firing of four top intelligence officials, including Maj. Gen. Ahmed bin Hassan Assiri, a one-time spokesman for the Saudi military's campaign in Yemen who later became a confidant of Prince Mohammed.
Saud Qahtani, a powerful adviser to the prince, also was fired. Qahtani had led Saudi efforts to isolate Qatar amid a boycott of the country by the kingdom and three other Arab nations as part of a political dispute. On Twitter, where Qahtani had launched vitriolic attacks against those he saw as the kingdom's enemies, he thanked the Saudi government for the opportunity to serve. "I will remain a loyal servant to my country for all times," he wrote.
For now, the key man in the Khashoggi death - the Crown Prince - has not been implicated, but some skeptics have been reading between the lines and wonder if the entire event is not just a setup for a power shift within the Saudi royal family: recall that it was two months ago when Reuters reported that the Saudi (allegedly senile) King Salman had shelved the historic Saudi Aramco IPO to "teach his son, Prince Mohammed, a lesson."
Referencing last November's unprecedented crackdown on Saudi oligarchs - another crackdown orchestrated by the Crown Prince, which however received far less foreign condemnation - we said in August that "as last November's events showed, when it comes to family ties in Saudi Arabia, which along with its oil deposits is legendary for its extended, constantly shifting intra-family feuds, the King's affectation with MbS could turn on a dime following another flawed decision."
It appears that the dimes have now turned.