---
Orwellian Surveillance: Amazon Pitched US Gov't On Facial Recognition Cameras To Track Immigrants 
Amazon Inc. met with officials from Immigration and Customs Enforcement (ICE) in June as part of an attempt to market the company's new facial recognition technology -- which can identify people from surveillance footage using artificial technology, as revealed by internal emails obtained by the Project on Government Oversights and first published by The Daily Beast.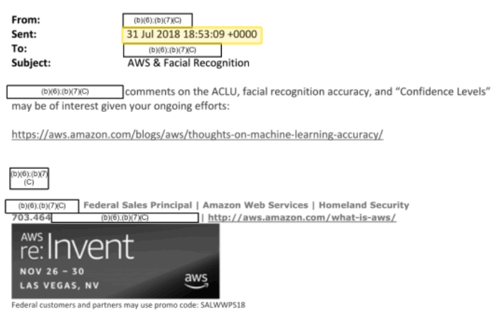 Employees in Amazon Web Services cloud-computing division met with ICE officials on June 12th, at a "boot camp" sponsored by McKinsey & Co., presented the  Rekognition API, an artificial intelligence program that automatically identifies objects and people, as well as other machine learning apps within Amazon Web Services.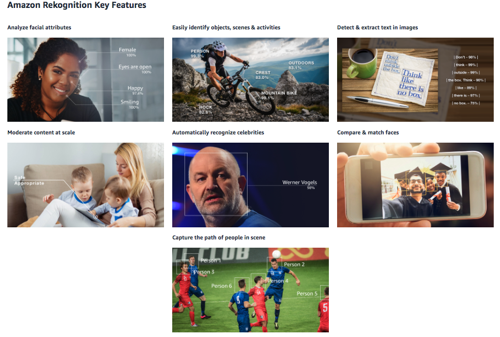 The software would allow ICE to track immigrants from cameras in public places.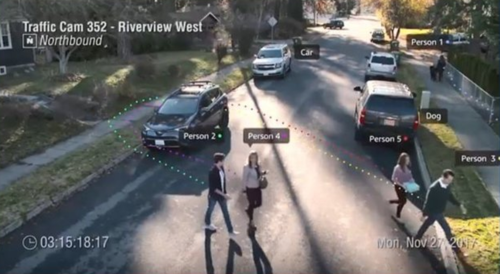 The American Civil Liberties Union strongly criticized the use of this technology by law enforcement in Oregon and Orland earlier this year, saying it threatened civil rights. 
An Amazon spokeswoman told Bloomberg:
"As we usually do, we followed up with customers who were interested in learning more about how to use our services...Immigration and Customs Enforcement was one of those organization where there was follow-up discussion." 
In another email, ICE spokesperson Matthew Bourke responded to Bloomberg and said, the agency has no current contract with Amazon. 
"ICE's Homeland Security Investigations has used facial recognition in the past to assist during the course of criminal investigations related to fraudulent activities, identity theft, and child exploitation crimes, and the component will continue to explore cutting-edge technology to compliment criminal investigations going forward," Bourke said. 
Over the summer, 100 Amazon employees, including senior-level engineers objected to the company's technology being transferred to law enforcement agencies across the country. Despite the internal plea to thwart a Nineteen Eight-Four Orwellian future of a massive surveillance state, Amazon went ahead with the ICE meeting weeks later.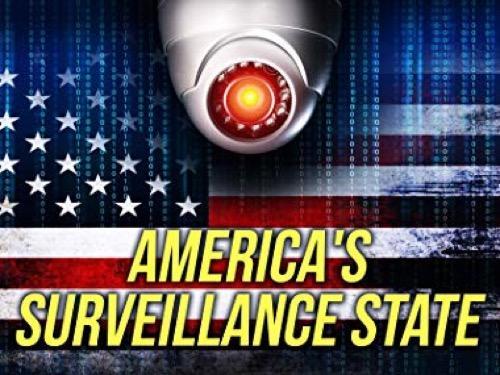 "ICE should not be using face recognition for immigration enforcement," ACLU senior legislative counsel Neema Singh Guliani told Mashable.

"Congress has never authorized such use, and it would be irresponsible to allow this technology to be used to support ICE's ongoing efforts aimed at terrorizing immigrant communities throughout the country. The public deserves to know whether the agency is deploying or planning to deploy this technology." 
The Daily Beast points out that not too long ago, Jeff Bezos spoke of the current ICE immigration policy when discussing the migrants, Bezos said "I'd let them in if it was me. I like 'em. I want all of them in." 
It seems as Amazon is enabling ICE, and or the Trump administration to launch the final stages of acquiring the technology for the completion of the Orwellian surveillance state. Make Nineteen Eighty-Four Great Again!