On Sunday Russian Foreign Minister Sergei Lavrov said his country is preparing answers related to nuclear arms control previously delivered by American officials, according to RIA news. Lavrov said a list of questions related to prior treaties had been issued via the US embassy in Moscow only days prior to President Trump signalling his desire for the U.S. to drop the Intermediate-Range Nuclear Forces (INF) treaty. 
"Just a week ago, a couple of days ahead of the announcement of the (U.S.) aim to leave the Intermediate-Range Nuclear Forces treaty, Americans via their embassy in Moscow sent the Russian foreign ministry an extensive list of questions which are a concern to them," Lavrov stated. Lavrov, for his part, also demanded clarity out of Washington as to its intentions, but confirmed that Moscow is in process of answering the submitted questions.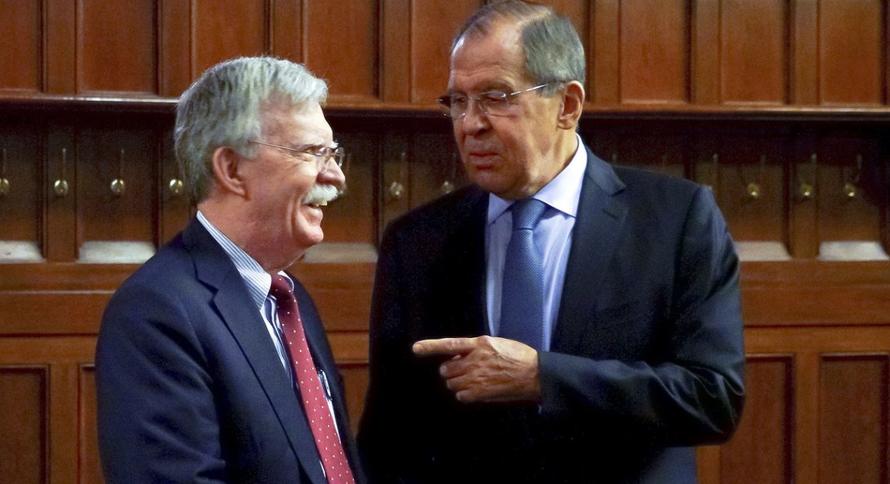 Trump's comments came on October 20th and set off a flurry of accusatory rhetoric and diplomatic activity between the countries over the 1987 treaty signed by Mikhail Gorbachev and Ronald Reagan.
Kremlin officials said last week that the U.S. withdrawal from the INF Treaty could pave the way for a dangerous new arms race, even threatening the New START treaty, which would become the final barrier preventing unfettered global nuclear proliferation. 
Meanwhile FM Lavrov further asked Washington for clarity as to its intentions: "The United States should reveal its arms control plans since it has decided to quit the Intermediate-Range Nuclear Forces (INF) Treaty," he said Sunday, speaking to Rossiya 1 TV channel. "Washington should be clear on what it will do in the area of arms control after its withdrawal from the key INF Treaty with Russia," according to a translation by China's official Xinhua News agency .
Last week a top Russian defense official warned that it's impossible that Moscow will renegotiate the the Intermediate-Range Nuclear Forces (INF), said to likely be at the top of the agenda when Presidents Vladimir Putin and Donald Trump are set to meet in Paris on November 11 on the sidelines of commemorative events of the 100th anniversary of the end of the First World War. 
And this came after Russian officials reportedly urged US National Security Advisor John Bolton to stay in the treaty during his trip to Moscow at the start of last week, something he rebuffed while saying, "There's a new strategic reality out there," and described the INF Treaty as a "bilateral treaty in a multipolar ballistic missile world," that remains insufficient as it does not account for countries like China, Iran or North Korea.