White South African men are reportedly being excluded from a government-partnered youth employment initiative program, according to a new report. The Youth Employment Service ("YES") government job website has the goal of helping South Africans who have been unemployed for more than six months. The program has been endorsed by the National Development Plan 2030, which intends on eliminating poverty and reducing inequality within the next 12 years in the country.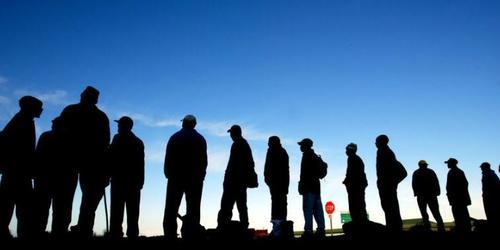 The website reportedly requires applicants to be in accordance with the Black Economic Empowerment ("BEE") definition of black. They are also required to be between the ages of 18 and 34 and citizens of South Africa. BEE is a program launched by the South African government whose aim is redressing inequalities in the nation by giving South African citizens who are black economic privileges that are not available to white people. The program also includes colored and Indian people.
The YES website states:
"YES is a business-driven initiative which is breaking new ground by pioneering a partnership with government and labor, in collectively tackling a national plan to build economic pathways for black youth. Please note we are currently only registering candidates between the ages of 18 and 34, who are currently unemployed and must be black (as per the B-BBEE codes definition)."
YES was the brainchild of South African president Cyril Ramaphosa. In March, he boasted about the idea, stating "we will be coming up with further initiatives to address youth unemployment." However, South Africa's trade union, called "Solidarity", stated that white South Africans were "unwelcome", while calling the exclusion "part of a long list of policies obsessed with race."
Paul Maritz, coordinator of Solidarity Youth, told RT: "It is as if the President is saying to white candidates: 'You are unwelcome and on your own!"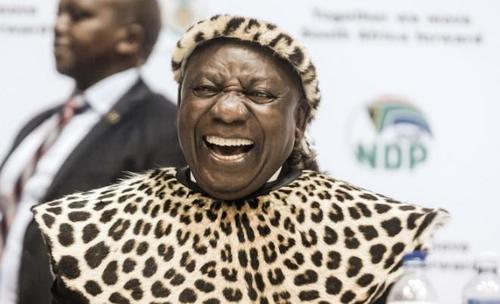 Maritz noted that unemployment is an issue of importance in South Africa, but that making decisions based on race has become a dangerous norm.
In late summer, we continued highlighting the growing tension between President Ramaphosa and white farmers who, under threat of having their land taken and repurposed, were digging their heels in, stating that they would defend their properties by force, if necessary. We looked at whether or not a coming civil race war in South Africa was an inevitability at this point.
In early September, we followed up, taking a closer look as to whether or not there was a plan in effect for the government to simply take white farms and "eliminate" white farmers by whatever means necessary. For now the market is giving Ramaphosa the benefit of the doubt.