Update 3: More details have emerged about the shooter, 28-year-old Ian David Long, who opened fire at let off at least 30 shots from a Glock with an extended magazine.
Long, a former-marine, was dressed in all black during the shooting and eventually turned the gun on himself after police officers arrived. 
Police say they have "had several contacts with Mr. Long over the years for minor offenses."

He was a victim of assault and battery in a bar in 2015. The police then confirmed that in April of this year, officers were called to Long's house: "officers went to his house, he was somewhat irate, acting a little irrationally."

The officers then called out their Crisis Intervention Team, "and mental health specialists who met with him, talked to him, and cleared him, didn't feel he was qualified to be taken under 5150."
BREAKING: CA Shooter identified -Ian David Long, 28 years old. #CaliforniaShooting #ThousandOaks pic.twitter.com/TqqUpZZrAn

— CajunAsian (@RiflemansCreed) November 8, 2018
As a reminder, 5150 refers to the California law code for the temporary, involuntary psychiatric commitment of individuals who present a danger to themselves or others due to signs of mental illness. It has been more generally applied to people who are considered threateningly unstable or "crazy."
*  *  *
Update 2: A man interviewed by the local ABC station said that multiple friends inside Borderline had survived the Route 91 country music festival shooting at the Mandalay Bay casino in Las Vegas just over a year ago. 
"A lot of my friends survived Route 91," he said. "If they survived that, they will survive this."
The Las Vegas massacre was the deadliest shooting in US history after gunman Stephen Paddock opened fire on a crowd, killing 58.
"I was at the Las Vegas Route 91 mass shooting": Man inside Southern California bar when a gunman opened fire was with "probably 50 or 60 others" who were also at the Las Vegas massacre last year. https://t.co/ggd6FHg1d4 pic.twitter.com/x3NNjaaL27

— CBS News (@CBSNews) November 8, 2018
Ron Helus, the Ventura County Sheriff's Sgt. killed in the gunfire was set to reitre next year. He is survived by his wife and son. 
"Ron was a hardworking, dedicated sheriff's sergeant. He was totally committed, he gave his all and tonight, as I told his wife, he died a hero. He went in to save lives, to save other people," said Ventura County Sheriff Geoff Dean.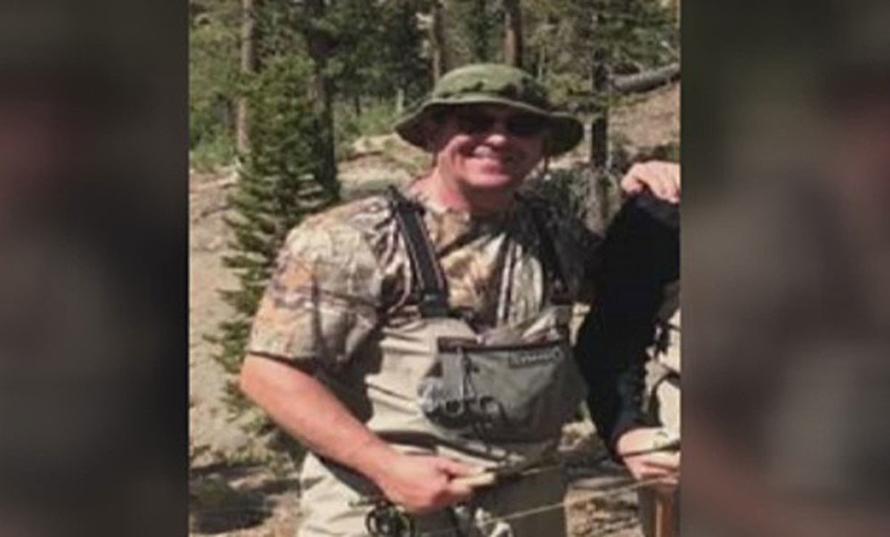 *  *  *
Update 1: The suspect has been identified as 29-year-old veteran and former Marine David Ian Long, according to ABC. 
*  *  *
As we detailed earlier, at least 13 people, including a sheriff's deputy and the suspected shooter, have been killed, while multiple others were injured during a shooting at the country western dance hall Borderline Bar & Grill in Thousand Oaks, Calif. The bar was holding a "College Country" night event when the shooter reportedly stormed the entrance, per NBC News.
Media reports claimed hundreds of people were inside the venue at the time of the shooting, which began at around 11:30 pm local time.
Thousand Oaks is situated in Ventura County about 40 miles northwest of Los Angeles.
One witness interviewed by local TV station ABC7 said that the shooting started when the gunman approached the entrance to the bar, located at 99 Rolling Oaks Drive, and shot a security guard and cashier. He then lobbed a smoke bomb inside the building as he continued to fire into the crowd.
According to a local CBS affiliate station, witnesses described the suspected gunman as a man who was wearing a trench coat and had a scarf on his face, or possibly a beard. Another described him as being dressed in "all black."
One survivor described how he threw a stool through a window and escaped during a lull in the shooting.
"We heard shots, I looked up and knew exactly what was happening. I tried to pull down as many people as I could," he said. "As soon as we heard a break in the shooting we knew he was reloading and we threw a couple of bar stools through the closest to us so we could get out."

He said the shooter entered and turned to the door counter and coat check area before eventually working his way to the bar.

"He didn't say anything, at least not that we could hear," Estron added. "Everyone was just trying to get out."
The shooter, who has been identified as a male, was reportedly shot and killed by police inside the bar; no other details about him have been released.
Witnesses described hearing numerous loud gunshots ring out inside the club, which sent patrons scrambling for cover. Many got down on the floor.
"I just started hearing these big pops," said the witness, a man who was not identified. "The gunman was throwing smoke grenades."

Then, panic ensued as people tried to flee.

"He just kept firing," the witness said, adding that "people were trying to get out the window" to run away from the gunman, who was wearing a hat and a black jacket and had "a big handgun."
The shooting unfolded as patrons were in the middle of dancing, hanging out and having a good time.
"There were people in the middle dancing and just hanging out and having a good time and you hear that and you just know something's up," Erika Sigman said. "In this community, it's very hard for me to comprehend it because I've been here all my life and to think that – I've never experienced it, I've just never experienced it."
One couple told the CBS that their daughter had been wounded during the incident.
"She was probably on the [dance] floor when this was going on, because she comes here every Wednesday night," the victim's father said. "Things are a little sketchy – we don't have a lot of information right now."
Another witness who had been hanging out on the bar's patio said another patron saved her.
"A guy who I don't even know who had seen me there was like, 'Get down.' He threw me under one of the tables and then you couldn't see anything because I guess there was smoke. And then one of the guys who was there started throwing tables out the window and they picked us up and they threw me and my girlfriend out the window. They carried us and then I reunited with my friends, and I was lucky to get out. I was only there for a good 10 minutes but I just – there's like no words. Those are my people and it's just not fair, it's not fair," she said.
Videos published to social media showed young people dressed for a fun night out crying and hugging one another outside the bar.
Young people who were apparently in the #Borderline bar in #ThousandOaks, site of a reported mass shooting, hugging after finding one another. pic.twitter.com/RbZrdfPava

— Mike Harris (@Mike___Harris) November 8, 2018
One woman shared her horror during an interview with the press and described how she heard the gunshots and saw the shooter throwing smoke bombs.
At least 11 injured in shooting at bar in Thousand Oaks. This lady was inside the bar when shots were fired. Live updates on CBS2 and https://t.co/aTlPPVMJw9 @CBSLATom @Patharveynews @JeffMichaelNews @Stu_Mundel pic.twitter.com/JSNGnlcI42

— Chris Holmstrom (@ChrisVHolmstrom) November 8, 2018
One young bar patron who spoke with the Washington Post said she heard four loud bangs then ducked for cover. She fled the bar after spotting an accessible exit.
Rochelle Hammons, 24, told The Post that she heard four shots before she was able to flee.

"All of a sudden we heard four shots, you know, 'bang, bang, bang, bang.' Everyone got down on the floor. Everyone ducked and covered each other," she said. "As everyone crouched down on the floor, I figured that my only chance would be to run out to the nearest exit. I saw the nearest exit, and I ran out as fast as I could."

From inside her car, she saw the first police officer arrive, she said. She rolled down her window and told him there was an active shooter inside.

"You gotta hurry, you gotta get in there," she urged him.
During an early morning press conference, Ventura County Sheriff Geoff Dean described how police responded to the shooting after receiving multiple calls, and how California Highway Patrol officer Ron Helus, a 29-year-veteran looking to retire soon, confronted the shooter inside the bar before being shot, per NBC.
"He went in to save lives," Dean said, his voice cracking. "He went in to save other people."

A bomb squad was combing through the scene after some reported smoke bombs going off during the gunfire.

Mitchel Hunter, 19, from Simi Valley, said he saw the gunman. He described him as having light skin with black hair. He said he had a short-barreled semi automatic pistol with a big magazine.

He said he emptied the magazine and reloaded.

"I saw him walk in," Hunter said. "And he started shooting."

Hunter said his friend, Tim Munson, 19, also from Simi Valley, was hospitalized.
Was there a link to terrorism? At this point, "we have no idea."
"We have no idea if there is a terrorism link or not," Ventura County Sheriff Geoff Dean told reporters outside the Borderline Bar and Grill in Thousand Oaks, Calif.
Local police from Thousand Oaks and the surrounding towns have responded the incident, as have multiple federal agencies, including the FBI.