From the first week of investigations in the aftermath of the murder of journalist Jamal Khashoggi at the Saudi consulate it was widely reported that Turkish authorities had captured the heinous crime on audio recording as they'd had the consulate bugged, but there was never ultimate confirmation outside of taking anonymous Turkish officials' word for it. 
But now President Tayyip Erdogan dropped bombshell just before he boarded a plane to Paris on Saturday for the 100th Armistice Day celebrations, where other world leaders will be gathered: "We gave the tapes... They know," Erdogan said speaking of the U.S. and European partners Germany, France and Britain. It's the first official public confirmation that recordings of Khashoggi murder at the hands of Saudi operatives exist. Apparently Erdogan has more to come in terms of slowly humiliating the Saudis as the timing of this is quite dramatic. 
But given the damning nature and absolute certain proof that such evidence constitutes now in the hands of American authorities, why has Washington kept completely silent about it? And how long have they had the audio in their possession?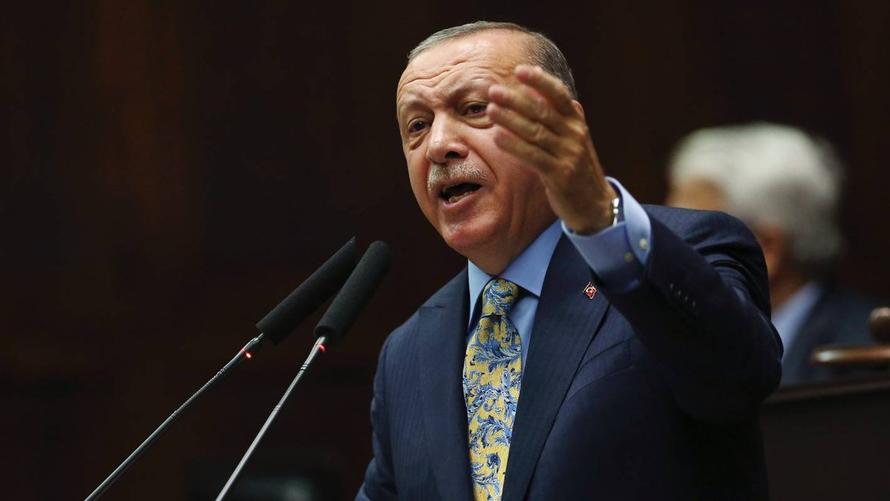 In a televised speech, Erdogan said Turkey has handed over recordings to Saudi Arabia, the United States, Germany, France and Britain. According to Reuters Erdogan stated confidently:
We gave the tapes. We gave them to Saudi Arabia, to the United States, Germans, French and British, all of them. They have listened to all the conversations in them. They know.
The Saudi story has shifted significantly over the past month as officials initially denied outright that any murder had taken place as they claimed Khashoggi left the consulate, but later floated the idea of an unauthorized "rogue operation" — which has now morphed into Saudi admission of a premeditated attack, but which they've still distanced crown prince MbS from any involvement in or knowledge of. 
Following Erdogan's revelation, he demanded the Saudis identify from among a 15-man team that was confirmed by CCTV footage and other records to have arrived in Turkey  days before Khashoggi's killing. "There's no need to distort this issue, they know for certain that the killer, or the killers, is among these 15 people. Saudi Arabia's government can disclose this by making these 15 people talk," Erdogan said.
Erdogan also took aim at Saudi Arabia's top prosecutor Saud al-Mujeb, saying, he's trying to "dodge the column" — or avoid doing his appointed duty of truly investigating the crime. "He [Al-Mujeb] asks for our prosecutor down there. Here [Turkey] is the place where the incident took place, you can discuss whatever you want to discuss here," Erdogan said. 
And significantly Erdogan said he would seek a meeting with President Donald Trump in Paris during the WWI commemorations to discuss the matter: "When we go to Paris, we will try to secure an opportunity and we will realize a bilateral meeting."
Meanwhile President Trump and French leader Emmanuel Macron agreed during a meeting on Saturday after Trump previously arrived in Paris that the Saudi authorities needed to shed full light on Khashoggi's murder, a French presidency source said cited by Reuters. However they were also reported to have agreed that further destabilization in the Middle East should be avoided — implying they don't plan to pressure MbS out of power in favor of another ruling prince. 
But again one pressing question that remains, however, is how long have American authorities known of the contents of the Khashoggi murder tape? When did officials listen to it and why have they kept silent about it even as news of the death and investigation drove headlines?