As California's deadliest wildfire continues to ravage the northern half of the state, San Francisco residents are choking on some of the unhealthiest air in the world. 
In order to provide a solution to choked out locals, one Uber driver was spotted selling N95 respirator masks for $5 each, way above the market rate of $1.39 each from Home Depot. That said, the masks are sold out at many local stores according to Recode, so passengers may be more than happy to shell out the extra money to protect their lungs.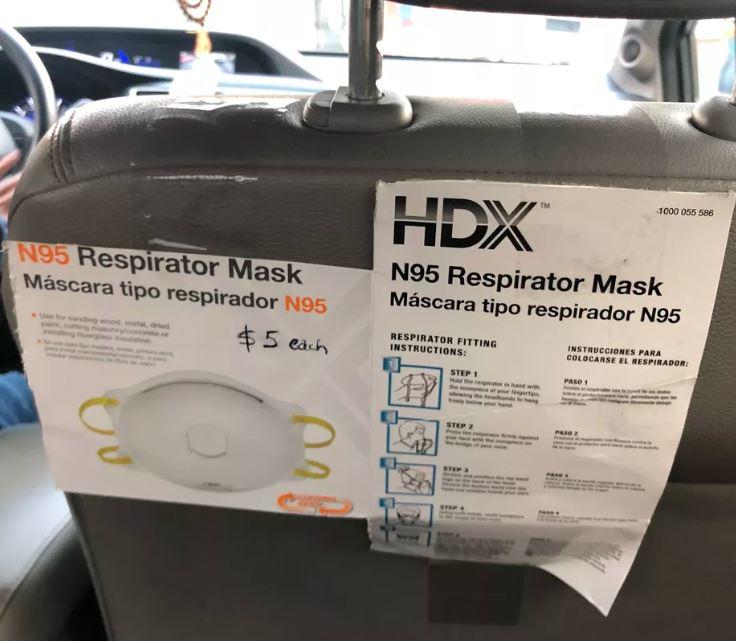 Others aren't so keen on the idea.   
This isn't the first time drivers for ride-sharing apps have sold products out of their cars. Uber even facilitates it in some cities.

But unlike the selling of candy or iPhone chargers, some could argue there's a sinister aspect to profiting from the chaos of environmental catastrophe — a case of what author Naomi Klein famously termed disaster capitalism. Others would say it's a smart example of entrepreneurism by people just trying to make a living — especially considering that half of Uber drivers in the U.S. make less than $10 an hour after expenses, according to a recent study. -Recode
you bet you ass if they charged me $5 for a mask I would buy it then report them to uber and give them 1 star https://t.co/GE5SIVIM0l

— Brian MacDonald (@bmacdonald415) November 17, 2018
Not all Uber drivers have the same entrepreneurial spirit, however, as Recode's Shirin Ghaffary notes that at least one Uber driver reportedly gave a rider a mask for free. 
It's so bad that the Uber driver gave me an air filter mask. He has a bulk box of them to give to his passengers.

— Valerie Fx Williamson (@Valtoid) November 15, 2018
Bay Area air quality levels during the Camp Fire have been in the "unhealthy" range of 151-200 on the US EPA's Air Quality Index, which means that prolonged exposure can harm even healthy people. 
As of Saturday morning, the death toll in the Camp Fire stood at 71, making it the deadliest fire in California state history. Meanwhile, over 1,000 people remain unaccounted for. The blaze is currently 55% contained and has scorched 148,000 acres.