---
Shootings, Stampedes, & Scraps: Black Friday Chaos Erupts Around The World
Even as more shoppers migrate online, Black Friday is becoming equally notorious for the chaotic scenes and episodic violence as it is for the sales that brought shoppers to the stores in the first place. And this year was no exception.
As shoppers lined up around the world, videos of scuffles and stampedes from Brazil to South Africa spread online. At one mall in Sao Paolo, shoppers fought one another to grab deeply discounted TVs.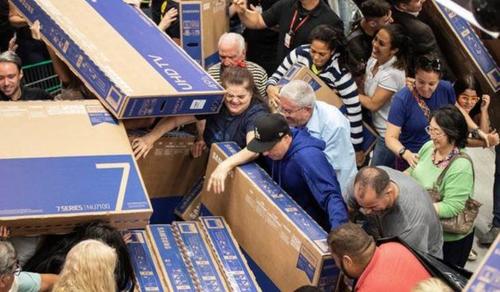 In one particularly shocking video that, according to the Daily Mail, was taken Friday morning in South Africa, a crowd of frantic shoppers can be seen literally swarming through the entrance of a department store as scuffles break out left and right. Hapless store employees try to direct the crowd into orderly lines to little avail.
At one point, a security guard could be seen holding a gun as the crowd streamed into the store.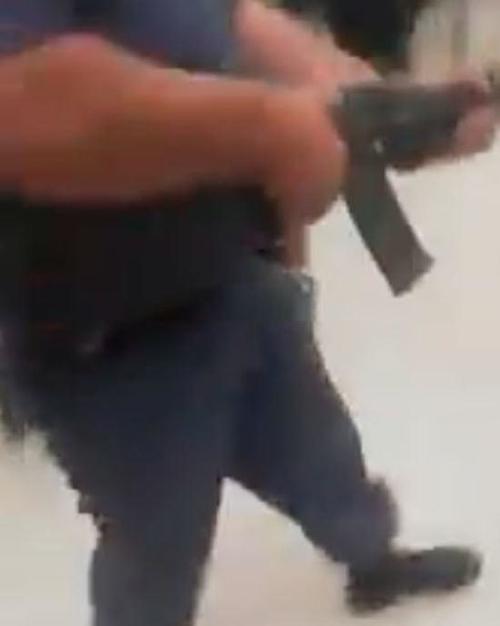 A similar scene played out at a Game store in South Africa...
Africa is awake.... #BlackFriday2018 #BlackFriday .... and they go NUTS !!! pic.twitter.com/TL0p2iajhA

— HvW (@hendrivanwyk13) November 23, 2018
...Here's another video showing the chaos from a different perspective:
Black Friday shopping
Kimberley, NC, South Africa
12:00 Mid night#BlackFriday #blackfridaysa pic.twitter.com/r6nJkBtpas

— Muhammad Waqas (@Muhamadwaqas29) November 23, 2018
By mid-morning on Friday, compilations of Black Friday fights from years' past were circulating on social media. They are well worth another watch...
Elsewhere in South Africa, tensions were running high at the Mall of Africa in Gauteng as mall staff struggled to clear massive lines.
#BlackFriday The checkers inside Mall of Africa is already packed. pic.twitter.com/2VEh7u0ASZ

— Jacaranda News (@JacaNews) November 23, 2018
Back in the US, shots rang out at a mall in Alabama.
More exclusive
footage from the Galleria as shots being fired pic.twitter.com/qWyeAukJax

— m$ginnetta Nation (@msginnetta) November 23, 2018
And this video of a group of teens throwing hands surfaced online.
bro a fight just broke out at the mills!!! #BlackFriday pic.twitter.com/jo9R83XZmJ

— Mady (@viamadison) November 23, 2018
As one twitter user observed...
Black Friday is the greatest day of the year for insomniacs that want to go out and start fights

— Parson Brown (@StarkTTT) November 23, 2018