ShopperTrak, a provider of channel checks and traffic insights for the retail industry, has just confirmed that foot traffic at  brick-and-mortar retail stores on Thanksgiving and Black Friday was disappointing. Preliminary data showed a 1% decline for the two-day period compared to 2017, with a 1.7% decline in traffic on Black Friday versus 2017. This decline in traffic is consistent with our forecast on Nov. 11 that traditional retailers could experience a weak holiday season. The culprit: online shopping.
"We know that online sales ... has certainly eroded traffic from retailers over the years," Brian Field, senior director of advisory services for ShopperTrak, told CNBC. 
And while foot traffic at shopping malls has been in a steady decline, frigid weather, something else we  warned about, also forced many consumers to shop from the comfort of their homes.  That was probably a wise choice, considering the widespread shootings, stampedes, and fights that erupted at some stores across the country. 
Black Friday shopping
Kimberley, NC, South Africa
12:00 Mid night#BlackFriday #blackfridaysa pic.twitter.com/r6nJkBtpas

— Muhammad Waqas (@Muhamadwaqas29) November 23, 2018
More exclusive
footage from the Galleria as shots being fired pic.twitter.com/qWyeAukJax

— m$ginnetta Nation (@msginnetta) November 23, 2018
bro a fight just broke out at the mills!!! #BlackFriday pic.twitter.com/jo9R83XZmJ

— Madison (@viamadison) November 23, 2018
Another foot traffic report, this time from Bloomberg, showed that shopper traffic at malls and stores were similar to last year's levels, if not entirely down for some locations.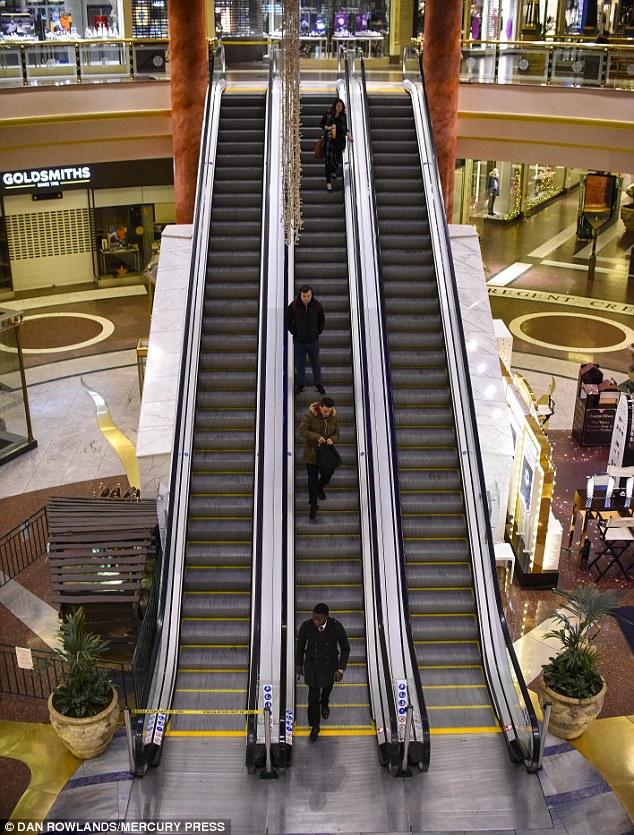 One big caveat for this weekend, as we further discussed, is that Black Friday comes earlier and earlier every year. Retailers are offering deals in early November, and Thanksgiving day itself has now become a huge shopping day. An estimate by Citigroup said the Black Friday weekend would only make up 10% of retail sales in the fourth quarter.
"The frenzy of Black Friday as we knew it is over," said Marshal Cohen, an analyst at researcher NPD Group, who visited stores in four states to start the holiday weekend. "We are watching the next edition of Black Friday, a more civilized and opportunistic edition."
The data above suggests that consumers might not be able to save the economy, expected to enter a slowdown in early 2019.
There is a silver lining: offsetting the decline in traditional traffic, online sales hit another record high of over $6.2 billion on Black Friday according to Adobe Analytics, while online sales on Thanksgiving Day tagged $3.7 billion, up 28% from last year.