On Saturday Iran unveiled its first stealth destroyer in a televised ceremony wherein the warship was launched into operation in the Persian Gulf at a moment that tensions with the US continue to soar. 
The Sahand stealth capable ship is also entirely Iranian-made and will be based at Iran's naval base in Bandar Abbas on the Gulf. Military officials touted its capability of deploying for five months on the seas without resupply, and cutting edge defense technology including electronic warfare capabilities, surface-to-air missiles, and torpedo launchers, and most importantly its purported ability to evade enemy radar.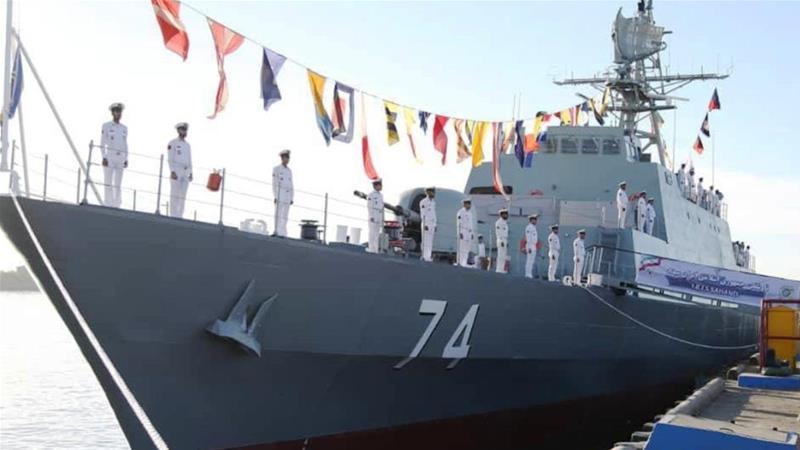 It was made public in the launch ceremony days after Supreme Leader Ayatollah Ali Khamenei called on naval commanders to increase Iran's military capability and readiness to respond to acts of aggression as Iran is being targeted by both crippling US-led international sanctions and a recent uptick in encounters with US vessels patrolling the Persian Gulf. 
Rear-Admiral Alireza Sheikhi, who oversaw the production of the destroyer, told the state news agency IRNA, "This vessel is the result of daring and creative design relying on the local technical knowledge of the Iranian Navy... and has been built with stealth capabilities."
Iran has also in recent years claimed to have a fleet of small stealth submarines, which has increasingly worried US military planners. Last August, Iranian state media showed President Hassan Rouhani overseeing an unveiling ceremony for new domestic made fighter jet, of which Western military analysts were skeptical in terms of its ability to enter aerial operations.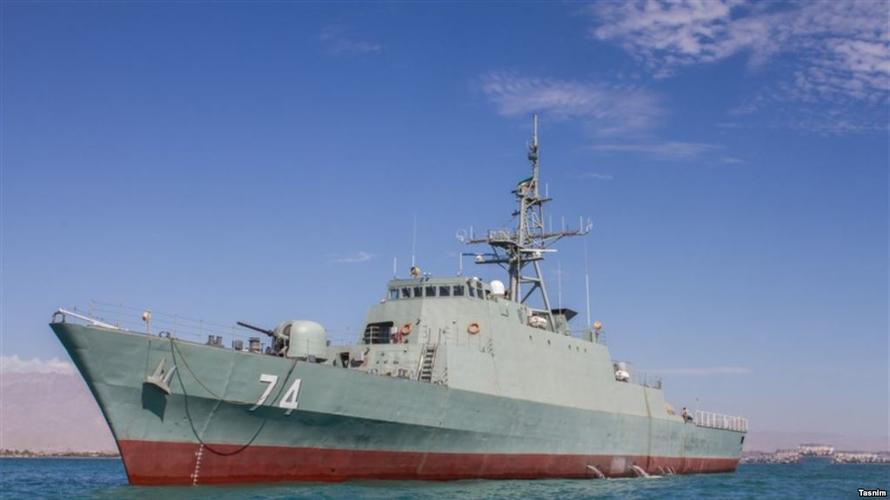 But perhaps the most interesting statements to come out of Iran's publicizing the stealth ship concern how its military leaders potentially plan to use the destroyer and other high-tech weaponry in far-flung theaters of operation in the coming years, including in places as far away as Venezuela. 
According to Reuters:
"Among our plans in the near future is to send two or three vessels with special helicopters to Venezuela in South America on a mission that could last five months," Iran's deputy navy commander, Rear-Admiral Touraj Hassani Moqaddam, told the semi-official news agency Mehr.
This echoes prior statements which reveal Iran is beefing up its defense in the midst of multiple regional proxy wars, on the other side of which is Saudi Arabia, Israel, and the West, per Reuters: 
The chief of staff of the Iranian armed forces said in 2016 that Iran may seek to set up naval bases in Yemen or Syria in the future, raising the prospect of distant footholds perhaps being more valuable militarily to Tehran than nuclear technology.
But the Iranian military is sure to have its hands full in its own backyard in the coming years as the United States continues tactics toward reaching its stated goal of reducing Iran's oil exports to zero.
In the past months Iran's leaders have issued a counter threat of blockading the vital Strait of Hormuz in the Persian Gulf, which would strangle global oil shipping. The chances for a major US-Iranian confrontation in the Persian Gulf remains high in the coming months and years.