In what could turn out to be a nightmare scenario for Elon Musk, a significant portion of pre-orders for Porsche's "Tesla Killer" Taycan is coming from current Tesla owners, according to a CNET report .
One of the biggest headwinds Tesla will be experiencing over the coming year is the commercialization and full-scale adoption of electric vehicles by major auto manufacturers. So much of the company's appeal has been the fact that it was the first on the market and to represent electric vehicles on a commercial scale. But a litany of problems elsewhere, including in quality control and servicing, have many Tesla owners waiting for the competition to arrive.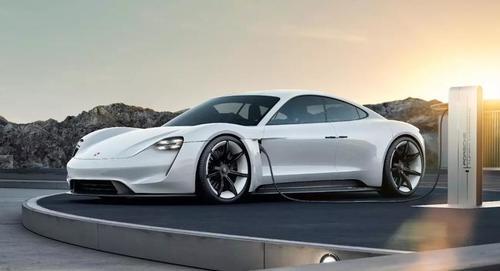 One of the biggest Tesla competitors in the coming year will be the Porsche Taycan, which alongside of the Jaguar I-Pace and the Audi E-Tron rounds out a group of legitimate contenders to dethrone Tesla. At this year's Los Angeles auto show, the North American president and CEO of Porsche said that the company has had a "pretty amazing" response to pre-orders for the vehicle. He also went on to say if that if all the people who had pre-ordered the car wind up buying it, it has already sold out for the first year.
But even more astonishing is that more than half of the people that are signing up to pre-order the Porsche aren't already Porsche owners. In fact, the number one brand owned by those who are pre-ordering the Porsche is Tesla.
Porsche North America President and CEO Klaus Zellmer told CNET: "More than half of the people that are signing up for the Taycan have not owned or do not own a Porsche. Typically, if we look at our source of business, people coming from other brands, it's Audi, BMW, or Mercedes. The no. 1 brand now is Tesla. That's pretty interesting, to see that people that were curious about the Tesla for very good reasons obviously don't stop being curious."
Meanwhile, we'll be keeping an eye on comments made by Bernstein analysts back in September, who infamously commented that Tesla "faces no competition" at present and that when it does, "it will be able to hold its own". 
The team at Bernstein, led by Toni Sacconaghi, literally said "let's make this clear: there is no actual flood of competition coming. We tallied up every announced electric vehicle arriving in the U.S. between now and 2022, and the results were stark."
In any case, we're guessing that this topic probably won't be one of the questions discussed this Sunday when Tesla CEO Elon Musk takes to a 60 Minutes interview, when some expect one or more things to "break": according to Bloomberg, ahead of Musk's interview, Tesla's January 2019 puts were active as one trader appeared to buy the 280/270 put spread at a size of 10,000 contracts. Additionally, well known Tesla short Mark Spiegel recently stated on a podcast that competition still remains one of the biggest core components of his short thesis. He has 20% of his fund short the company.