One area of the Tesla saga that we haven't heard much about lately is former employee turned whistleblower Martin Tripp, who alleged that the company was, among other things, selling vehicles with defective and punctured batteries.

The saga between Tesla and Tripp – who Elon Musk famously labeled as a "saboteur" has seemed to be escalating in the background, as a recent report from CNBC, citing legal documents, stated that the company is now suing Tripp for $167 million. Tripp, on the other hand, is working with his law firm Tiffany & Bosco to try and depose Elon Musk, among about 10 others, as part of the lawsuit.
Predictably, Tesla's lawyers are trying to prevent this from happening.
Tripp's attorneys have responded: "Tesla has objected to Mr. Tripp's desire to take more than ten depositions...In this case, where Mr. Tripp is being sued for more than $167,000,000 and has asserted counterclaims against Tesla, more than ten depositions is certainly reasonable and appropriate."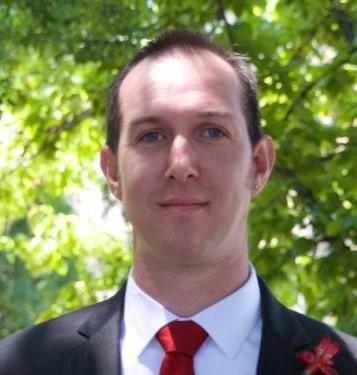 Recall, back in August, Tripp released the VIN numbers of Model 3 vehicles that he claimed had punctured battery modules. 
A month before that, we reported that Tripp was alleging several other egregious safety violations that, if true, could destroy what remains of Musk's tattered credibility.
Tripp alleged that Tesla made misstatements to investors about placing batteries with puncture holes into vehicles which proceeded to the end of the assembly line - a process known internally at Tesla as "Containment AR622" - to help pad out its Model 3 production numbers in pursuit of Musk's goal of producing 5,000 Model 3s a week. 
Tripp had also made some other striking accusations, among which that Tesla:
Overstated to investors the number of Model 3 vehicles being produced each week by as much as 44%. The whistleblower alleges that the famed factory board which reflects a daily Model 3 production count and often referred to by Tesla is inflated;
Lowered vehicle specifications impacting upon safety such as placing battery cells too close to one another and which were not properly affixed, risking future combustion; and
Systematically reused parts already deemed scrap/waste in vehicles without regard to safety.
Earlier this year, a Tesla spokesperson issued the following statement in response to Tripp's allegations:
"These claims are false and Tripp does not even have personal knowledge about the safety claims that he is making. No punctured cells have ever been used in any Model 3s in any way, and all VINs that have been identified have safe batteries"
Tesla may have won one small battle, however. It was noted in the CNBC article that Tripp is no longer being represented by attorney Stuart Meissner for his whistleblower claim. Rather, he is reported to now be representing himself.

The funniest part about Tesla's lawsuit is that the $167 million figure it has come up with is reportedly derived from dips in the company's stock price that took place while the Tripp information was hitting the media.
Tripp's attorney told CNBC: "The purported damage amount claimed by Tesla relates to supposed dips in Tesla's stock price by virtue of the information Mr. Tripp provided to the press last summer." He called the claims "absurd," according to CNBC.
We wonder if the company has ever thought about turning around and suing the one person who has been responsible for more dips in the company's share price than anyone.