Just as the Chinese New Year is being rung in, the country's communist party is facing yet another massive state healthcare scandal head on. One of the country's state run pharmaceutical companies found HIV virus present in an estimated 12,000 doses of immunoglobulin treatment. Government owned Shanghai Xinxing Pharmaceutical Company notified authorities on Tuesday of the news, according to Breitbart.

This contamination is the latest in a long line of massive failures by the Chinese healthcare system. This long line has included the deliberate use of expired vaccines on children to save money, a scandal that President Xi is still facing backlash from and apologizing for. Protests as a result have ended in violent fashion, where parents have even surrounded and beaten communist party officials in public. The state run regime has battled with outraged parents, censoring protests on social media by deleting posts with the word "vaccine" in them and singling out vociferous objectors. 

Even worse is the fact that this news comes just two weeks after the communist party announced a new campaign to fight the "rampant irregularities" in the Chinese healthcare system. As a communist state, China promises free and functional healthcare to its people.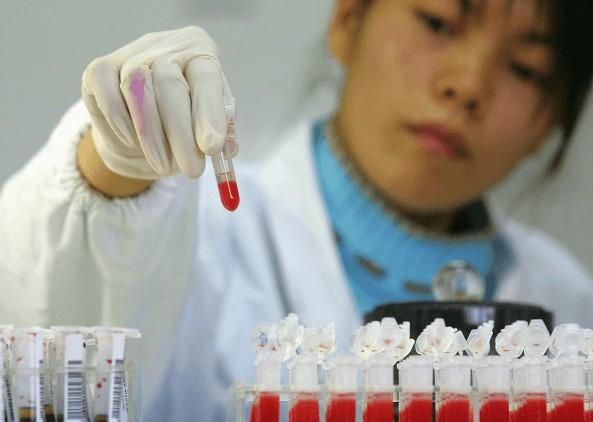 And even though 12,000 batches of these treatments have been found to carry HIV, the government appeared to leave open the possibility that more cases could soon be found, as Shanghai Xinxing urged government officials to "continuously observe and monitor" patients who had received the treatment.

Jiangxi Provincial Disease Control Centre, who administers the region where Shanghai Xinxing is operational, has said through the news that no patients have tested positive for HIV at that location so far.

The intravenous treatment is used to help strengthen peoples immune and is commonly used for patients with cancer or other diseases that affect the body's ability to fight off infections. A dosage of HIV, an autoimmune inhibitor, would likely devastate a patient's already weak immune system.

As of today, nobody has said how the HIV became present in the treatments. Thus far, officials have tried to keep the blame for these cases of medical negligence on the private sector in China, although now the state is certainly going to be subjected to more unmistakable and well-deserved scrutiny.