Is Elon Musk on the verge of a major cash crunch? One analyst has provided some circumstantial evidence that seems to corroborate that he may be. 
According to public records cited by Tesla skeptic EVent Horizon and laid out in a timeline on Sutori, Elon Musk looks as though he has leveraged some of his personal real estate for cash at an interesting nexus for Tesla, SpaceX and the Boring Company. 
According to the timeline, public records show that Elon Musk granted special power of attorney to Morgan Stanley Private Bank for mortgages on four of his Los Angeles properties and one of his San Francisco properties that, combined, are worth $61 million. This reportedly took place on or around December 18, 2018.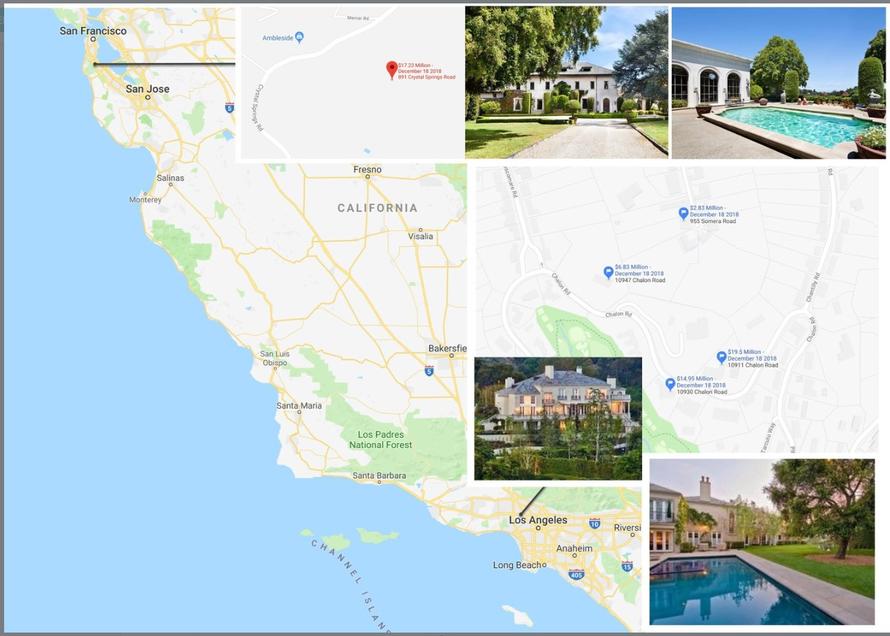 As a reminder, on December 17, a WSJ story about SpaceX using its resources to help The Boring Company broke, as we reported on December 18. SpaceX investors, including Peter Thiel's Founders Found, were reportedly alarmed to learn that Elon Musk's Boring Company was building a test tunnel entrance at SpaceX headquarters. Possibly even more alarming at the time was the fact that it was being constructed partly by SpaceX employees, using equipment that was purchased with SpaceX funds.

On December 18, banks that held Musk's pledged shares and personal loans then issued notes on Tesla. MS said "shares may peak" in Q4 and Goldman maintained its sell rating on the name with a $225 target.
Also on December 18 (about 7.5 hours after the SpaceX resource shuffle article), it was reported by the Wall Street Journal that SpaceX had announced a $500 million capital raise and scrubbed its GPS III SV01 planned launch for the day.
In addition, the 18th is also when The Boring Company's tunnel launch started to hit the press. The official product launch took place on December 18 at 8PM PST. 
While all of this was happening, EVent Horizon claims that Musk was mortgaging his personal property in the background. Specifically, he mortgaged five properties to Morgan Stanley, the blog claims. The mortgage documents posted look like this, and can all be viewed on EVent Horizon's timeline.
At the same time, from the 17th to the 20th, Tesla's stock was under major pressure. It fell about 10% in just three days.
"At this point on December 18, it is clear we are witnessing a major EVent in a series of actions between Musk's companies, his personal holdings, and investment banks holding his very heavily pledged Tesla shares and personal loans," the blog says.
It continues: "Thus, it is important to estimate how much his companies have cost him personally by reviewing publicly available data. At a minimum, Musk's public investments and fines cost him $286mm in 2018.  Musk's contribution to the raise announced on this day (Dec. 18 2018) is not yet listed here. The SEC Form D showed a partial fill of $273mm for the Dec.21 raise." 
On December 19, a 770k block of Tesla shares changed hands, equating to about $262 million. There have been, to date, no sales reported in SEC filings. However, this type of selling has happened before by "foundations" like the Musk foundation, as uncovered by Twitter user @greatcrasho2018. 
Also on the 19th, Musk clarified the need for more capital for the Boring Company, when he announced the "next step" was to demonstrate high throughput of 4,000 vehicles per hour at 155mph.
On the 21st, we got SpaceX's Form D indicating that only $273mm of the announced $500mm was raised "from existing shareholders & Baillie Gifford".
Musk himself is, of course, an "existing shareholder", leading us to the obvious question: is something rotten in the state of Elon Musk's financial world?
You can read view the original full timeline here.