For more market intel visit Askbrokers.com
Another day with not overly bullish data points for the beaten autos. China reports horrible car sales numbers, as well as talks of Trump considering import tariffs post the long-awaited report from the US Commerce Department, hit the wires early this morning
A possible tariff that Trump may impose would be a major negative for the carmakers already facing a cooling global car sales market. Both the tariffs as well as the Chinese imploding sales hit the market within a few hours.
Add to the above the car sharing services as well as various political upheavals and the autos seem to continue their struggle.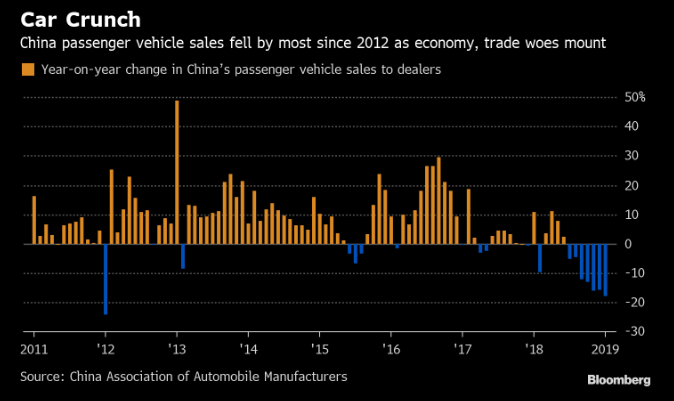 The European autos index, SXAP, continues trading inside the negative trend. Despite European broad equity indices having traded in a squeezed fashion, the important autos, are continuing to witness muted bounces. This last bounce was not even close to revisiting recent highs.
The index has had real problems closing properly above the 100-day average. Watch autos for overall clues.
Source, charts by Bloomberg