Update: A spokesperson for Robert Kraft has released the following statement:
"We categorically deny that Mr. Kraft engaged in any illegal activity. Because it is a judicial matter, we will not be commenting further."
The video that the police have must be a 'deep fake' then?
*  *  *
Just when you thought the day couldn't get any worse for the Kraft family name - with Kraft Heinz' share price down 25% to a new record low this morning - it just did...
As part of a takedown of a human trafficking ring, New England Patriots owner Robert Kraft was busted in Florida on two counts of soliciting prostitution at the Orchids of Asia Spa in Jupiter, Florida.
Curiously, earlier this week, local media reported that the infamous Orchids of Asia Day Spa was one of several businesses targeted in a human trafficking and sex investigation that apparently began in Martin County, and to top it off, had online reviews identifying it in slang terms as a provider of sexual services.
Postings from February 2015 to March 2018 on a forum-based website detailed visits involving Asian women supplying sex acts, massages and body rubs for pay. Investigators found evidence of bodily fluids and got video of sex acts inside the Palm  Beach County business.
These were among the details in a 16-page affidavit obtained Wednesday supporting the arrests of Hua Zhang, 58, and 39-year-old Lei Wang, in connection with the spa at 103 S. U.S. 1 in Jupiter.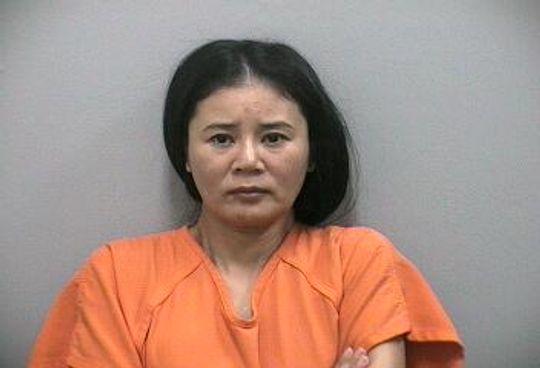 Records supporting criminal charges at Orchids in Jupiter show an investigation began in October after Martin County sheriff's detectives reported "they were working several cases of prostitution and possible human trafficking at Asian massage parlors in their county," records state.
Which brings us to today, when as DeadSpin.com reports, in a press conference Friday morning, Jupiter Police chief Daniel Kerr said Kraft was charged with two counts of soliciting prostitution roughly a month ago, and that a warrant for his arrest is with the state's attorney's office.
Chief Kerr says he was "stunned as everybody else" when he saw Kraft's name as a suspect.
Twenty-five people total were charged with soliciting prostitution at the Orchids of Asia Spa in Jupiter.
Additionally, Kerr said there is video evidence of Kraft involved in sex acts in a massage parlor on two occasions.
Officials say Kraft was driven to the spa by a chauffeur.
Meanwhile, the average cost per visit for services is $59 or $79 per hour, according to police.
Kraft will be charged with a misdemeanor and will have to appear in court.